Earth Day roundup: 7 examples of environmental action at UM-Flint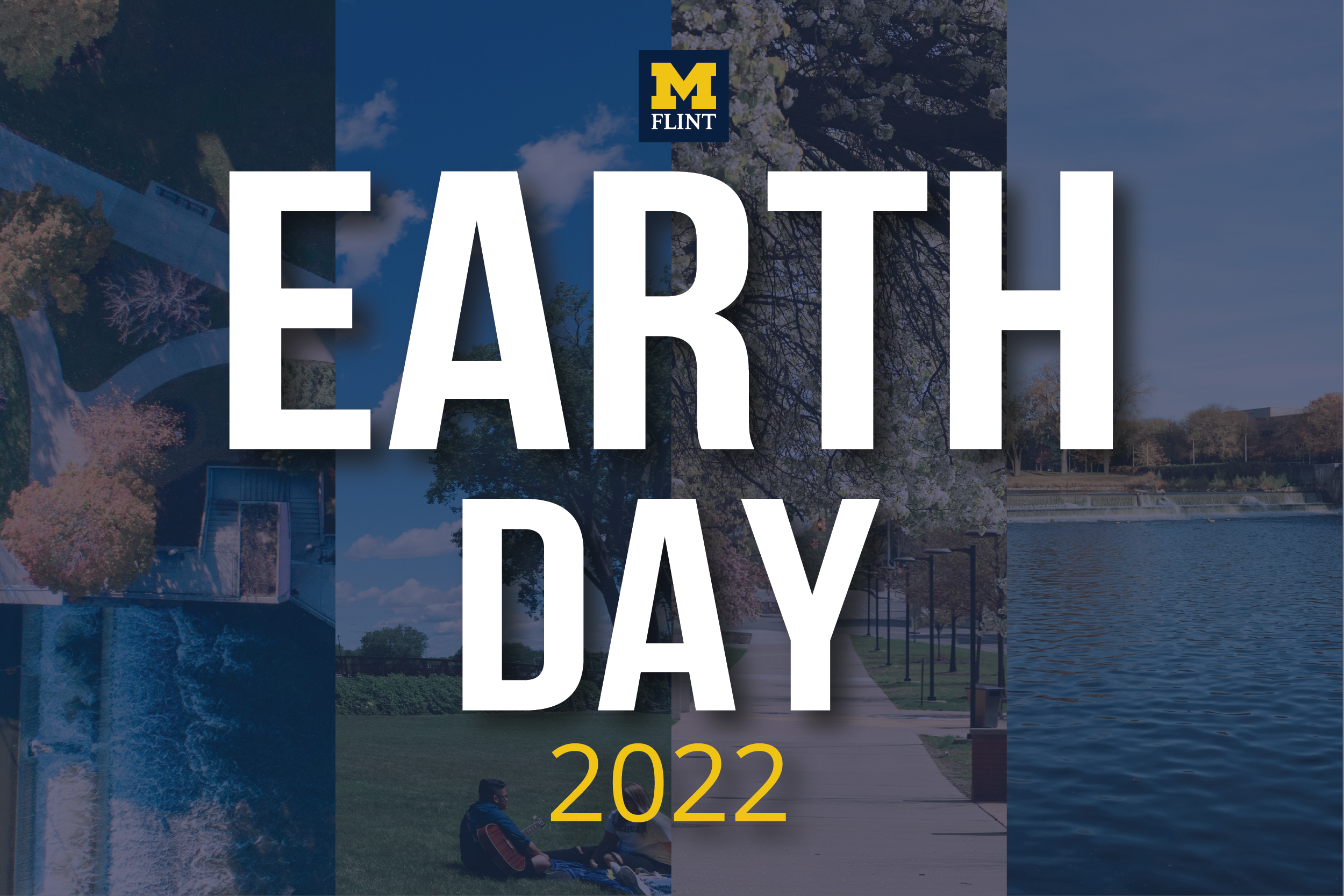 It might be Earth Day on April 22, but the environment is a top priority every day at UM-Flint. Check out some examples of how UM-Flint has celebrated the planet.
---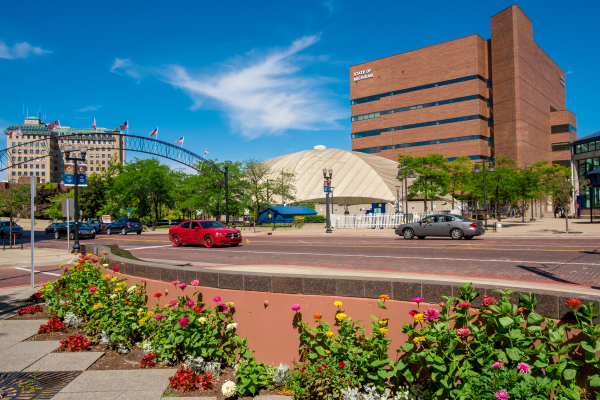 A project from a professor in the Department of Natural Sciences, Dr. Martin Kaufman, and the Office of Economic Development's Geographic Information Systems (GIS) Center is tackling the risk of Extreme Heat Events (EHEs) in Flint. The one-year project hopes to set an example of how to examine heat-related risk in urban environments.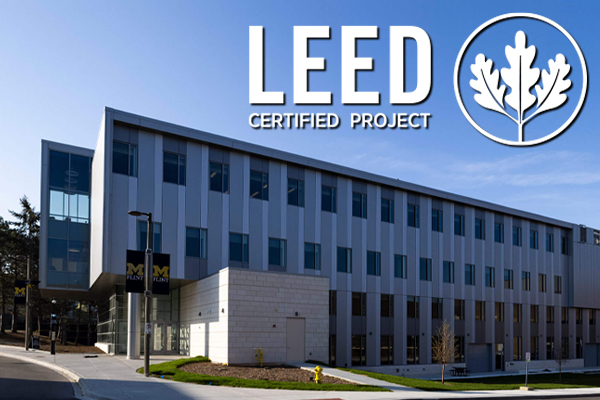 The University of Michigan-Flint has been awarded LEED Silver status for its Murchie Science Building Expansion. LEED (Leadership in Energy and Environmental Design), developed by the U.S. Green Building Council (USGBC), is the most widely used green building rating system in the world and an international symbol of excellence. Through design, construction, and operations practices that improve environmental and human health, LEED-certified buildings are helping to make the world more sustainable.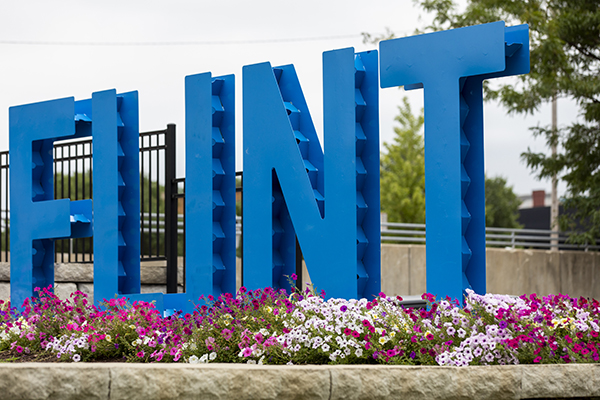 United in a common mission of improving sustainability efforts in Flint and the region, the University of Michigan-Flint and the City of Flint joined forces to establish a path forward for the community that will help combat the effects of climate change.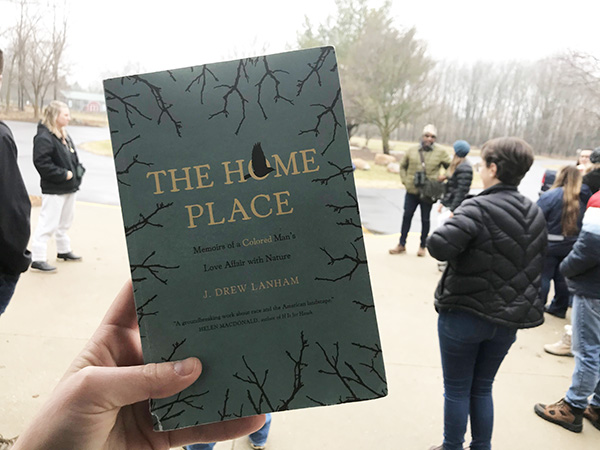 The 2021-22 Common Read selection was Dr. J. Drew Lanham's The Home Place: Memoirs of a Colored Man's Love Affair with Nature.
Using the history of his African American family rooted in the soil and woods of South Carolina, Lanham reflects on the development of selfhood and his intimate connection to and love of place. Lanham is a wildlife ecologist, ornithologist, and writer. He is a leading voice in discussions of the intersections between the environmental and social justice movements and a proponent of building an ethic of care for all people and places.
Lanham visited UM-Flint on April 5 to discuss his work and share his love of nature with the community.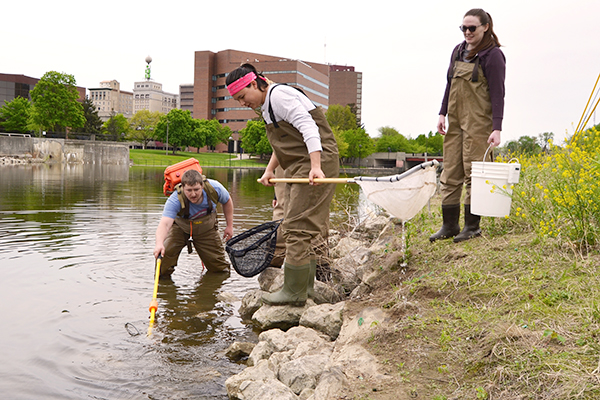 In conjunction with the Flint Riverfront Restoration Project, Associate Professor Heather Dawson and her students conducted a before-and-after study of the Flint River, documenting how the removal of these barriers affects the local ecology.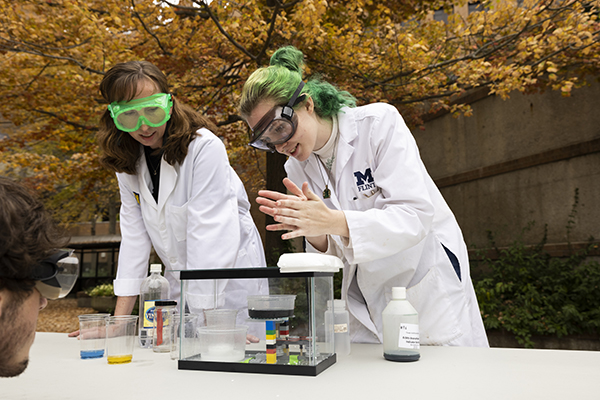 UM-Flint's Green Chemistry program is helping students prepare for cutting-edge careers in rapidly changing industries like pharmaceutical and plastics manufacturing, hazardous waste management, and environmental remediation.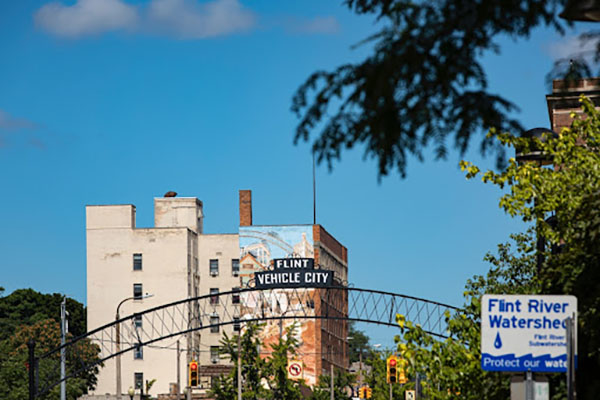 The Works Progress Administration (WPA) Federal Writers' Project first assisted in providing jobs for unemployed writers, editors, and research workers during the Great Depression in 1941. In 2021, the WPA Federal Writers' Project is got a fresh purpose in lower mid-Michigan.
In addition to human geography, the guidebook will also cover more natural landscapes of the area, which the writers are exploring in a hands-on manner. One writer is conducting research by kayaking and walking the entire 73 mile length of the Flint River.
Contact University Communications & Marketing with comments, questions, or story ideas.