Is Completing Your Bachelor's Degree Worth It? | University of Michigan-Flint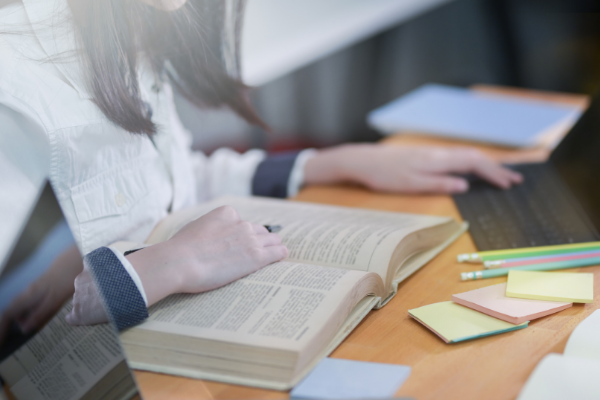 Is Completing Your Bachelor's Degree Worth It?
When you think about returning to college and finishing your degree as an adult learner, there are probably many factors that go into your consideration. How long will it take to complete my degree? Is it going to be very costly? How much will a bachelor's degree help my career?
All these concerns are valid, and they ultimately boil down to one question: is completing a bachelor's degree worth it?
In this article, we'll help you understand the value of a bachelor's degree by discussing the potential outcomes. We'll also talk about how a degree completion program can make your investment more worthwhile through the lens of cost and quality of education.
Why Is a Bachelor's Degree Important?
When considering the value of a bachelor's degree, you want to know if your investment in education will pay off. Let's look at the impacts a quality bachelor's degree can have on your career growth and your financial future.
Greater Job Opportunities
By finishing your bachelor's degree, you advance your credentials to qualify for more in-demand job opportunities that require specialized knowledge such as communication, data analysis, and IT skills.
Besides employment opportunities, pursuing a bachelor's degree can increase your upward mobility. The Bureau of Labor Statistics shows that general and operations manager positions not only require more than five years of work experience but also a bachelor's degree. That means if you envision yourself advancing your career, completing your degree takes you one step closer to your goal.
Higher Income Potential
Research shows that earning a bachelor's degree can drastically increase your earning potential. The Bureau of Labor Statistics reports that the average weekly earnings of bachelor's degree holders reach $1,305, whereas the weekly earnings of high school graduates are only $781.
For workers who have some college education but no degree, the median weekly wages are $875. Thus, the data suggests that completing a bachelor's degree can boost income by 49%.
The difference in income between degree holders and non-degree holders is even more pronounced if you look at their lifetime earnings. A study from College Board shows that bachelor's degree holders can make more than $1.2 million over the span of their careers, which is roughly $400,000 more than high school graduates and $300,000 more than those with some college but no degree.
Job Security and Career Advancement
Completing your bachelor's degree can also help you advance your career. Whether you want to pivot to a new industry or want to grow into a more elevated position within your current company, the skills you acquire from your degree are going to give you a leg up.

UM-Flint's Accelerated Online Degree Completion program, for instance, offers three certificate options for you to build invaluable skills in fast-growing job sectors such as cybersecurity, data analytics, and digital communications.
Professional Networking
As you complete your bachelor's degree, you also cultivate lifelong relationships with your professors and classmates, who will be able to assist you along your journey to career success. At the University of Michigan-Flint, after graduating from the AODC program, you become part of the University of Michigan alumni network, the largest in the world. It will provide you with ample opportunities to continue expanding your professional connections with leaders in various industries.
A World-Renowned Degree Completion Program
Besides understanding the outcomes of pursuing a bachelor's degree, it's also important to factor in the cost. Typically, a bachelor's degree requires you to finish at least 120 credit hours of undergraduate coursework, which can take four to five years for traditional college students to complete.
However, there are alternatives for you to earn credits and graduate faster than the traditional route. You can explore the option of online learning, which offers you the flexibility to learn at your convenience without interrupting your work schedule. Accelerated degree completion programs are also popular among adult learners. In those programs, you are able to finish courses in a more condensed timeline and earn extra credits for prior learning (CPL).
Learn more about how to finish your bachelor's degree faster.
Logan McGrady
Logan McGrady is the marketing & digital communication manager for the Office of Marketing and Communication.