UM-Flint Common Read connects community with nature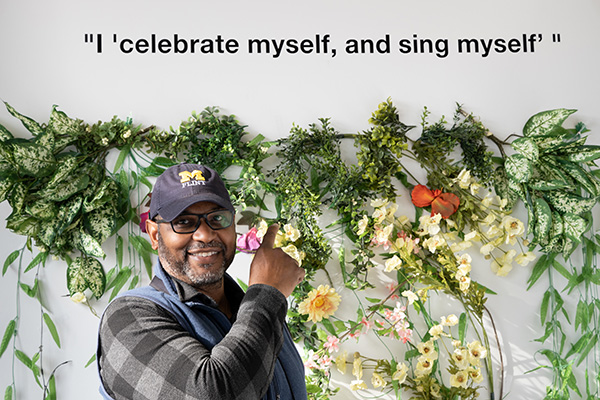 Every year, the University of Michigan-Flint Common Read invites the campus community to read a common book early in the year. This shared experience allows for conversations and connections to form based on the collective reading experience, and integrates the campus into national and global culture and discussions.
The 2021-22 Common Read selection was Dr. J. Drew Lanham's The Home Place: Memoirs of a Colored Man's Love Affair with Nature.
Using the history of his African American family rooted in the soil and woods of South Carolina, Lanham reflects on the development of selfhood and his intimate connection to and love of place. Lanham is a wildlife ecologist, ornithologist, and writer. He is a leading voice in discussions of the intersections between the environmental and social justice movements and a proponent of building an ethic of care for all people and places.
Lanham visited UM-Flint on April 5 to discuss his work and share his love of nature with the community. Keep reading to see photos and learn more about the visit.
For-Mar Nature Preserve Birding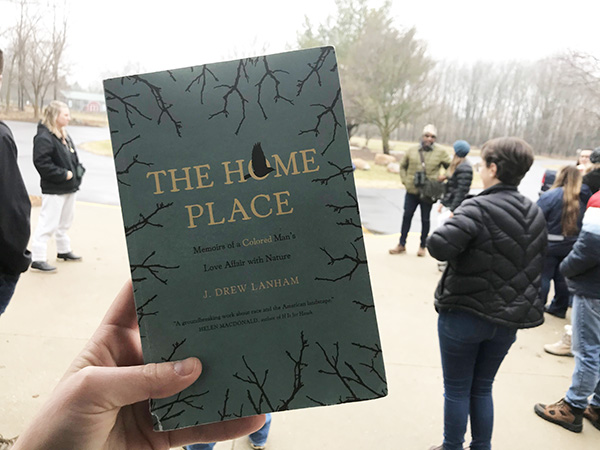 The day started with two engaging birding walks at For-Mar Nature Preserve and Arboretum. Both walks filled quickly with students, faculty, and staff. Lanham led both, identifying birds by sight and by call, while interweaving stories about his experience, how we experience nature, and the species' natural histories.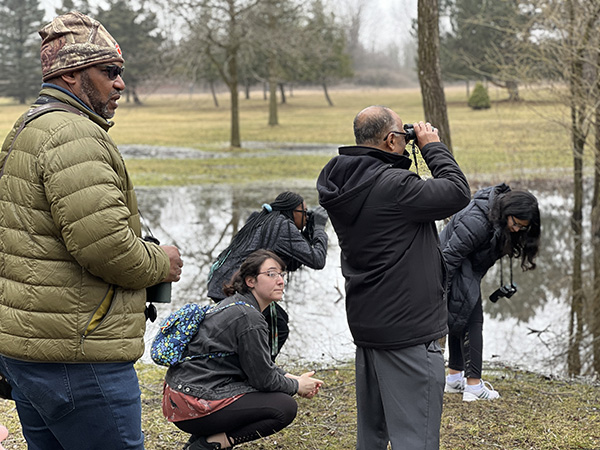 After the walk, For-Mar park naturalist Nicole Ferguson offered a tour of an ADA-compliant treehouse built by Treehouse Masters – you can see more on Animal Planet's Treehouse Masters.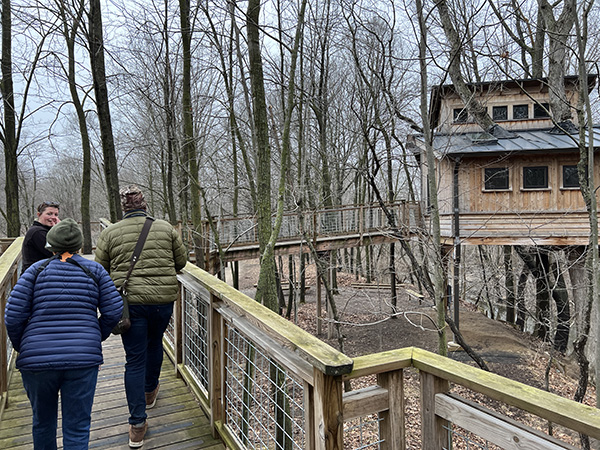 Lunch at the Farmers' Market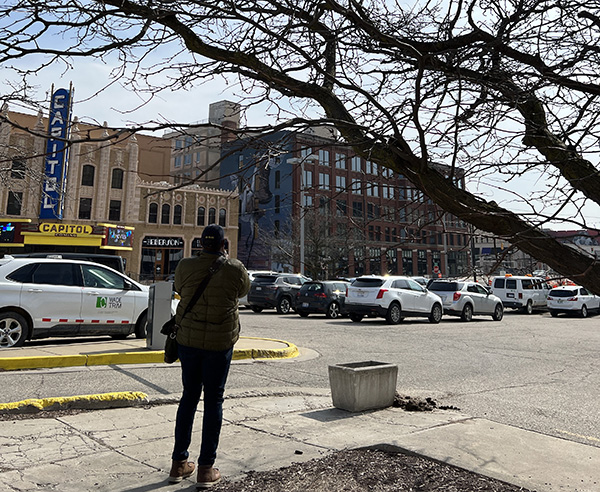 Next, the Common Read headed to the Flint Farmers' Market where Lanham was able to experience a Flint-style coney. Wildlife Biology faculty and Common Read committee members were available at lunch to answer questions from participants.
Student Discussion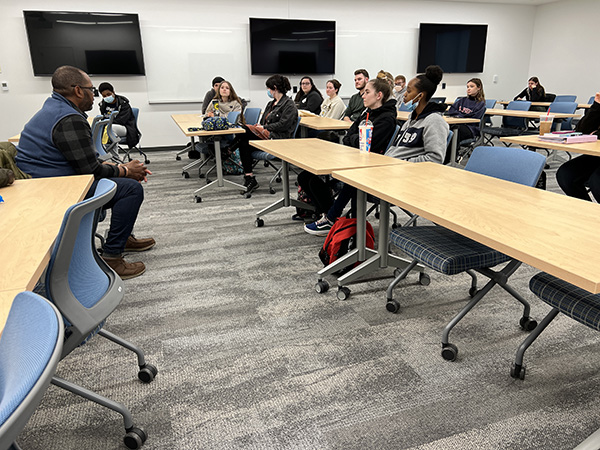 Students of all majors were highly engaged with Lanham and asked fantastic questions. The author stayed after and had a more in-depth conversation with many Wildlife Biology graduate students.
Birds of a Feather Exhibition
Lecturer I Christian Gerstheimer's Introduction to Curatorial and Exhibition Practices course organized the "Birds of Feather" Exhibition in concert with the Common Read. The exhibition ran from March 27 to April 13 in the Riverbank Arts space. The exhibition of Michigan artists explored the importance of home and the concept of leaving the nest. A student vocal performance was also incorporated into the exhibition.
Thank you to student Erika Cristina Xavier de Melo for her photos of the exhibition.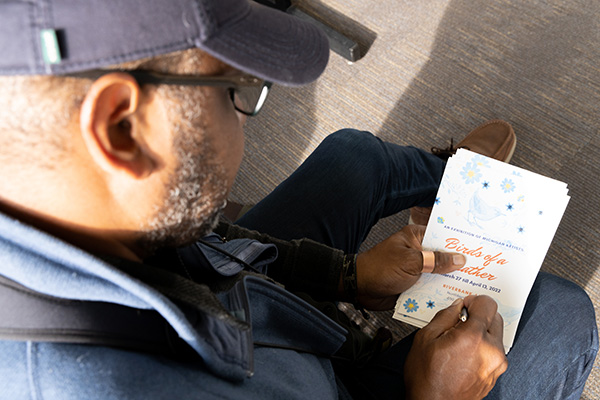 Flint River Research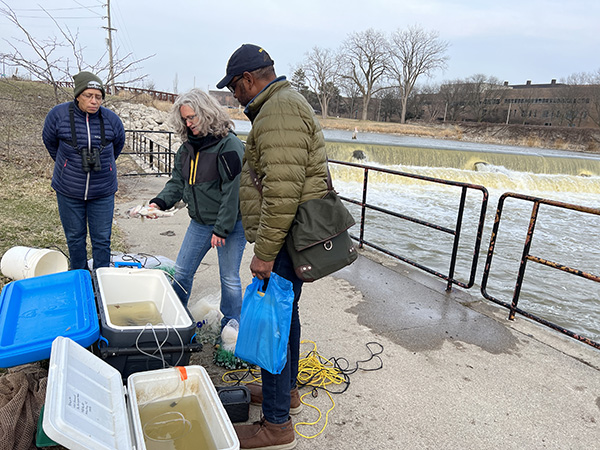 After the exhibition, the Common Read Group traveled to the Flint River on campus, where Professor of Biology Heather Dawson's research team is studying the ecology of the river.
Stay tuned for updates on the next Common Read in the coming months.
Logan McGrady
Logan McGrady is the marketing & digital communication manager for the Office of Marketing and Communication.