How to Complete a Quality Bachelor's Degree Fast | University of Michigan-Flint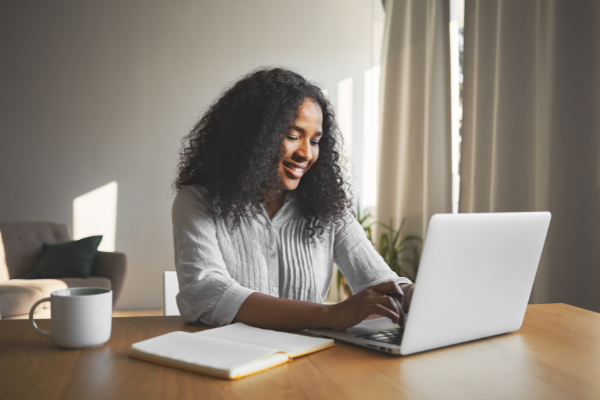 How to Finish Your Bachelor's Degree Faster
You want to return to college and finish your bachelor's degree, but you are worried that you won't have enough time for it because of the commitments you have to your job and family. You wonder if there is a way to fast-track your path to a respected bachelor's degree so that you can save more time and money in school. You also don't want to sacrifice the quality of your education. You're looking for dedicated, expert professors and a robust curriculum.
You are not alone. Over 6 million students enrolled in college are over the age of 25. More and more ambitious adults like you aspire to complete their degrees and advance careers quickly with the help of a world-class education.
Indeed, it can be challenging to squeeze college courses into your schedule as a busy adult, but there are some options that can help you finish your bachelor's degree as quickly as possible to achieve your academic and professional goals. 
 Enroll in an Accelerated Degree Completion Program
The courses in traditional bachelor's degree programs can be as long as 14 to 16 weeks each term. As a result, it can take you at least four years to earn your degree by taking four or five courses simultaneously every term. If the extended time commitment sounds intimidating to you, the good news is you can choose to study in an accelerated degree completion program!
In response to a burgeoning population of adult learners, many colleges and universities created dedicated programs that suit your need for efficiency. Accelerated degree completion programs offer shorter classes and flexible schedules.
The Accelerated Online Degree Completion program at the University of Michigan-Flint, for instance, allows you to complete two courses at a time within seven weeks. In this way, you can focus on the skills you'll gain in each class and minimizes the stress of juggling too many course requirements at the same time.
With the accelerated schedule, you are able to join and start the program when it's convenient for you. The AODC program welcomes new students throughout the year with two entry points in the fall and winter and one in each spring and summer term.
Choose the Format that Best Fits Your Lifestyle
Accelerated degree completion programs in the market offer courses in different delivery formats including on-site, online, or a combination of both. In order to successfully complete your degree quickly, one important consideration is which format works the best for you.
On-site programs require you to attend courses in person at a set class time allowing you to interact with your professors and classmates face-to-face. However, before choosing this option, you might want to check if the class schedule conflicts with your other responsibilities, such as your work. Many colleges and universities offer courses in the evenings or weekends so that you can attend after your work hours.
If you want to take classes on a flexible schedule and save the hassle of commuting to campus, online programs are probably the most convenient option. UM-Flint's Accelerated Online Degree Completion program accommodates your compressed timetable with 100% online asynchronous courses. You will be able to take classes anytime and anywhere in the world. Online courses give you more autonomy in learning and challenge you to be self-motivated and independent. 
Transfer Your College Credits
Do you know that there are 36 million people in the U.S. with college credits but no degree? If you already have some previously earned college credits in your pocket, you can transfer them to your degree completion program. This helps you expedite your path to achieving a bachelor's degree and lower the cost of your education by avoiding the courses you have already taken in the past. 
For these reasons, you may want to enroll in a university or college with transfer agreements with other institutions. You may utilize their transfer equivalency database to estimate your transferable credits and evaluate how much you have left to fulfill the requirements for a bachelor's degree.
At the University of Michigan-Flint, we established partnerships with over 30 community colleges in the area to help you transfer your credits seamlessly to a world-respected University of Michigan degree. 
Earn Extra Credits for Prior Learning
As an adult learner, your accomplishments and experiences have great value. Many accredited universities have developed their own life experience college credits assessment programs. Through these programs, you are able to convert your learning outside of the classroom to college credits.
The University of Michigan-Flint, for instance, helps you save time and tuition investment in your college degree with the Credit for Prior Learning program. This program could allow you to gain credits through military training, professional certificates, standardized examinations, and more.
Seek Help from Your Academic Advisor
In addition to the solutions mentioned above, don't forget to leverage the academic support available at your institution. As you are trying to balance school, work, and family, planning your courses and workload strategically is key to graduating within an expected timeline.
Therefore, it's only smart to seek help from your university's academic advising or counseling services. They can help you design a manageable plan of study and stay on track with your learning goals. 
Finish Your Bachelor's Degree Faster with UM-Flint's AODC Program!
Are you ready to take the next step in completing your degree? Start your journey with the University of Michigan-Flint's Accelerated Online Degree Completion program to transform your future! 
Request information today or consult with our expert academic advisor – Stephanie Martiny. We will assist you in every step of the process from application and credit transfer to course planning and graduation. 
Logan McGrady
Logan McGrady is the marketing & digital communication manager for the Office of Marketing and Communication.