20 ways UM-Flint CAS innovated in 2020 (Part 2)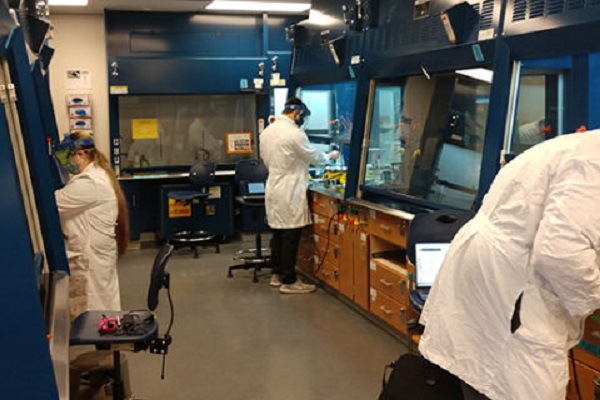 Despite the challenges presented by 2020, UM-Flint remains committed to keeping students safe while continuing to provide a world-class education. UM-Flint has developed a culture of innovation to meet that goal. Solutions that were once hard to imagine are now embraced to help create the best experiences for students and community members.
This post is part two in a series highlighting creative solutions innovated by the College of Arts & Sciences in 2020. Read part one here. The innovations below are presented in no particular order.
10. Socially distanced music performances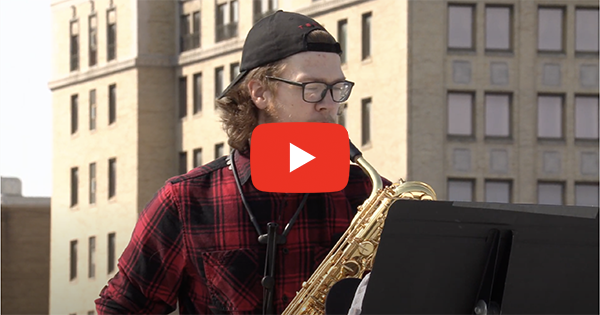 Even though large crowds couldn't gather to enjoy concerts from the Department of Music, students still brought their talents to the UM-Flint community. Among the performances were a rooftop session from the Jazz Ensemble, pop-up concerts in the Farmers Market and UPAV, and a pre-recorded version of MusiCollage, the annual concert featuring an eclectic selection of pieces.
9. Virtual exchange with Bogota, Colombia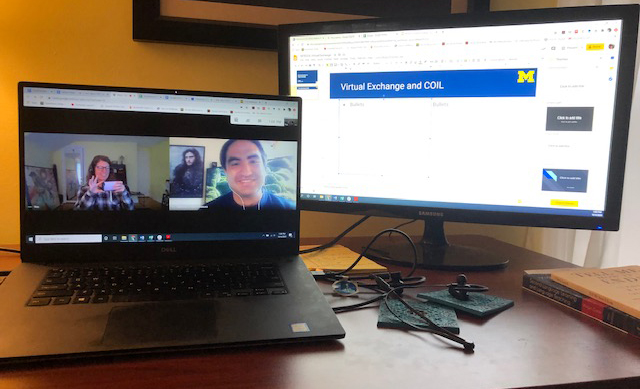 Students in the Teaching English to Speakers of Other Languages (TESOL) certificate program are conducting a virtual exchange with students from UNIMINUTO, a university in Bogota, Columbia. The virtual exchange focuses on developing intercultural communication skills and exchanging cultural information about the US and Colombia.
8. Student orgs remain active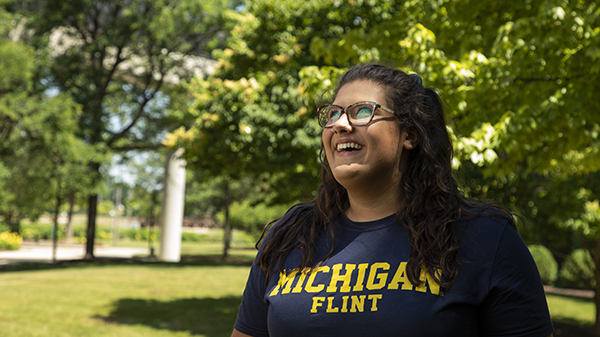 Despite not being able to meet in person, student organizations with CAS membership have remained active across the College. The Maize Model UN team won the Small School Award at the team's very first conference, Latinos United for Advancement (LUNA) has hosted several virtual events, and the Michigan Times campus newspaper continues to provide reporting for the UM-Flint community, among many other examples.
7. New course on digital engagement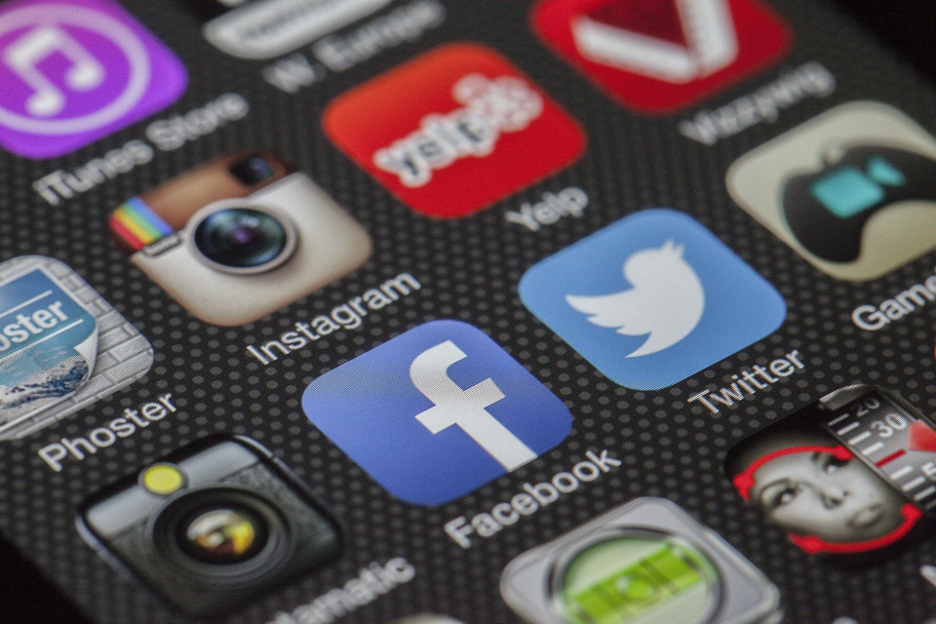 At a time when digital engagement is more important than ever, the Department of Communication Studies is offering a new course this winter semester to help students gain skills in the digital space. The emphasis of COM 399 is digital & social media communication, thanks to the new media expertise of Assistant Professor Jenny Oh. Students will take on the role of a PR agent, developing digital communication strategies on behalf of their clients.
6. FYE course helps students learn about their community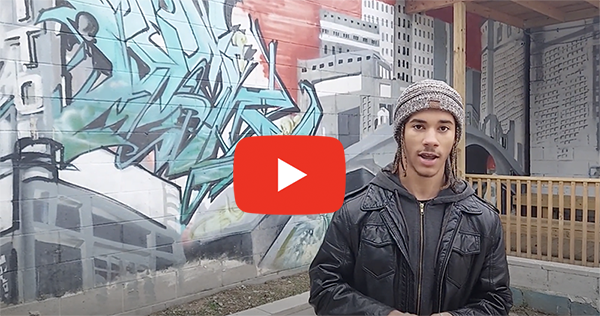 Associate Professor of English Mary Jo Kietzman's FYE course, Finding Your Way: The Literature and Practice of Walking, has immersed students in both the literary world and the physical Flint community at a time when most connections are made remotely. Student Kobe Champion made a mini-documentary sharing perspectives on his hometown of Flint, a project that helps students placed their lived experience in context of larger global themes.
5. Cyber classrooms help to deliver remote instruction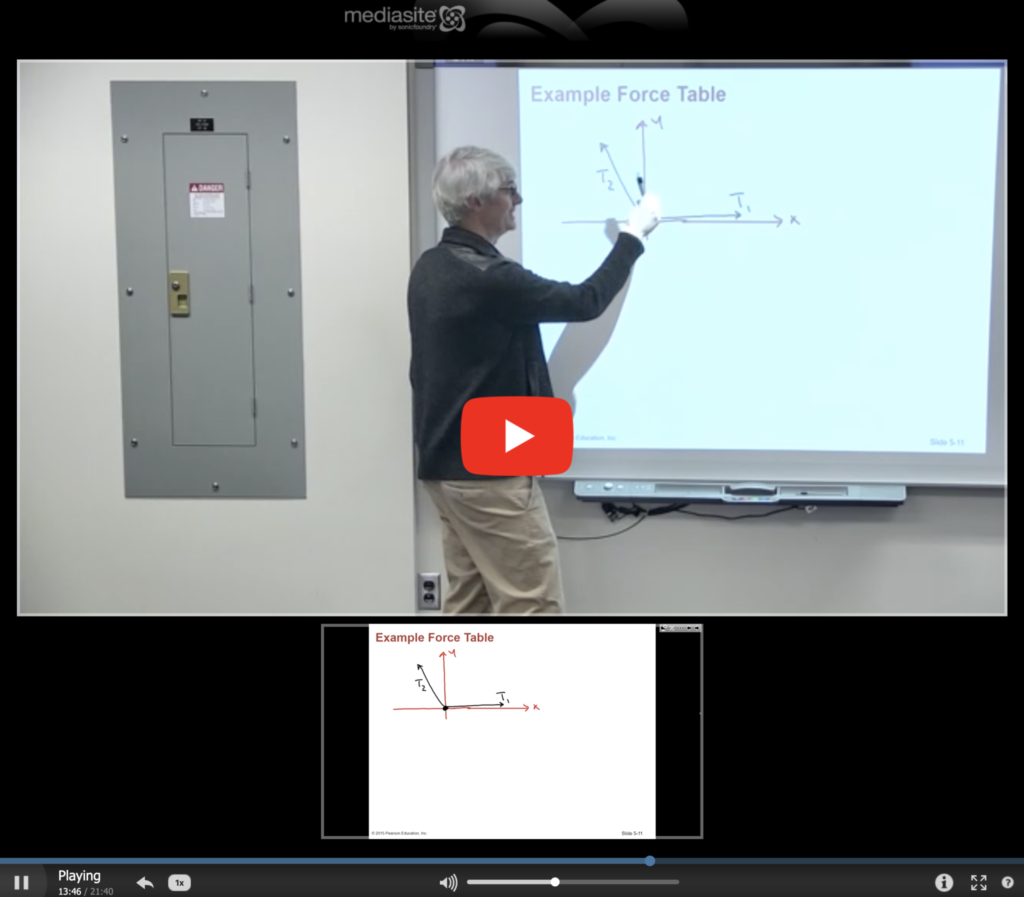 Featuring multiple cameras, microphones, and digital input devices such as digital whiteboards and document cameras, these cyber classrooms (of which there are three on campus) intelligently record the audio and video of each class meeting. Though the rooms were developed by Computer Science & Information Systems, faculty in several other programs have utilized the technology to provide remote instruction.
4. Researching Michigan birds from home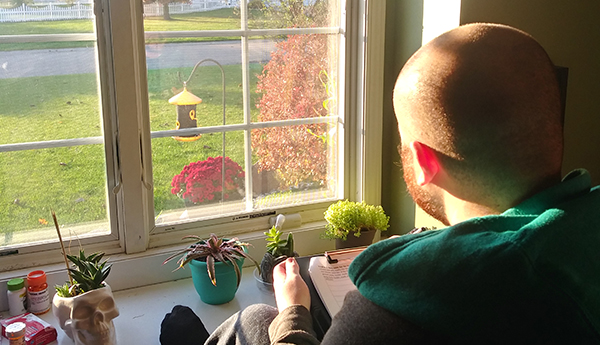 Students in Assistant Professor of Biology Rebecca Tonietto's Ecology course would normally travel to For-Mar Nature Preserve to observe the feeding behavior of different bird species. When the pandemic made class travel impossible, they continued the observation at home using 3D printed bird feeders. Tonietto explains that conducting this research at home will allow much more data to be collected and bring families joy by observing birds throughout the winter.
3. Advisors provide online student support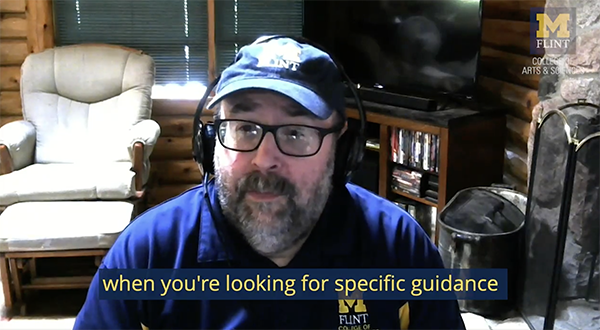 Every student in the College of Arts & Sciences has a dedicated academic advisor. These professionals help ensure students are successful in class and meet all requirements to graduate on-time and in a cost-effective manner. While face-to-face meetings aren't possible right now, advisors are still available via phone, email, and video.
2. Choreography course releases dance video
DAN 351: Choreography students developed original choreography and performed their pieces in this video. Even though we couldn't attend the fall dance concert because of the pandemic, we still get to see inspiring dances from our talented students.
1. Chemistry labs continue in modified formats
Chemistry & Biochemistry faculty and staff transformed laboratory courses in order to provide safe in-person instruction. Students attend labs on a rotating basis to allow for social distancing, and courses offer additional videos and innovative assignments for students not in lab. Electronic lab notebooks are also being utilized to minimize contact. Many classes are also "flipped," allowing students to review lecture notes on their own time and engage in problem-solving via virtual meetings.
The UM-Flint community has demonstrated countless examples of creativity and flexibility in meeting the challenges of 2020. The examples presented in this series are just a sampling of what was innovated by the College of Arts & Sciences. There are many more ways CAS, and the entire university, have responded to this year's unprecedented events. UM-Flint will remain dedicated in 2021 to providing a world-class education for students by developing even more innovative solutions. Keep a lookout for more examples in the months to come!
Logan McGrady
Logan McGrady is the marketing & digital communication manager for the Office of Marketing and Communication.