UM-Flint aims to grow traditions with 2023 welcome programs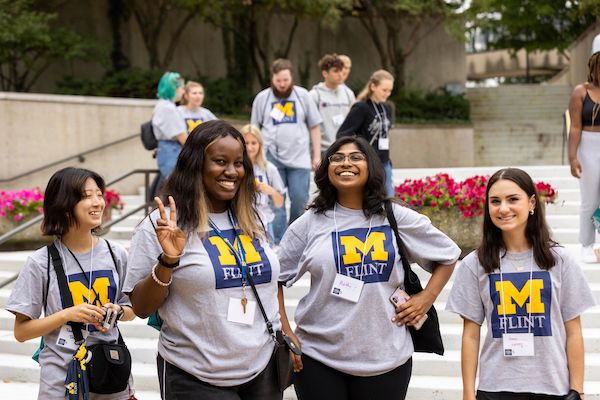 Autumn means crisp air, pumpkin spice everything and of course, a new academic year at the University of Michigan-Flint. Helping to usher in the 2023-24 year at the university will be a full slate of events, beginning Aug. 24, that will welcome new and returning students to campus. Classes begin Aug. 28.
UM-Flint is continuing to grow and expand its programs and traditions, including New Student Convocation and Wolverine Homecoming & Family Weekend. Fall 2022 was a reinvigoration of these programs, and this year will carry that even further. Programs like Wolverine Welcome –  the next step in orientation – had the highest number of registrants in history and are poised to be as big as last year.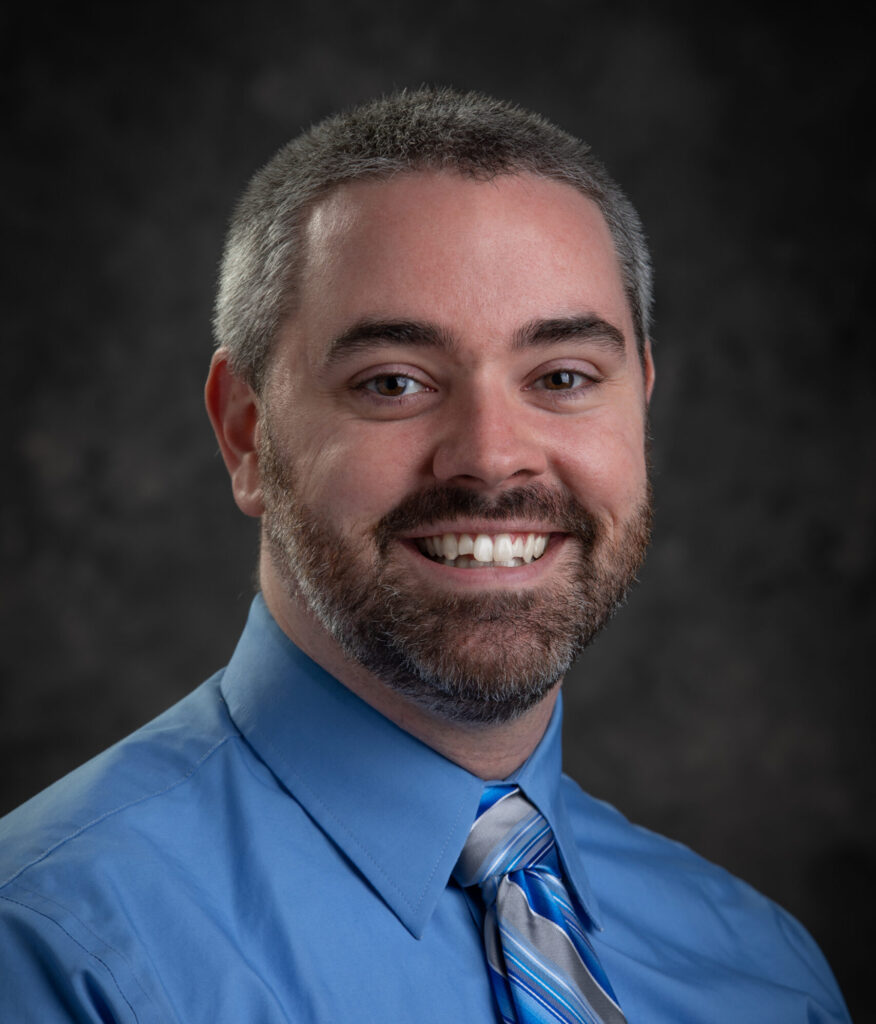 "With a growing first-year student class and lots of new transfer students, we're looking forward to a sensational fall semester," said Chris DeEulis, associate director of Student Involvement and Leadership. "We are also excited to welcome back our continuing students. With programs for new students like Wolverine Welcome and others that help all of our students find community like Mgagement and Maize and Blue Days, our welcome programs are set to be memorable experiences for everyone."
New Student Convocation returned in 2022 after a several-year hiatus. The event celebrates new students and will kick off their academic journeys at UM-Flint on Aug. 27 after students have moved into on-campus housing. Nearly 300 students lived in First Street and Riverfront residence halls last year, and the university expects to welcome about the same number of students in 2023.
This year, Wolverine Homecoming & Family Weekend is Sept. 8-9. It's the third celebration of homecoming at UM-Flint and will feature a student dance and the return of the Kearsley Carnival, which coincides with Flint's annual Bikes on the Bricks. The weekend aims to build on the sense of community many students enjoy at UM-Flint by welcoming parents and community members to join in the festivities. 
The full slate of activities for students also includes:
Chancellor's Welcome Back BBQ
4 p.m., Aug. 24, University Pavilion
Students start their return to campus Aug. 24 as First Street residents move in that day. After move-in, faculty, staff and students will come together to enjoy a summer meal in the University Pavilion at the chancellor's annual barbecue. 
R'extravangza
7 p.m., Aug. 24, Rec Center
Join the Rec Center for drop-in sports, building tours and giveaways. Attendees can also learn about all the different recreation opportunities on campus, including club sports, esports, intramural sports, group fitness classes and more.
Game Night with the Greeks
8 p.m., Aug. 24, University Center
Enjoy free food and games with fraternities and sororities. All students are encouraged to come out and connect with the community to build connections and explore the opportunities offered on campus!
Wolverine Welcome
9:30 a.m., Aug. 25, University Center
The next step after orientation is to attend Wolverine Welcome for new students. This day-long program includes free food, opportunities to connect with other new students,  campus exploration, and gaining new insights into the student experience.
New Student Convocation & Blue Bash
4 p.m., Aug. 27
This important academic ceremony launches the academic career of new students at UM-Flint, preparing them for a journey of intellectual discovery in a close-knit, supportive community. Blue Bash, which includes food and entertainment, will follow the ceremony in the University Pavilion. 
CAPS & DASS Open House
Noon, Aug. 29, University Center
Counseling and Psychological Services and Disability & Accessibility Support Services are hosting "Fall Into Wellness," an event aimed to increase awareness of the mental health and disability services and support available on campus. Join the CAPS and DASS team for introductions, cider, donuts and crafting.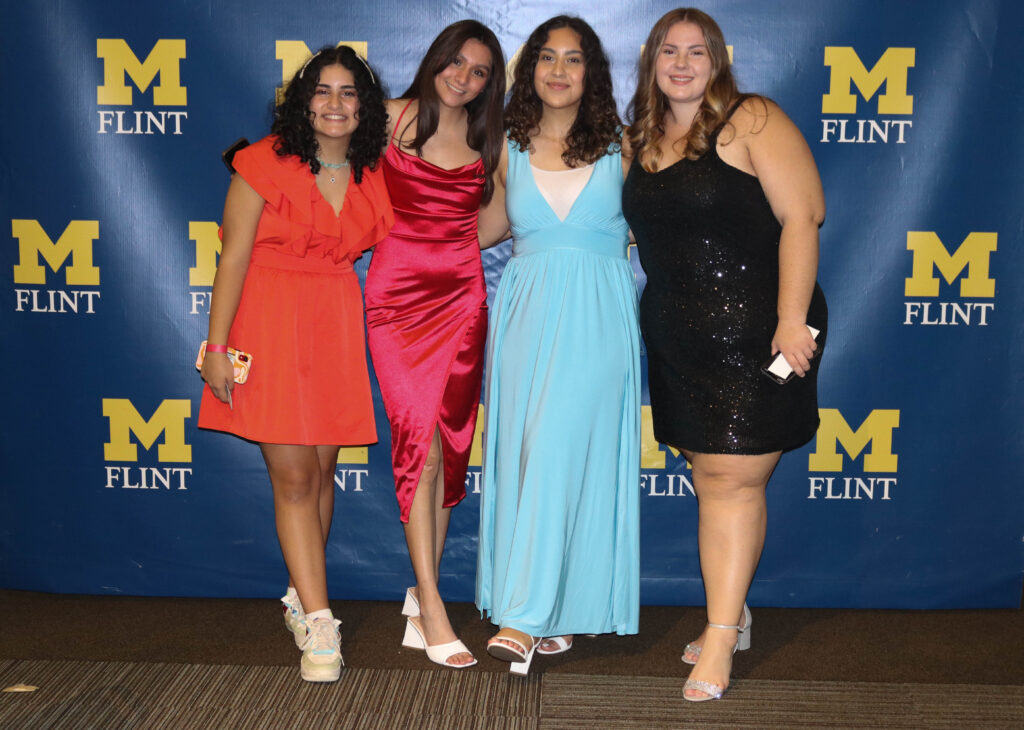 IM Sports Kickoff
5:30 p.m., Aug. 29, Rec Center
Interested in learning more about intramural sports? Drop in to the IM Sports Fall Kickoff to learn about the free fall leagues and contests, how to register and sample sports. Activities include a free throw contest, penalty kick challenge and drop-in volleyball, along with giveaways and light refreshments.
Mgagement Fair
2 p.m., Aug. 30, University Center
Head over to the annual student involvement fair designed to introduce students to clubs, organizations, activities and resources.
CAB and LUNA Movie on the Lawn
Aug. 31, North Lawn
Join the Campus Activities Board and Latinos United for Advancement for Movie on the Lawn for a free screening of "In the Heights." Come early for free popcorn.
Library Tours
Sept. 5-13, Thompson Library
Join a librarian to tour the physical and digital spaces of the Thompson Library. Learn about the history of the building, the breadth of the library's collections, services offered, and take a peek back in time by visiting the Crapo Room.
Party in the Plaza
4 p.m., Sept. 6, McKinnon Plaza
Spend the afternoon with the fraternity and sorority community for music, fun and games. Stick around to win some prizes!
The Last Splash
6 p.m., Sept. 6, First Street Lawn
Enjoy fun in the sun before winter hits, Activities include water balloons, soccer and kickball on the First Street Lawn.
Wolverine Homecoming & Family Weekend
Sept. 8-9
Students can celebrate at a homecoming dance, 6-9 p.m., Sept. 8, at the Northbank Center ballroom, to kick off the weekend. The following day, Saturday, Sept. 9, UM-Flint's Kearsley Carnival returns from 2-6 p.m.
Lindsay Knake
Lindsay Knake is the Communications Coordinator for the UM-Flint Division of Student Affairs. Contact her with any questions, comments, or ideas about the DSA newsletter, social media, events, and communications.