UM-Flint will welcome back students with revitalized fall programming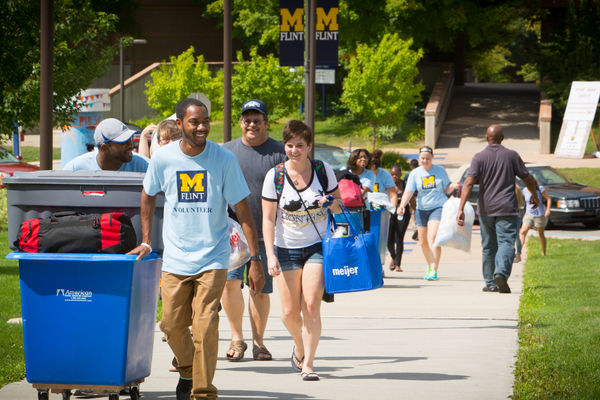 The fall 2022 semester at the University of Michigan-Flint is poised to be the most vibrant in recent memory, thanks to a diverse lineup of events that empower and welcome students while offering opportunities to engage with the larger Flint community. Programming kicks off Aug. 25 with student move-in at First Street Residence Hall and continues throughout the semester, with UM-Flint homecoming activities taking place for just the second time, Sept. 23-24. Classes begin Aug. 29.
This year's return to campus is intentionally designed to be reinvigorating and inclusive, according to Chris DeEulis, associate director of Student Involvement and Leadership at UM-Flint.
"We aren't just planning a welcome, we are creating a welcome back that many of our students have yet to experience," he said. "We are building on our learning of virtual engagement from past years while bringing back longstanding campus traditions. By mixing the old with the new, we are creating exciting ways for our students to reconnect and find their path to belonging at the university."
There is plenty of demand from students to engage in both new and returning events. Wolverine Welcome, the annual event which lays the foundation for incoming first-year and transfer students in key areas such as diversity, equity and inclusion, has the highest number of registrants in the program's history. This surge in popularity can partly be attributed to the event being offered with a virtual option for the first time, creating opportunities for distance learners and others who can't be on campus to take part.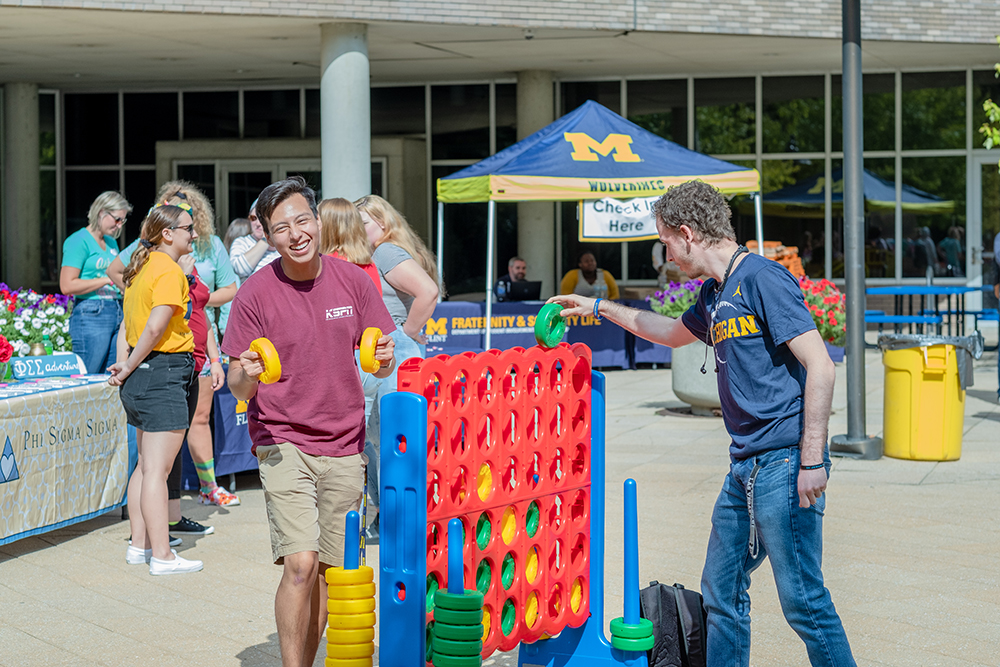 Logan McGrady
Logan McGrady is the marketing & digital communication manager for the Office of Marketing and Communication.