Donna Fry appointed interim chancellor for UM-Flint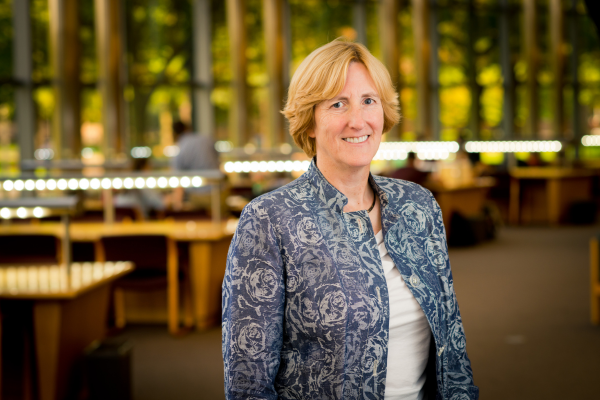 This article originally appeared in The University Record.
Donna Fry, a longtime faculty member and current dean of the College of Health Sciences at the University of Michigan-Flint, will serve as interim chancellor of the Flint campus.
President Santa J. Ono announced her appointment in an Aug. 17 email message to the university community. Her appointment is effective Aug. 18 and will be reported to the Board of Regents at its September meeting.
Ono said Fry was selected for the interim role after an "extensive and expedited search," recognizing the importance of having an interim chancellor in place for the start of the academic year. Classes resume Aug. 28 at UM-Flint.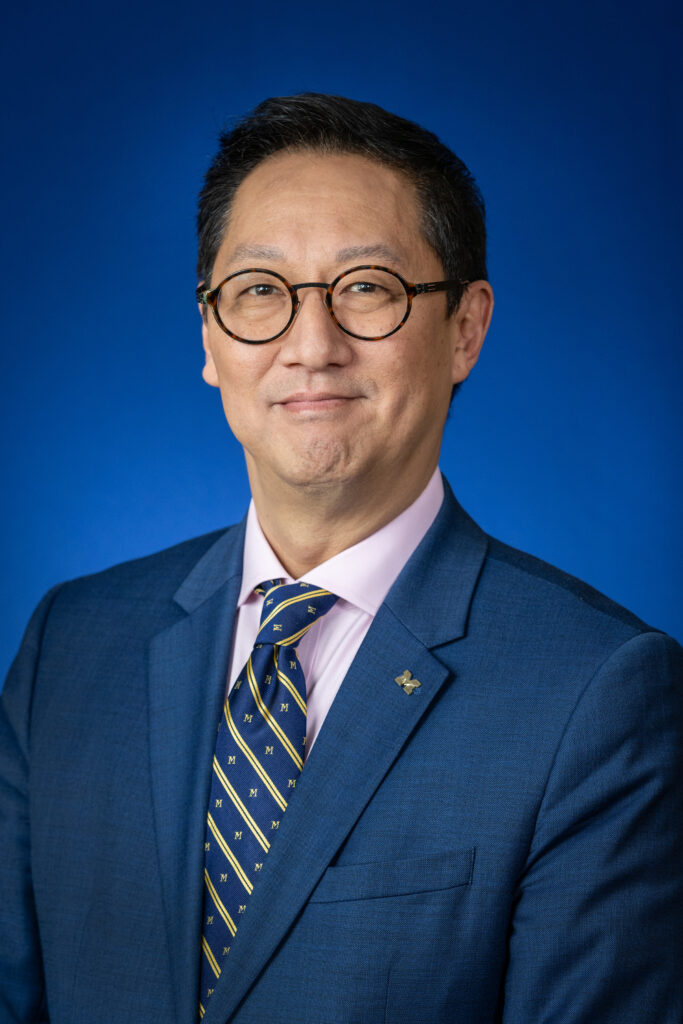 "I'm convinced that Dean Fry … is the right person to lead us through this period of transition," the president said. Ono said he would soon launch a formal search for a permanent chancellor of UM-Flint. "As we move forward, we will do everything in our power to ensure the success of Interim Chancellor Fry and assure a bright future for UM-Flint," Ono said.
Fry will step in for Chancellor Debasish Dutta, who announced he will leave UM-Flint Sept. 15 to take a position at the University of Illinois. He will continue to serve as a special adviser until then to facilitate a smooth transition in UM-Flint leadership.
"It is an honor and a privilege to step into this interim leadership role at such a critical junction in the life of UM-Flint. I have committed my entire academic career to UM-Flint and to serving our students," Fry said.
"As a Michigander and a long-standing resident of Flint and Genesee County, I am committed to working with the UM-Flint community, President Ono and the regents – and to Flint and regional partners – to build a bright future for our campus and the local community."
Fry brings extensive experience to this position including her long service to the UM-Flint community as a faculty member and administrator since 1987. She has led the College of Health Sciences since 2015 and in her role as dean she serves on the steering committee of the UM-Flint strategic transformation process. She also has an appointment as a professor in the UM-Flint physical therapy program, which she earlier directed.
Since her appointment as dean, Fry has led the College of Health Sciences through strategic envisioning, planning and implementation to restructure the college. This included the addition of multiple health-related programs including occupational therapy doctorate, physician assistant masters, and the bachelor of science completion program in respiratory therapy.
Fry said she will forge ahead with the campus transformation process and continue to actively engage the campus community to move the process forward.
Fry has earned all of her degrees from U-M: a bachelor's degree and certificate in physical therapy, a master's degree in kinesiology and a Ph.D. in kinesiology. Her scholarly work focuses on enhancing respiratory function in persons with multiple sclerosis. She lives in Flint Township.
Rick Fitzgerald
Rick Fitzgerald is associate vice president of Public Affairs and Internal Communications at the University of Michigan. He also serves as the official spokesperson for the university.