UM-Flint's School of Management earns accolade for international business program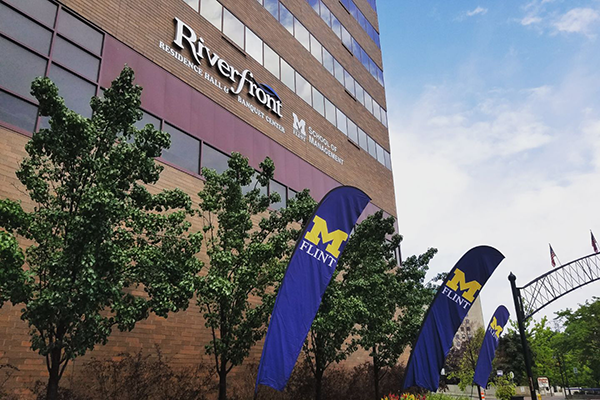 The University of Michigan-Flint's School of Management has had its online Bachelor of Business Administration in International Business program recognized as one of the country's best by University HQ.
University HQ is an online resource for students to find top-rated colleges, scholarships and potential salaries for their career choices. The site provides information on colleges, entrance requirements and career paths, as well as providing career guides.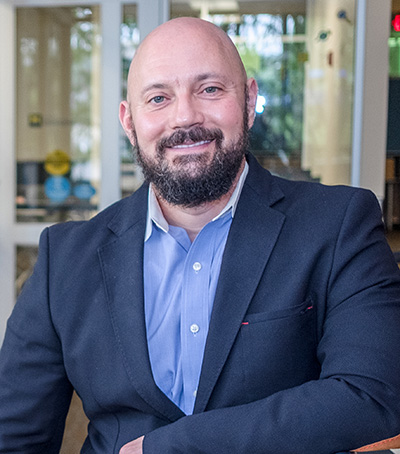 "This recognition reflects the careful design of the international business program that emphasizes not only the coursework but also the skill set students need for successful careers," said Yener Kandogan, interim dean of the SOM. "Our students are exposed to various practices, including international experience through study abroad programs, foreign language skills supported by free Rosetta Stone licenses, and additional learning experiences provided by faculty through the International Business Student Organization."
"This is very exciting news because it means our graduates are succeeding and that is what matters most at UM-Flint," said Keith Kelly, associate professor of international business. "We strive to provide our students with one of the most valuable and life-changing educational experiences they will find anywhere in the world, and our success is a measure of their success. While this ranking should, and does, highlight the quality of our international business program and faculty, it also demonstrates that our graduates are some of the hardest working and sharpest analytical minds available to employers." 
University HQ uses data collected from College Navigator, College Scorecard, the Bureau of Labor Statistics and Payscale to formulate its rankings, giving weight to the following factors: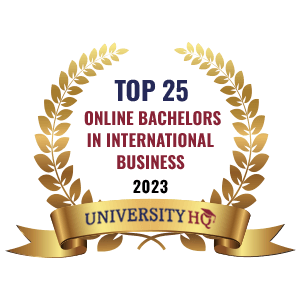 Academics (40%), including acceptance, enrollment, retention and graduation rates; number of programs offered; and student-to-faculty ratio.
Graduate Outcomes (40%), including graduates' average salary and average loan default rate.
Affordability (15%), including the cost of tuition, average net price, and percentage of students receiving financial aid.
Reputation and Expert Opinion (5%).
"Ranking colleges is a process designed to facilitate one of a student's most important decisions," said Julia Griebel of University HQ. "While there are many solid numbers we can use and rely on, our goal is to present a fact-based picture of the colleges we rank. This is so we can help students make their best decision for college. Figures like admission rates can help students with reasonable expectations for admission, and retention rates can help them envision how their fellow students value the education they receive. Graduating salary figures can also help manage expectations, but those numbers are often difficult to collect and unreliable. After all, students may spend a few years in entry-level positions or working to find the best place for them.
"Ultimately, we strive to present an objective and unbiased view of colleges so that students can set reasonable expectations, discover outstanding schools, and embark on a path toward their best lives. We apply our methodology evenly and consistently so students can trust that each ranking is meaningful."
To learn more about SOM's online international business program, visit its webpage.
To view the full rankings, visit University HQ's website.
Robb King
Robb King is the director of marketing and communications at UM-Flint. He can be reached at rwking@umich.edu.