UM-Flint community unites in student support during Giving Blueday 2023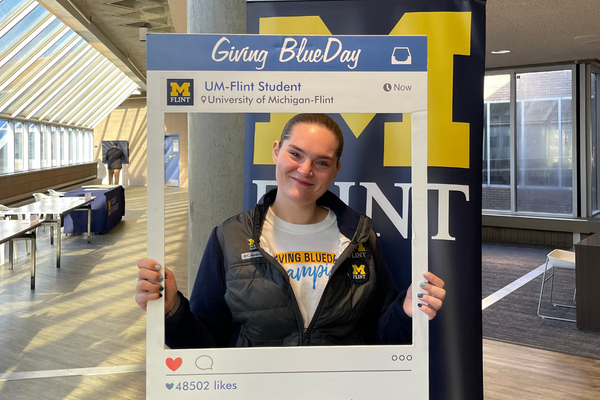 With more than 420 donors gifting close to $350,000 in support of student organizations and resources on March 15, Giving Blueday 2023 was a banner event for student success at the University of Michigan-Flint.
Now in its ninth year, Giving Blueday is U-M's annual day of giving. UM-Flint's $342,000 in gifts placed it second among all degree-granting units in total dollars raised across the university. Its 423 donors represented a 33% increase in donor participation as compared to the previous year. The U-M system raised a total of $5.3 million during the 24-hour period.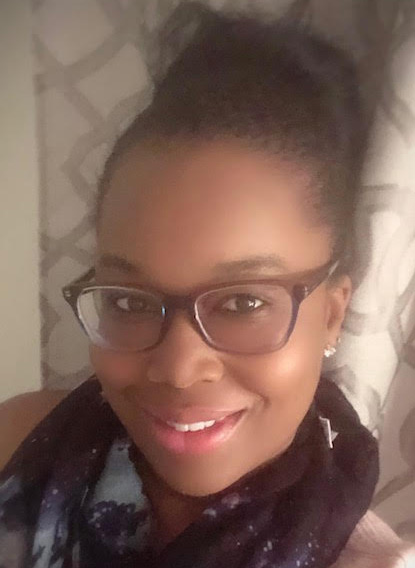 Patriece Campbell-Palmer, a 2007 UM-Flint graduate with a Master of Public Administration, donated to the Tendaji W. Ganges Scholarship fund. As executive director of Educational Opportunity Initiatives at UM-Flint, Ganges greatly expanded programming for underserved and underrepresented students on campus. The scholarship carries on this legacy after his passing in 2015.
"During my time as a student I benefited tremendously from the generosity of donors that afforded me the opportunities to participate in many cocurricular activities," said Campbell-Palmer, who also earned a bachelor's degree in communication from the university. "I know giving back will make a positive impact on the lives of students for years to come."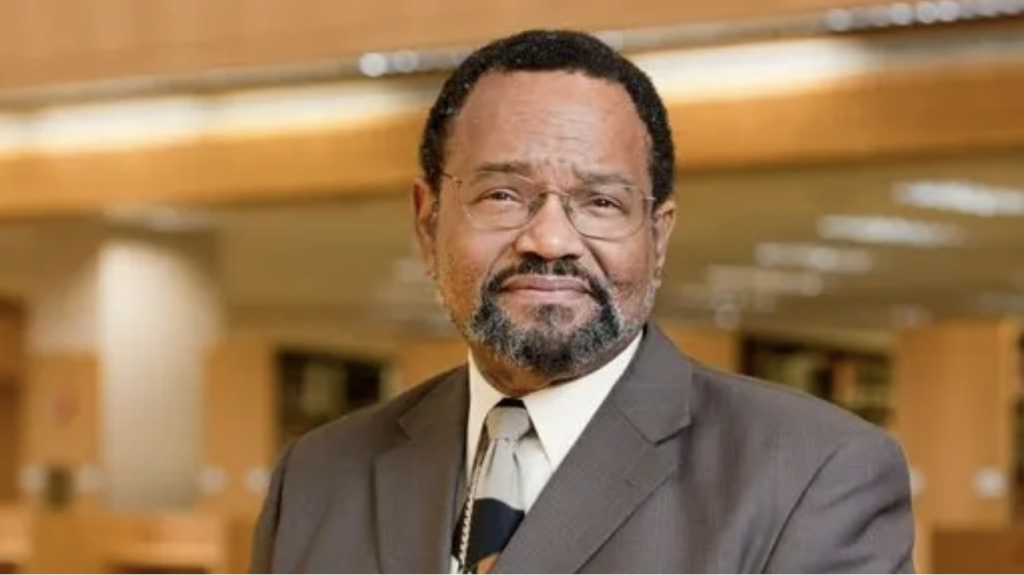 Devoted alumni made up a large portion of UM-Flint's donors, but were not the only group who supported the university March 15. Declan Lugin, associate director of university security services at the Ann Arbor campus, made gifts to UM-Flint's newly reestablished golf club and the School of Nursing Emergency Fund.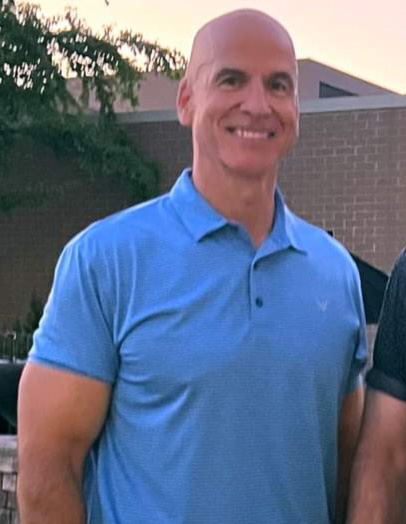 He believes UM-Flint is critical to both the success of the region and its diverse student population.
"As a first generation student myself, I recognize that UM-Flint often represents an accessible pathway to higher learning for so many young scholars," he said. "I am hopeful that my small contribution in some way helps UM-Flint to fulfill its unique and vital mission."
Shari Schrader, vice chancellor for advancement at UM-Flint, said that Giving Blueday allowed donors like Thompson and Lugin make highly targeted gifts to the initiatives about which they are most passionate.
"We saw significant portions of the UM-Flint community directly supporting student organizations, while others chose to prioritize institutional level resources such as the Marian E. Wright Writing Center," said Schrader. "This flexibility makes Giving Blueday a special opportunity for donors to maximize the impact of their gift in an area that matters most to them. No matter what fund donors chose, they were united with a strong desire to see students succeed both academically and in the transformative opportunities UM-Flint offers outside of the classroom."
The Writing Center raised $2,700 on Giving Blueday. In addition to providing support to students in drafting academic papers, the center also offers skill building in areas like resume and cover letter composition. The space has become a hub for creative writing, hosting writer circles and numerous competitions throughout the year.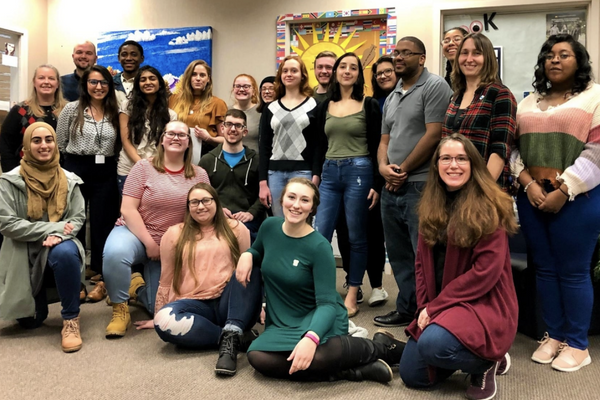 Jacob Blumner, professor of English and director of the Writing Center, said that the funds will allow student tutors to gain additional competencies to better serve their peers.
"The amazing generosity of our donors will be used for two purposes," said Blumner. "First, the funds will support travel of our writing center tutors to professional conferences, such as the International Writing Centers Association Conference. The funds will also be used to support our burgeoning creative writing community by helping fund events such as our upcoming Writers Retreat, which is a collaboration between UM-Flint and the greater Flint community."
Just as students are crucial in the Writing Center's operations, they were integral to UM-Flint's success during Giving Blueday. Isabella Bupp, a junior art & design major from Grand Blanc, worked to ensure the UM-Flint community was aware of all the transformational giving opportunities available in the School of Management through her work as the school's marketing and social media assistant. Her efforts contributed to SOM's Excellence Fund raising more than $9,000 and the Entrepreneurs Society garnering $6,800 in support.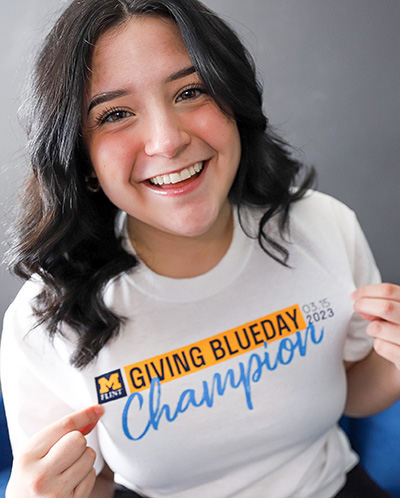 Bupp said that her involvement with Giving Blueday is a highlight of her college experience.
"I watched the university and community come together beyond the colors of Maize and Blue," said Bupp. "We came together for the students, their dreams, passions, resources and education. So while Giving Blueday itself may have only been a 24-hour period, its impact will last far longer than that."
The broader community was an invaluable component during Giving Blueday 2023, thanks to an innovative initiative that saw local coffee shops become partners in student support. More than 10 locations utilized custom cup sleeves with a QR code that added $5 to donations made through that link. Close to 4,000 sleeves were distributed among the local businesses.
On March 16, students came together for "Hail Yeah!," a universitywide day of thanks during which students from Ann Arbor, Dearborn and Flint celebrate and thank donors. Hail Yeah! allows learners to discover what donor support means for their college experience and success. The centerpiece of the event was a party in which students signed postcards with personalized messages of thanks to those who made gifts.
While Giving Blueday is a marquee event for gifts to the university, donors support student success year round in collaboration with University Advancement. Those interested in learning more about giving can contact UA at (810) 424-5459.
Logan McGrady
Logan McGrady is the marketing & digital communication manager for the Office of Marketing and Communication.