UM-Flint Homecoming will offer something for everyone Sept. 23-24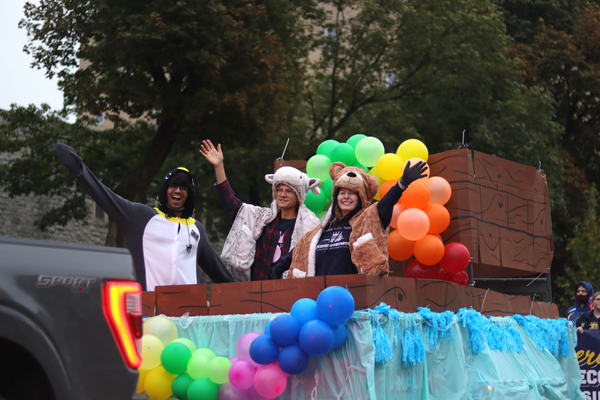 Friends, food and football – is there a better way to celebrate your passion for the Maize & Blue?
For just the second time in the institution's history, the University of Michigan-Flint will welcome alumni, students, employees and community members for a full weekend of homecoming celebration Sept. 23-24. From longstanding favorites like Touch-a-Truck to newer events including a downtown parade, "Wolverine Homecoming 2022: A Michigan State of Mind" is for anyone that shares a True Blue spirit.
The events scheduled for homecoming weekend include:
The Wolverine Homecoming Dance, a Motown-themed party for students taking place 6-9 p.m., Sept. 23. 
The Alumni Blue Carpet Affair, an elegant evening planned for 7-9 p.m., Sept. 23, at the Flint Farmers' Market Rooftop Terrace.
A downtown Homecoming Parade beginning at 10 a.m., Sept. 24 The parade route will begin at Fourth St. and travel along Saginaw St. to the William S. White Building. 
Touch-a-Truck, 11 a.m.-3 p.m., Sept. 24, at the parade route's conclusion of the White Building parking lot. Children and families can explore an array of police, fire and medical vehicles including the survival flight helicopter from Michigan Medicine.
A Football Watch Party kicking off at noon, Sept. 24, in the UM-Flint University Center. A selection of local food trucks will complement the game as Michigan will be taking on Maryland.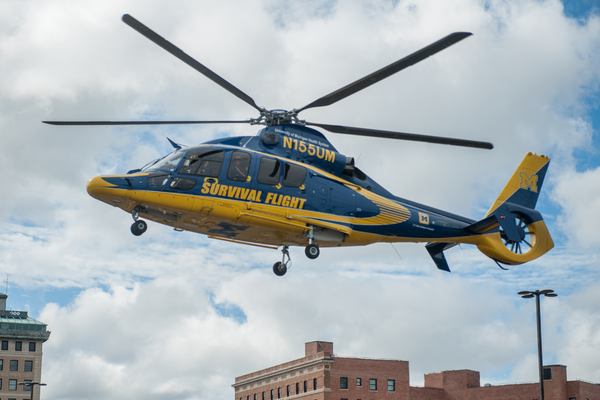 which marked the return of traditions like New Student Convocation and record attendance at Wolverine Welcome, an event that orients new students to campus culture and opportunities. After several years of remote study due to the pandemic, there is considerable demand from students to take part in this kind of programming, according to Julie Snyder, UM-Flint's associate vice chancellor and dean of students.
"We're seeing a high level of enthusiasm from both new and returning students to engage with one another and attend events on campus," said Snyder. "I am particularly encouraged by the number of first-year students who are eager to get involved, both with celebrations such as these and student organizations – their energy will lead them to become the future student leaders of UM-Flint." 
TJ Brooks, UM-Flint Student Government president, is one such student leader who is energized by the wealth of activities happening on campus. He said that homecoming is a chance for both students and the community to come together.
"This year's homecoming includes a parade that will help unite the campus with the community and spread Wolverine pride throughout Flint," said Brooks. "The formal dance also offers an opportunity for those students affected by the pandemic to experience the homecoming or prom that they lost and is a great opportunity to dress to the nines."
Community engagement is a key priority for the university and stakeholders outside of campus have been welcomed to many events this fall semester, including a workshop that focused on cultivating a sense of belonging through community-engaged work. Snyder says that this year's homecoming was planned with community members as a key part of the celebration. Touch-a-Truck, in particular, has been a family attraction for years and a special invitation was sent to K-12 schools in Flint, encouraging kids and families to take part in the event that connects the public with law enforcement and first responders.
"Our university is situated in the heart of downtown Flint and working alongside our community partners is woven into the fabric of our institution," Snyder said.
This homecoming is also the first to offer dedicated programming for UM-Flint alumni. Following the Blue Carpet Affair, a number of affinity receptions are planned to help graduates connect with their closest campus connections. Alumni are encouraged to bring their families as they celebrate throughout the weekend.
Mary Jo Sekelsky, executive director of alumni relations, recalls Kyle Finch, a 2013 UM-Flint graduate with a bachelor of applied science degree, reaching out to her regarding an alumni homecoming event in 2015. 
"Suffice to say, with finite time and resources, we weren't able to make it happen. I still have my Kyle Finch homecoming file in my credenza," Sekelsky said. "Kyle, this one's for you! I'll see you next week at A Blue Carpet Affair."
For more information on Wolverine Homecoming, including complete event details and to RSVP for student and alumni events, visit its webpage. 
Logan McGrady
Logan McGrady is the marketing & digital communication manager for the Office of Marketing and Communication.