UM-Flint to introduce new dining options with reopening of Clint's Café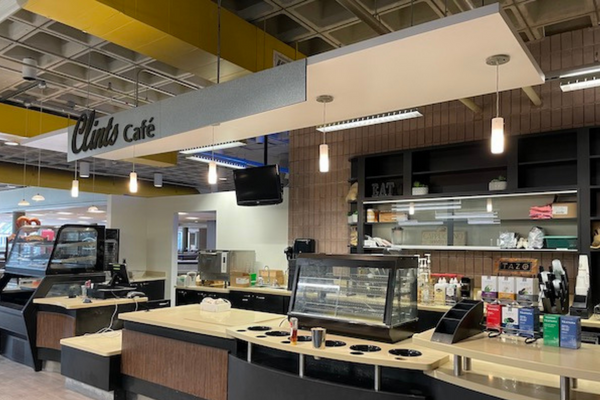 The University of Michigan-Flint is expanding its food and drink options with the newly renovated and reimagined Clint's Café. Located on the third floor of the University Center, the café will reopen, 8 a.m., Thursday, Aug. 25, featuring Starbucks coffee, tea and an expanded breakfast, lunch and dinner menu.
"I think this relocation of Clint's Café really helps to centralize the eatery locations on campus and helps students know that they can get something to eat or drink whenever they want," said TJ Brooks, Student Government president. "Being able to grab a coffee or a Redbull to help keep a student energized to study is incredibly helpful to the student population. Students can get their drink and relax around the central hub of student activity on the third floor of UCEN."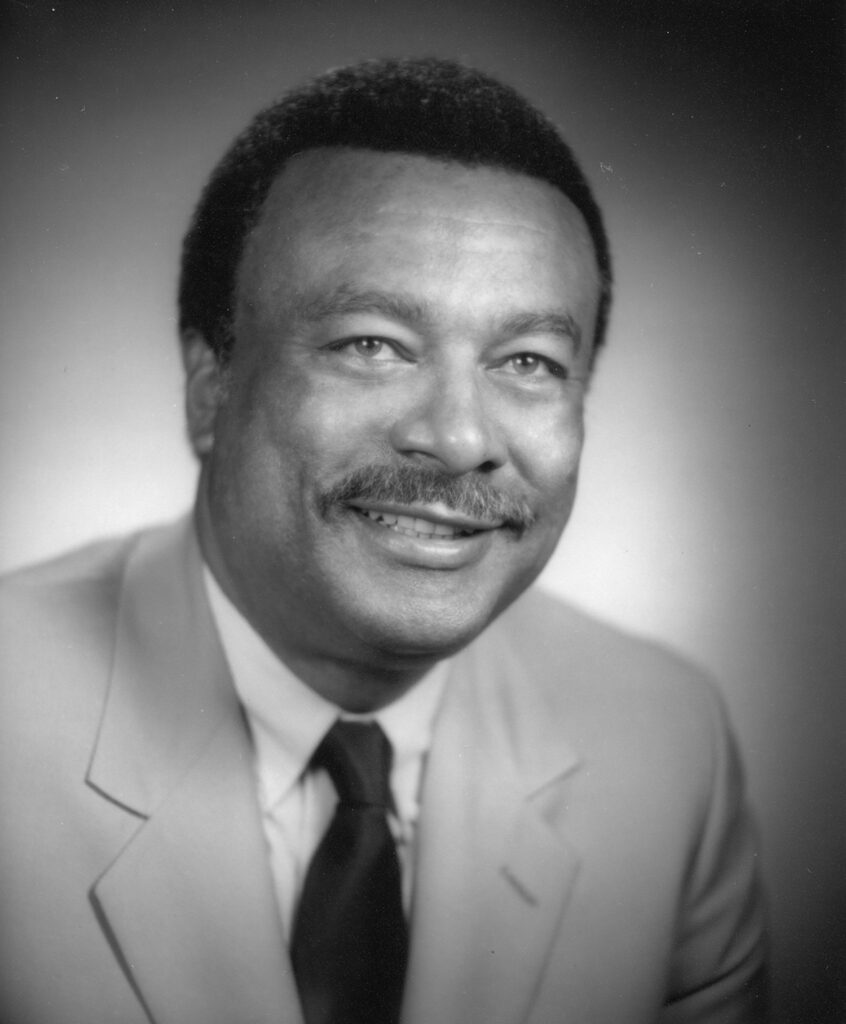 Clint's Café was named after Clinton Jones, UM-Flint's first Black chancellor who served from the university from 1984-93. Jones was intentional in creating a campus that was reflective and responsive to the diverse populations in the Flint area. Those ideals continue to guide the use of the space to connect the community and campus and celebrate the diversity of the city.
The first iteration of Clint's Café opened in August 2010, serving coffee and sandwiches. It closed in 2017 and was replaced by Café Blue on the first floor of the UCEN.
The new Clint's Café offers more food options as well as a space for students to hang out and study, use of the billiards tables and gaming stations, and the ability to host events. Monthly live music will be featured in the cafe's coffeehouse setting.
Along with the addition of the café, the space's flooring, carpet and lighting have been updated.
"The re-opening of Clint's Café is symbolic of our ongoing efforts to celebrate our heritage and enhance the total student experience at UM-Flint," said Christopher Giordano, vice chancellor of student affairs. "Clint's is designed to be a destination and gathering place for students, faculty and staff, whether through scheduled programming, group meetings, taking a break between classes, grabbing a snack or cup of coffee, or just to hang out. We're very pleased to give this space back to the campus community."
UM-Flint will celebrate the return of the cafe with a grand reopening from noon to 2:30 p.m, Aug. 29 with live music and free food, drinks and giveaways.
The cafe will be open 8 a.m. to 8 p.m., Mondays through Thursdays; 8 a.m. to 3 p.m., Fridays; 10 a.m. to 2 p.m., Saturdays; and will be closed on Sundays.
The daily menu will include:
8-11 a.m.
Daily hot breakfast sandwich
Hash browns
French toast sticks
Starbucks coffee and specialty drinks
11 a.m. to 6 p.m.
Hot soup
Grab-n-go sandwiches and salads
Soft pretzels or nachos with cheese
Starbucks coffee and specialty drinks
6-8 p.m.
Pizza, calzones or stromboli
Nachos
Soft pretzels
Burgers
Crispy chicken sandwiches
Chicken tenders
Starbucks coffee and specialty drinks
Students can use cash, debit card, UM-Flint meal plan or Maize Money for all cafe purchases.
Lindsay Knake
Lindsay Knake is the Communications Coordinator for the UM-Flint Division of Student Affairs. Contact her with any questions, comments, or ideas about the DSA newsletter, social media, events, and communications.