A Real Café Comes to Clint's Café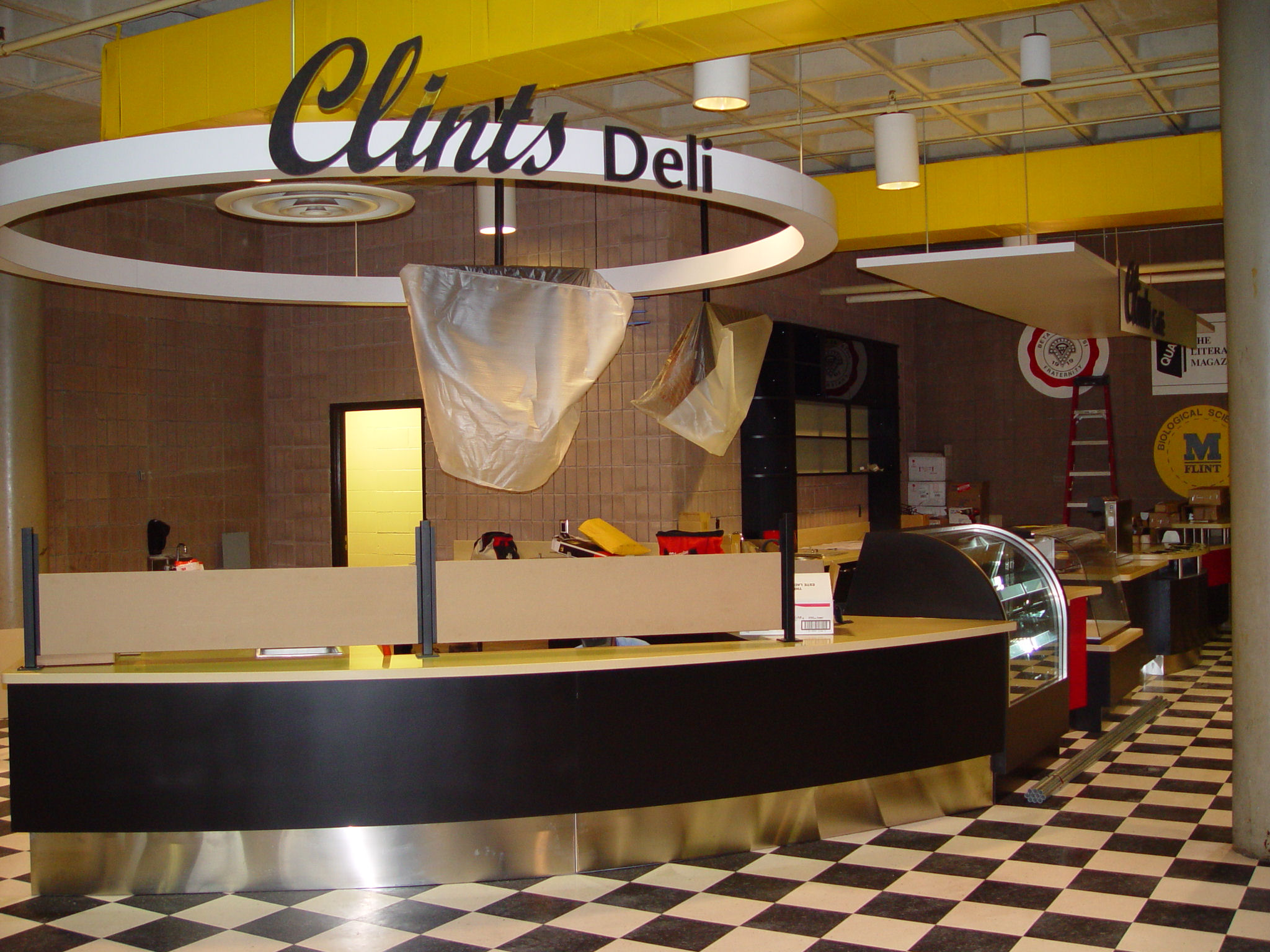 Looking for a special cup of coffee on campus?  While there are a few places to grab a cup, you have to visit a nearby coffee house to get something beyond regular coffee. That is changing.
Construction on Clint's Café and Deli is nearly complete. It is the newest addition to food services locations, and will be the new home of Stacks Deli with the same food menu. However, it will also have a Barista,  a person who is a coffee bartender serving up coffee specialties. The menu will include espresso, latte, cappuccino, and café mocha drinks. Up to six types of brewed coffee will be available, some flavored, and decaf offerings.  Teas as well as some iced and blended coffee drinks will also be offered.
The site was selected for several reasons: First, it was far enough away from Grill 155 to help alleviate some of the congestion that has occurred there over the past two years. Second, the space is actually adjacent to the kitchen, making the renovation more cost-effective. The new location will be more efficient for storage and support of the serving area. And third, the lounge furniture and stage make for a great space, which has been underutilized.
"We are very excited about having an additional food venue option for UM-Flint students," said Theresa Landis, director of Auxiliary and Recreational Services. "With the location of Clint's Café being in the same area as the stage, we hope the space becomes a popular destination spot."
The cafe will be fully operational September 7 with operating hours of 8 a.m. to 8 p.m. weekdays, and noon to 6 p.m. Saturdays.
Clint's Café was actually named after Clinton Jones, who was the UM-Flint chancellor in the mid-1980s.
Contact University Communications & Marketing with comments, questions, or story ideas.