UM-Flint's Global Approach to Teaching Technology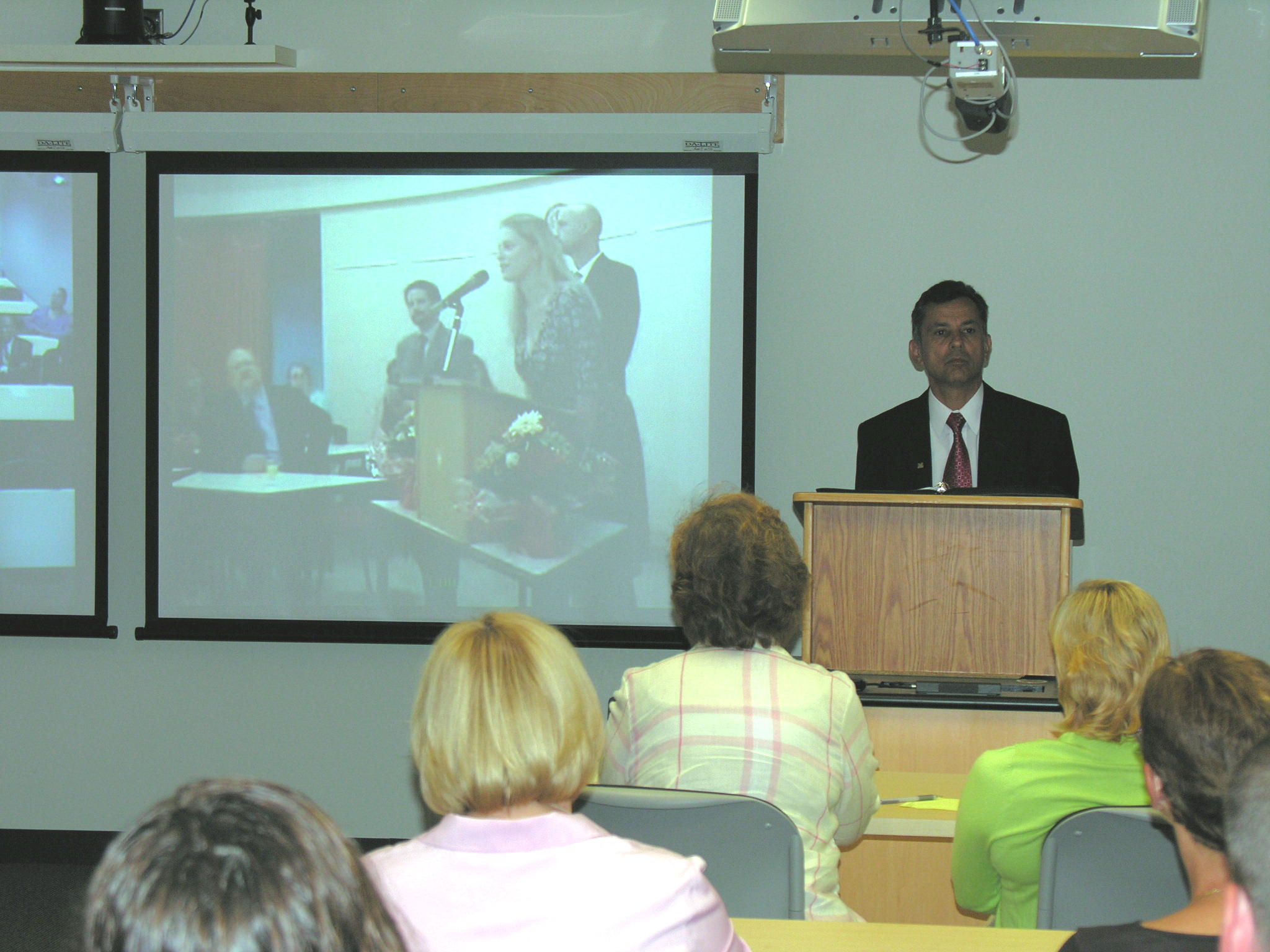 The University of Michigan-Flint's Technology in Education Global Program will webcast its second-ever graduation ceremony in Geneva, Switzerland, at noon, Friday, August 6, 2010.
The master's degree program, offered through the School of Education and Human Services, was launched with a live Webcast from Geneva to the Flint campus in 2007. The first graduation ceremony overseas was in 2008.  The current graduating class has 16 students.
The program teaches educators and social entrepreneurs to design new web-based technologies to improve the human condition, in partnership with United Nations-related organizations, and other globally acclaimed non-governmental organizations (NGOs) such as DevInfo, the Fair Labor Association, United Nations Association of the Democratic Republic of the Congo, and the Laogai Research Foundation.  The 15-month program meets in Geneva for two intensive summer residencies, with other coursework online.
Current students and graduates have become leaders in educational technology, and several have won prestigious grants and awards, including the Milken Family Foundation Educator Award and the MacArthur Foundation's Digital Media and Learning grant.
Vahid Lotfi, Associate Provost for Graduate Programs, will be joining core faculty members Jeff Kupperman, Sharman Siebenthal-Adams, Aviva Dorfman and Gary Weisserman, in Geneva for the graduation ceremony.
"The Technology in Education Global Program is a highly innovative program where students design, pilot, and evaluate new educational activities that connect learners to current knowledge and issues," said Lotfi. "We are very proud of our graduating class of 2010. They have successfully completed their course of studies and initiated real world projects that truly exemplify our leaders and best."
The live Webcast can be viewed at http://graduation.umfglobal.org.
More information about the program can be found at http://umfglobal.org.
Contact University Communications & Marketing with comments, questions, or story ideas.