Demolition Makes Way for Additional Parking Spaces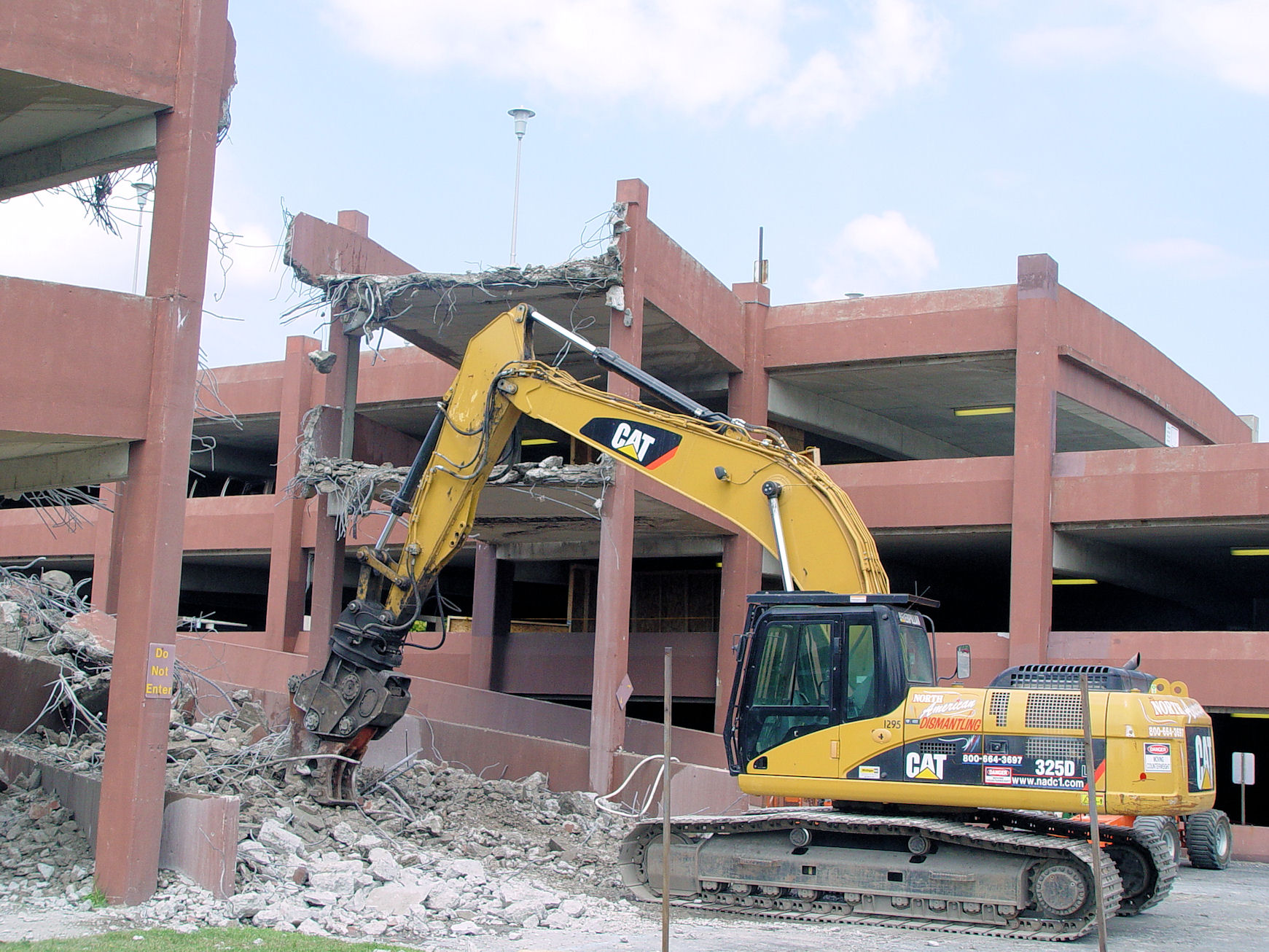 One complaint often heard from UM-Flint students is that there aren't enough parking spaces on campus.  A newly started project will add 112 new spaces by early September.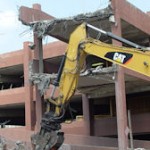 Demolition began July 30 on the spiral exit ramp located on the rear of the Harrison deck to allow for the additional student parking.  The Harrison Street Spiral Removal Project located in Lot T will take 4-5 weeks to complete. Removal of the spiral will increase the Lot T spaces from the current 58 to a total of 170.  The lighting system in the parking lot will also be upgraded for increased safety and security. Fencing around the lot will be repaired or replaced, and the entrance on Wallenberg will be reconfigured and landscaped.
Because of the heavy equipment in the construction area, the Facilities and Operations Department is asking that everyone stay clear of the site.
There will be some inconveniences during construction:
·     Reduced parking in Lot T for the duration of the project.
·     Foot traffic on the exterior of the Harrison Deck may be rerouted for safety purposes.
·      The handicapped parking lot will be closed for the duration of the project, use the nearby designated handicapped parking in Lot T
·      Traffic redirection may be needed along Wallenberg on the east side of lot T while construction is taking place.
If you have any questions or concerns, please feel free to contact Facilities and Operations at 810.762.3223.
Contact University Communications & Marketing with comments, questions, or story ideas.