Is an Information Technology Degree Worth It?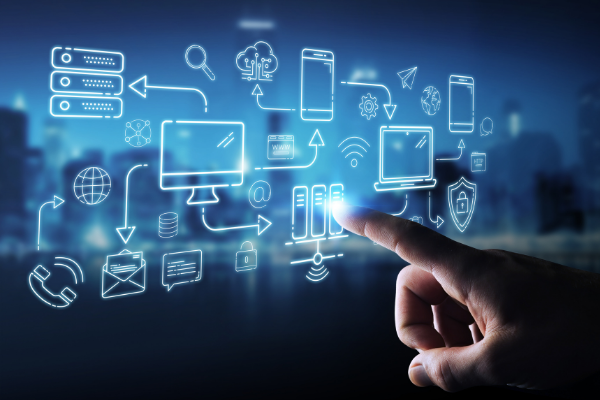 Is a Degree in Information Technology Worth It?
With a 13% employment growth rate and above-average salary, there is no doubt that information technology is a sought-after industry in which to work. If you are interested in breaking into the fast-growing technology field, it might be worthwhile to pursue a degree in information technology.
A bachelor's in Information Technology degree typically requires at least 120 credit hours of study, which could take four years to complete. But if you have any previously earned college credits, you may be able to finish your degree faster.
Want to know more about the value of the degree? Explore the reasons below why a bachelor's degree in IT is worth your investment.
Increased Marketability
A bachelor's degree in IT provides you with well-rounded knowledge in computing, networking, databases, and programming. It fosters essential skills that can benefit you for a lifetime, such as analytical reasoning, communication, leadership, and teamwork. These soft skills are critical in helping you move up the corporate ladder.
While it is possible to land a job without a degree, holding a college degree in information technology can increase your marketability and job security. According to the Bureau of Labor Statistics, most entry-level positions require at least a bachelor's level degree. Therefore, by obtaining a degree from an accredited university, you are more likely to have broader career options than those without.
Hands-on Experience
In the information technology field, having a diploma is often not enough. Employers will value you even more if you have practical experience because it indicates you are job-ready. Many universities incorporate experiential learning or internships in their program curriculum, helping students acquire hands-on experience outside of the classroom. By enrolling in an IT degree program, you have many opportunities to sharpen your technical skills through hands-on projects. 
UM-Flint's Bachelor of Science in Information Technology & Informatics degree, for example, employs a project-based learning method offering you the opportunities to investigate and resolve real-life technical problems through case studies and group projects. You will roll up your sleeves and collaborate with your peers to apply the computing technologies you learned in class to practice.
In addition, UM-Flint's College of Innovation and Technology has established partnerships with a number of industry leaders such as Consumers Energy, Verizon Wireless, Nexteer, and more. These industry partnerships can help you launch your internships and build professional relationships with potential employers.
Strong Academic Support
In addition to experiential learning opportunities, you can benefit from your university or college's academic support when enrolling in an information technology degree program. On your way to pursuing academic and career success, you will face different challenges, from meeting assignment deadlines and selecting courses to coping with stress. Having professional academic assistance plays a major part in your successful completion of the degree.
Degree-seeking students typically have access to a breadth of academic services at a university, such as advising, tutoring, and disability services. The University of Michigan-Flint, for instance, provides a dedicated academic advisor to answer your questions about the Information Technology & Informatics bachelor's degree program. You also have access to tutoring and other supplementary instruction to increase your academic achievement. Learn more about UM-Flint's Student Success Center.
High Return on Investment
A degree in information technology is worth pursuing because it prepares you for high-paying roles. According to the Bureau of Labor Statistics, the median annual salary of Computer and Information Technology occupations reached $91,250 in 2020, over 117% higher than the national average. 
In terms of the cost of a bachelor's degree in information technology, it greatly depends on the institution that you attend. Generally speaking, the cost of a degree from a public university tends to be lower than a private university. 
Information Technology is recognized by Salary.com as one of the degrees offering the best ROI when comparing tuition with income potential.
Financing Options for Your IT Degree
One of your biggest concerns in getting a degree in IT is probably affordability. The good news is that many universities and colleges offer financial aid programs to help you pay for your tuition. UM-Flint, for example, provides a breadth of options like grants, student loans, and scholarships to support your journey of pursuing a bachelor's degree in information technology.
If you are a motivated student who has outstanding academic performance, you may even qualify for a First-Year Merit Scholarship. Awards amounts vary, ranging from $1,000 a year to full tuition and mandatory fees.
Learn more about financial aid at UM-Flint.
Achieve Your Career Success with a Worthwhile IT Degree
Getting a degree in information technology is valuable because it helps pave the way for a high-paying career in a rapidly growing industry. You will gain hands-on experience and well-rounded computing knowledge that gives you the credentials to achieve career success. With adequate financial and academic support, earning a degree in IT can be an excellent choice for you!
Take your first step to make your investment worth it – learn more about the University of Michigan-Flint's Bachelor of Science in Information Technology & Informatics degree.
Logan McGrady
Logan McGrady is the marketing & digital communication manager for the Office of Marketing and Communication.