UM-Flint named Michigan Veteran Connector school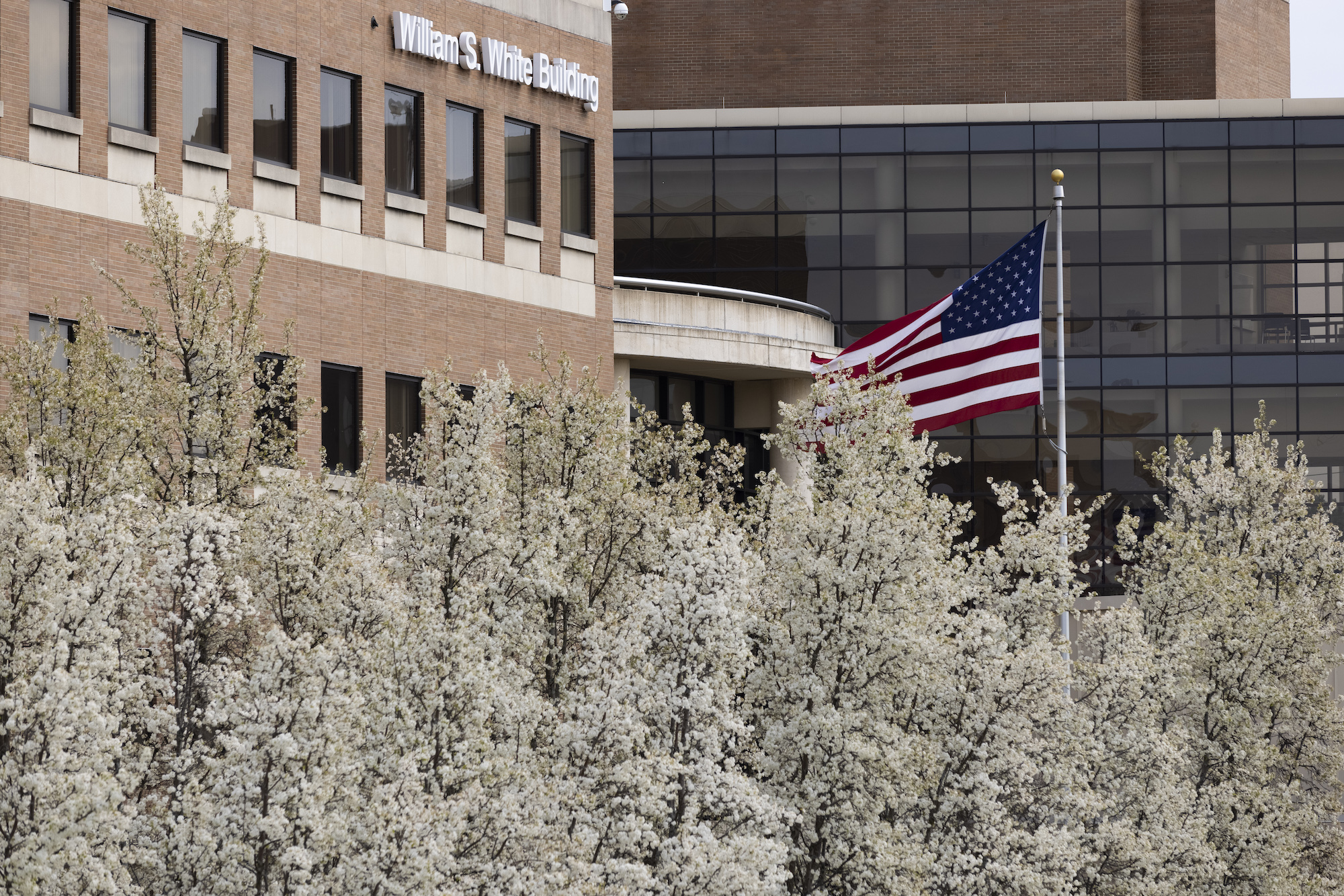 The University of Michigan-Flint has again been recognized as a top institution for student veterans.
This spring, the Michigan Veterans Affairs Agency certified UM-Flint as one of the first Michigan Veteran Connectors for the university's role in supporting military veterans. The Connector initiative "identifies and cultivates community partnerships to simultaneously broaden referral capabilities for Michigan veterans and connect them to the best possible resources," according to the Michigan V.A. UM-Flint is one of eight Michigan colleges and universities to earn this designation. 
"The Student Veterans Resource Center (SVRC) is honored and proud to be part of this exceptional initiative to support our student veterans, military service members, and their families," said Helen Budd, SVRC program manager. "Years ago, we pledged to support our military-connected population with dedicated space and staff members that are passionate about the success of our students. We endeavor to continue this tradition into the future."
The initiative is part of the Substance Abuse and Mental Health Services Administration's Governor's Challenge, which aims to reduce and prevent suicide and self-harm in service members, veterans, and their families.
UM-Flint includes key questions on applications to identify service members, veterans, and family members, Budd said. That allows the Student Veterans Resource Center to reach out to military-connected students regarding VA education benefits, processes for a smooth transition to the university, and dissemination of important resources and events on campus and in the community.
The "Veteran" indicator on a student's record also allows academic advisors and faculty to immediately notify the Student Veterans Resource Center staff of any issues that are affecting the student's ability to be successful academically and any indications that a student may need additional non-academic assistance and support.
"The Student Veterans Resource Center maintains excellent relationships with the Genesee County Veterans Service Office in Flint and several community partners that share our purpose in supporting our military-connected students," Budd said.
Kelly Wahlers Parrott, a Health Care Administration major and student veteran, said she's felt welcome and supported at UM-Flint since her first day. As a student with disabilities, Parrott said her advisors, professors, and staff members in Disability and Accessibility Services and the Student Veterans Resource Center have given her kindness and encouragement, along with the support she needs to succeed in the classroom. 
"I have also been able to gain experience in leadership roles through being a mentor in the Success Mentorship Program, as well as being a senator in Student Government," she said. "I have been presented opportunities to attend online conferences and webinars within my degree concentration at the encouragement of my professors and advisors that have allowed me to not only gain knowledge and experience but also make connections that will help me further myself as a student and my career goals."
UM-Flint has been named a top school for veterans several times. The Military Times 2021 "Best for Vets: Colleges" list ranked UM-Flint 41 out of more than 360 universities and colleges. U.S. Veterans Magazine recognized the university as a Top Veteran-Friendly School. UM-Flint had had a gold-level ranking as a veteran-friendly institution with the Military Veterans Affairs Agency since 2015.
The SVRC provides academic support to UM-Flint student veterans, offers help using GI Bill benefits, and provides a community of fellow student veterans.
Lindsay Knake
Lindsay Knake is the Communications Coordinator for the UM-Flint Division of Student Affairs. Contact her with any questions, comments, or ideas about the DSA newsletter, social media, events, and communications.