1,001 Students Named to Winter 2022 Dean's List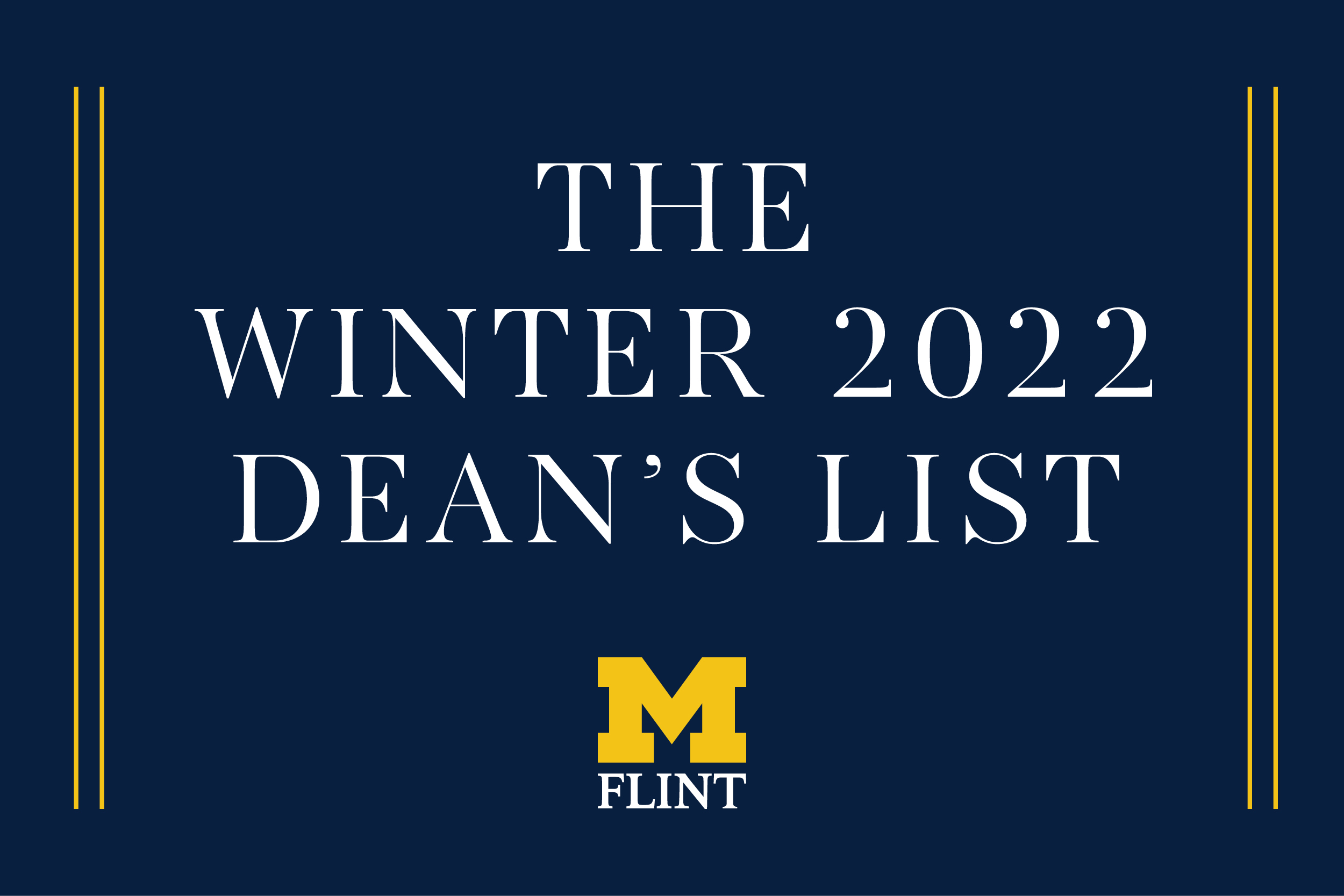 More than 1000 students have been named to the University of Michigan-Flint Dean's List for the Winter 2022 semester.
A full-time student must earn a 3.5 grade point average with 12 or more graded hours to achieve this honor and be placed on the dean's list for their school or college. In computing averages, only courses taken at the University of Michigan-Flint are included, and only complete terms or semesters are counted
UM-Flint students have exhibited remarkable resilience and dedication in achieving so highly despite the pandemic challenges that continued in the past academic year. Congratulations to the 1,001 students who earned this outstanding academic honor.
Logan McGrady
Logan McGrady is the marketing & digital communication manager for the Office of Marketing and Communication.