Flint community leaders forged through Leadership Scholarship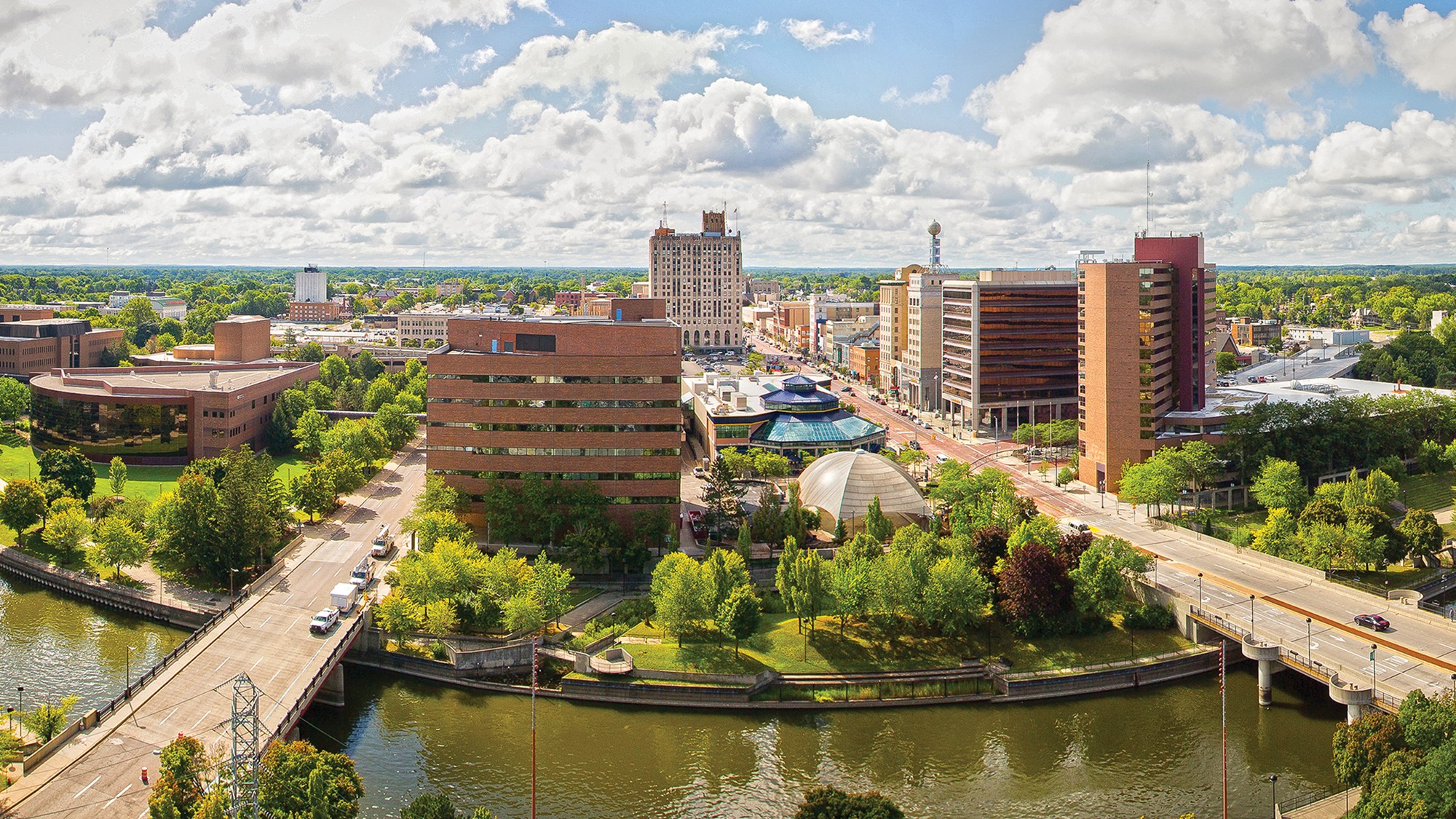 Kyle McCree, community affairs area manager for Consumers Energy, aspires to grow as a leader, both personally and professionally. Last year, his aspirations received a big boost, courtesy of the University of Michigan-Flint (UM-Flint).
McCree was one of two recipients of UM-Flint's inaugural Greater Flint Community Leadership Scholarship created in 2018 to support the economic growth of the Genesee County region by recognizing, rewarding and cultivating the next generation of leadership talent.
This master's-level scholarship covers the costs of up to two consecutive, full-time academic years of tuition and mandatory fees for eligible applicants who reside in and are employed by an organization with a physical location in Genesee County.
McCree said the funding support has played an important role in his studies and professional development.
"It has been a blessing to receive this scholarship," said McCree, who is working toward his master of business administration (MBA) degree, with a concentration in organizational leadership. "It encouraged me to pursue my MBA and to complete it at a faster rate."
McCree hopes to complete his studies in the summer of 2020. He indicated, however, that the degree program has already helped him hone his marketing and leadership skills.
"My education and degree will help me progress in my career because I will be able to take on more opportunities within the company and the community."
UM-Flint is currently accepting applications for its 2019 Community Leadership Scholarship. Applicants must be pursuing a master's degree at UM-Flint and be nominated by their supervisor or someone in higher administration at their place of employment. The number of Greater Flint Community Leadership Scholarships offered each year is contingent on the number of qualified applicants and available funding.
McCree believes that the scholarship opportunity is a valuable resource for the region.
"For someone who is a leader and wants to grow as a leader, this scholarship is a great opportunity to do that," McCree explained.
The deadline to apply for the 2019 Greater Flint Community Leadership Scholarship is June 1, 2019. For more information, visit umflint.edu/financialaid.
Contact University Communications & Marketing with comments, questions, or story ideas.