We Salute You (UM-Flint Veterans Day Photo Gallery)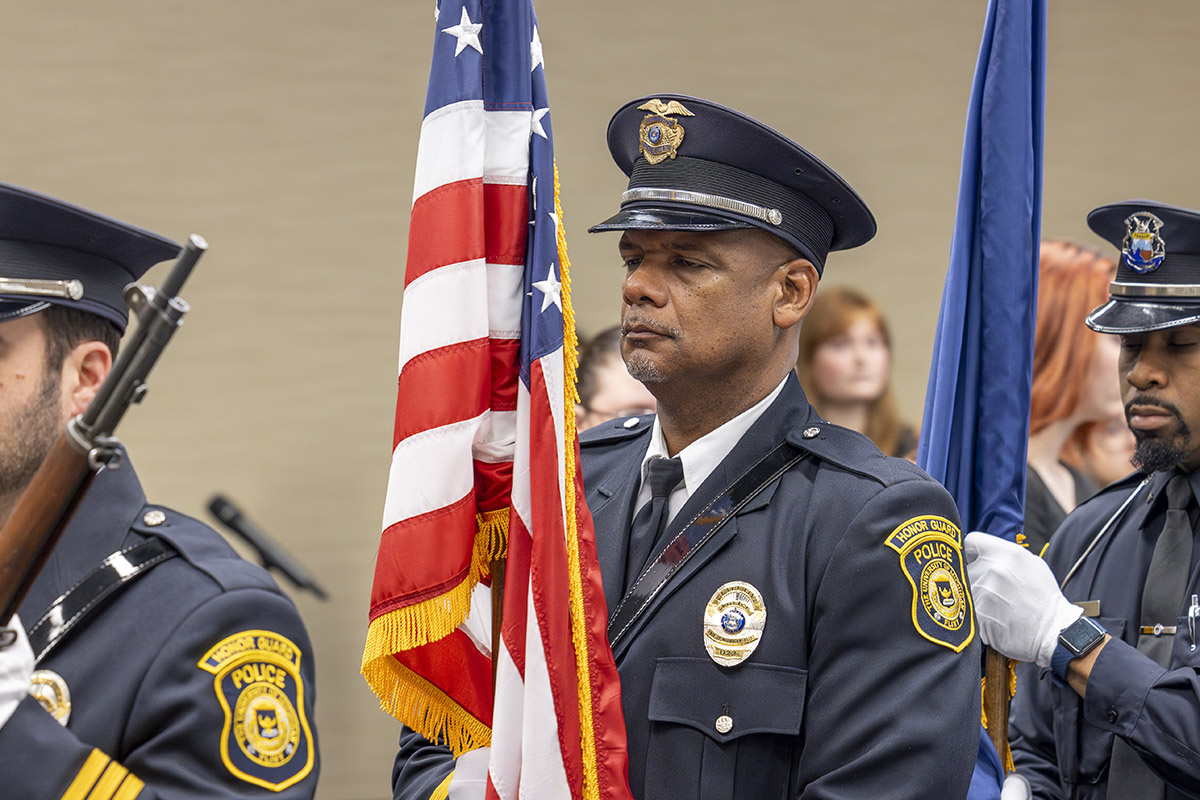 UM-Flint honored the lives and legacies of U.S. service members at its 23rd annual Veterans Day Remembrance ceremony, Nov. 10, as the campus community recognized the achievements and sacrifices of our nation's veterans. Following a breakfast in the Harding Mott University Center Michigan Rooms, a ceremony was keynoted by retired Michigan National Guard Brig. Gen. Michael McDaniel. Another hallmark of the ceremony was the POW/MIA remembrance table, which served as a reminder that not all of our veterans come back home. Later in the day, retired Navy SEAL Master Chief Stephen Drum spoke in the UCEN KIVA. Drum served in the Navy from 1992-2019, training thousands of elite soldiers and serving in combat operations in Iraq and Afghanistan.
Logan McGrady
Logan McGrady is the marketing & digital communication manager for the Office of Marketing and Communication.