UM-Flint professor explains the Celtic origins of Halloween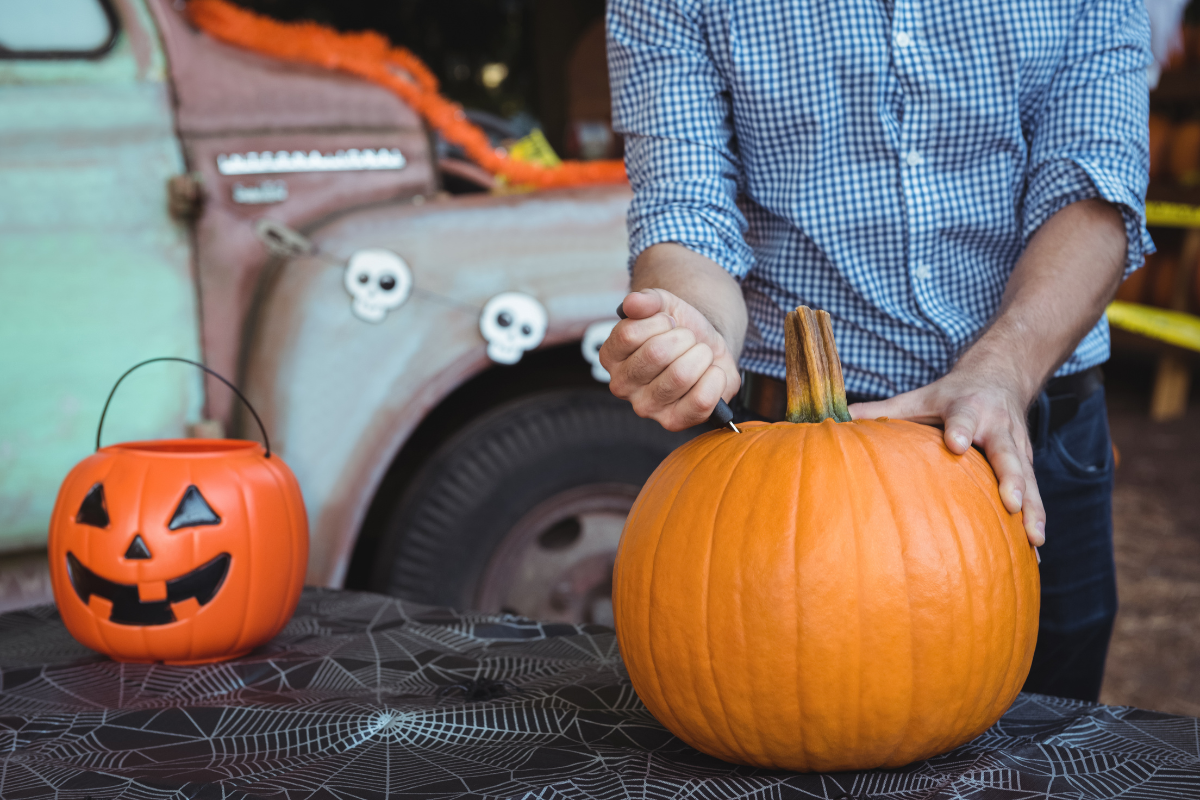 So you've set up the 12-foot skeleton in your front yard, spent a whole paycheck on candy for the neighborhood kids, and dusted off your Dracula cape. But did you know that Halloween traditions like carving pumpkins, wearing costumes and sharing ghost stories stem from Celtic traditions and customs? A group of UM-Flint students will travel to Dublin, Ireland next spring to learn more about the culture and history of the holiday, plus much more through the Wyatt Exploration Program.
The program is dedicated to global engagement and experiential learning. Named in honor of Dorothea Wyatt, one of UM-Flint's founding faculty members in 1956, the program's trips are funded through an endowment established by the university after her death in 2007.
UM-Flint history professor John Ellis, along with a cohort of UM-Flint students, will visit Dublin next spring and immerse themselves in the history and culture of the city. A previous Wyatt Exploration Program trip took place in Berlin, Germany last summer. Most trip expenses are covered by the endowment fund and selected students only need to pay for their passports. 
Ellis first visited Ireland in the mid-'90s while he was a Fulbright scholar studying at the University of Wales and has made several return trips for both research and his own enjoyment. Ellis explained that trips abroad like those offered by the Wyatt Exploration Program benefit students.
"I think it's important for students to experience a culture that is different from their own," said Ellis. "Travel expands our horizons and improves our quality of life and mind."
Back at home, Ellis recently spoke at the Whaley House Historic Museum and lectured about Celtic history, specifically Samhain, the ancient name for Halloween. As one of the four Celtic fire festivals, Samhain featured hilltop bonfires which were believed to protect against wandering spirits. Once the fires went out, people rushed home to avoid a spectral pig-like creature known as the Cutty Black Sow.
"Ancient Celts believed the barrier between the supernatural world became thin on Samhain, which allowed creatures to cross over into the normal world," said Ellis. "It lends itself to the idea that Halloween is a time where the world of the supernatural is unleashed."
Ellis added that several of the Halloween traditions observed today are derived from Irish, Scottish and Welsh customs. In fact, pumpkin carving as we know it today evolved from another Celtic tradition.
"Turnips would often be carved in the form of human faces or skulls and used as a lantern to protect against the Otherworldly creatures of the night."
According to Ellis, the Celts believed fairies were let loose on Halloween night. "These weren't the cute little winged fairies we associate with children's tales," said Ellis. "The fairies were described as being powerful, chaotic and dangerous spirits who ruled the Celtic Otherworld."
Ellis also noted that traditional trick-or-treating originated from "souling," in which young men visited homes asking for "soul cakes" in exchange for prayers for the deceased. Some would dress up as "guisers," or someone wearing a costume. "Halloween was also a night of mischief, where the normal rules governing society were thought to break down."
Justin Wetenhall, a 2016 history graduate and current Whaley Historic House Museum executive director, said he was excited to invite a UM-Flint faculty member to speak at the museum.
"Dr. Ellis was one of my favorite professors and being able to work within this community gives me a sense of pride, nostalgia and belonging."
Madeline Campbell
Madeline Campbell is the communications specialist for the College of Arts & Sciences. She can be reached at mciak@umich.edu.