How UM-Flint helped Annette Courtier complete her degree after 35 years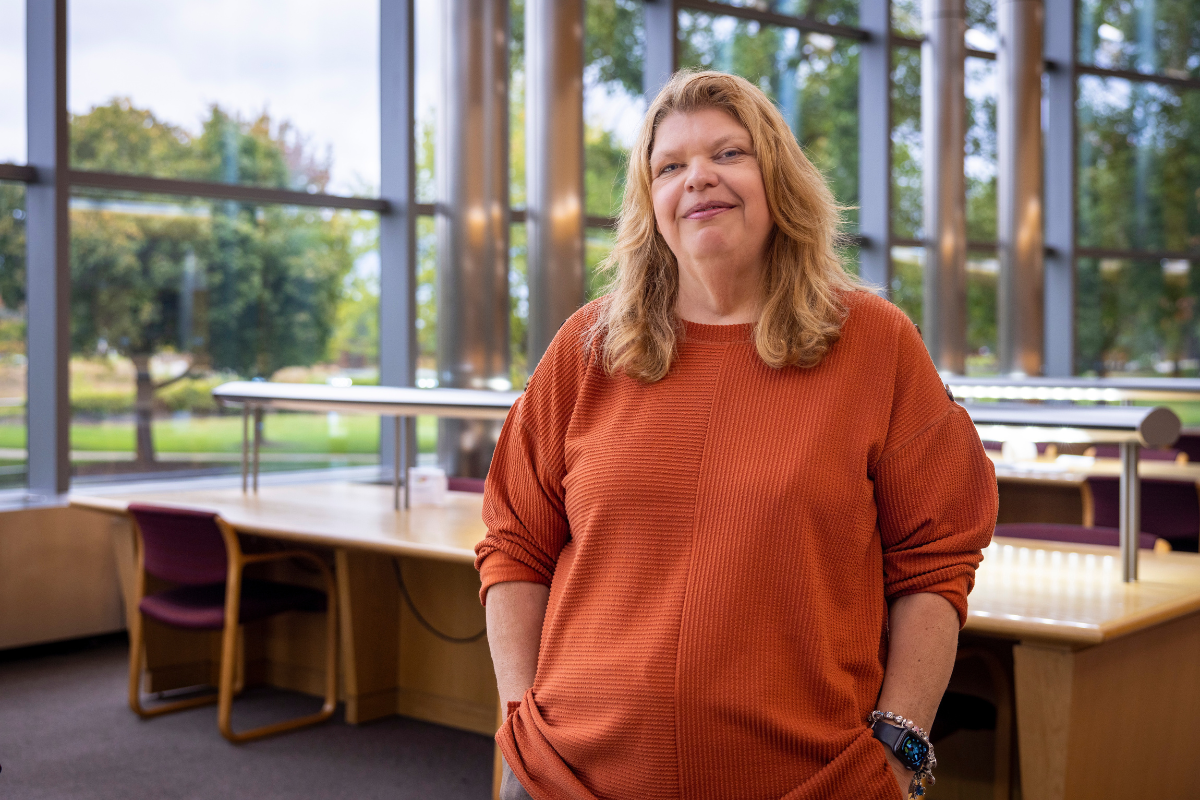 "I'll tell anyone that the University of Michigan-Flint and the brain tumor actually saved my life," said Annette Courtier.
Her college experience looks a bit different than that of most students. Instead of four or five years, it took Courtier 35 years to complete a bachelor's degree. Along with worrying about assignments and exams, she coped with the death of her sister and a brain tumor that required surgery. Despite such adversity, Courtier graduated from UM-Flint's Accelerated Online Degree Completion programs in August, achieving a decades-long goal with the help of the program's innovative format and support.
And thanks to the AODC programs, this last leg of her educational journey only took her a year to complete.
From Tragedy to Catalyst
Courtier was attending college in 2019 when her sister was diagnosed with stage four cancer. The devastating news led to another stopout in her educational career.
"I couldn't be a full-time employee, a full-time caregiver and a full-time student all at the same time, so I dropped out yet again," she said. "My sister was the closest person to me, my other half. We had her for seven months after the diagnosis and her death took me to a very dark place. I was deeply depressed."
Courtier knew she needed to find something productive to focus on following her sister's passing. In 2022, she saw an advertisement for UM-Flint's AODC programs, which seemed to be a perfect fit. The programs are built for working professionals with existing college credits and offer totally online, asynchronous coursework, meaning the classes fit into a busy adult's hectic schedule.
Soon after learning about AODC, she contacted academic advisor Stephanie Martiny to start the application process and to transfer her existing credits into the program. "I told Stephanie that I need to be done by the end of summer 2023," Courtier said. "Exactly 35 years after I left high school, I'd be done with college. That felt like a nice round number. Thanks to Stephanie, the onboarding process couldn't have been simpler."
With her credits transferred and schedule set, Courtier began her online studies in September 2022. It wouldn't all be smooth sailing from there, however.
Persisting Through a Brain Tumor
Courtier underwent a CT scan due to an ear infection the same week she began her AODC studies. The test uncovered a brain tumor, which the neurologist believed had been growing for at least five years. Despite this earth-shattering diagnosis, Courtier was undaunted, returning to work four days after a successful surgery performed at the Henry Ford Hermelin Brain Tumor Center and persisting in her coursework. 
"Brain surgery, full-time work, full-time school, losing a hundred pounds in six months – it's been quite a year," she said. "I'm a completely different person than when I started the program."
While Courtier was overcoming immense challenges in her personal life, she also found vital support and learning in her AODC classes.
Instructors That Truly Care
The most challenging course in Courtier's AODC studies was also the most transformational: Introduction to Data Visualization.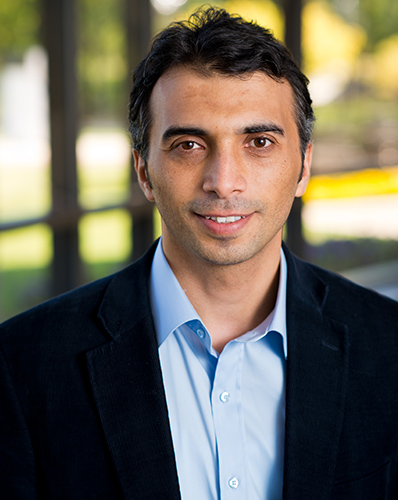 Taught by Halil Bisgin, associate professor of computer science, data visualization was a topic that proved overwhelming – at least initially – for Courtier. The adult learner contacted Bisgin on a Sunday afternoon for help and the professor immediately set up a phone call with his student. The pair eventually figured out her confusion, and Bisgin let Courtier know that he needed to get back in his car and continue driving.
"Who is going to do that these days, literally to stop driving and help a student?" Courtier asked. "He did, and I really appreciated that. That course was my favorite – because the instructor was amazing – but also because it truly challenged me. The sense of accomplishment I got from learning the material and being vulnerable by asking for help was very meaningful."
After Everything, What's Next?
While Courtier is applying to new jobs that utilize her degree and newly acquired skills, what is most important to her is the achievement of a lifelong goal, one realized through years of starts and stops and during the course of loss, medical issues and mental health struggles.
Having earned a certificate in digital communication as part of her degree, Courtier is also building a website and Facebook support group for patients living in Michigan with pituitary tumors and disorders. She said that three-fifths of individuals who have the same tumor she underwent surgery to remove are unaware they have the condition, so building visibility is a top priority.
A priority that comes with struggles of its own for the U-M graduate and fan.
"The colors for pituitary tumor awareness are gray and red – there's no way I'm using those colors for a Michigan-based group," Courtier said with a laugh.
UM-Flint's AODC programs offer six start dates throughout the year. More information can be found online.
Logan McGrady
Logan McGrady is the marketing & digital communication manager for the Office of Marketing and Communication.