UM-Flint radiation therapy alum found dream job, gives back by mentoring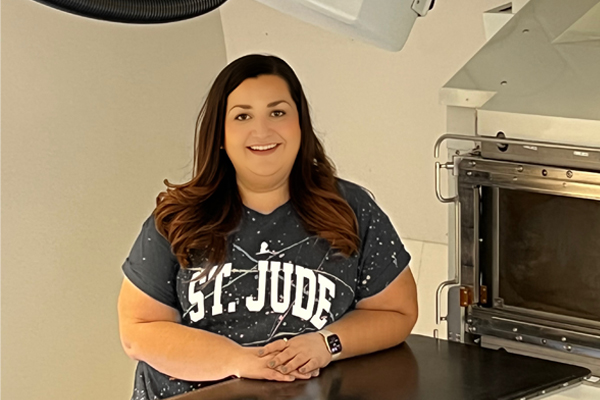 Laura Jolovic knew she wanted a career in health care that would allow her to form close relationships with her patients. It would simply be a matter of finding the perfect fit. As it turns out, radiation therapy, which provides a unique mix of technology and hands-on patient care, couldn't have been better tailored for the 2015 University of Michigan-Flint graduate.
After earning her degree from the College of Health Sciences bachelor's program, Jolovic found her "dream job" as a radiation therapist for the St. Jude Children's Research Hospital in Memphis, Tennessee. There, she treats children with cancer while also providing comfort and conversation to families going through unspeakable hardship.
The Flint native credits UM-Flint with preparing her for a fulfilling career. Recently, things came full circle as Jolovic hosted several current UM-Flint radiation therapy majors on-site as part of an observational career visit.
"It was such an honor to introduce the next generation of radiation therapists to the field of pediatric radiation oncology," Jolovic said. "I can't imagine doing any other job, and it was a joy to share my enthusiasm with them."
Julie Hollenbeck, radiation therapy program director, and students Braxton Pifer and Kimberly Wyman recently spent two days with Jolovic, observing treatments, reviewing the hospital's equipment and getting career advice.
UM-Flint radiation therapy students complete extensive clinicals in a variety of settings. While they see some pediatric patients in rotations at Michigan Medicine, Hollenbeck was excited about the opportunity to afford students a deep dive into the treatment of pediatric patients.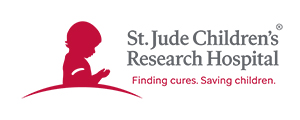 St. Jude annually treats more than 7,500 children suffering from childhood cancer and other life-threatening diseases. More than 75% of St. Jude's funding comes from public contributions through which families never receive a bill for treatment, travel, housing or food. St. Jude is one of a small number of hospitals in the country that focus exclusively on cancer care for children.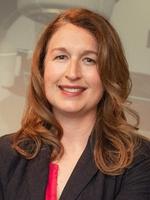 "It is really inspiring to be at St. Jude," Hollenbeck said. "Working with kids with cancer is really hard but so rewarding and gives you so much gratitude. The radiation therapists there give so much emotional support to these kids when they need it the most."
Pifer, a senior from Swartz Creek, said that the experience was just one of many in the program that has prepared her to be a great radiation therapist when she graduates.
"I am a hands-on learner and being able to connect things from the book to real life is so helpful," she said. "We get a lot of great opportunities and experiences in this program. I feel like I will be very prepared to go into the field after graduation."
This was the first year that Hollenbeck offered the "roadshow" opportunity to all radiation therapy seniors and she hopes to continue doing so in the future.
"There is a growing need right now for radiation therapists," she said. "It is so important for students to make connections with people working in the field. A student may not think that they could ever work at a facility like St. Jude, so I want them to see that our alumni are thriving in the field and that many opportunities are available to them."
UM-Flint's program is one of just three radiation therapy bachelor's degree programs in the state. Students receive cutting-edge training with the innovative Virtual Environment Radiotherapy Trainer, aka VERT, which creates a 3D virtual radiation treatment room where they can see inside a patient's body and practice their skills. The program's smaller cohorts also allow for one-on-one instruction.
Graduates are well prepared to enter the in-demand field, which, according to the Bureau of Labor Statistics, provides a median salary of $82,790 annually.
But most importantly, according to Jolovic, the field can be incredibly rewarding.
"You hear from patients that they felt comfortable with you and could talk to you, and that outweighs any of the difficult times, frustrations or sadness you can face in this career," she said. "To be able to be there for someone at their lowest point is extremely fulfilling."
Martha Pennington
Martha Pennington is the communications specialist for the College of Health Sciences. She can be reached at mkpennin@umich.edu.