UM-Flint to host communitywide Touch-A-Truck event, Sept. 23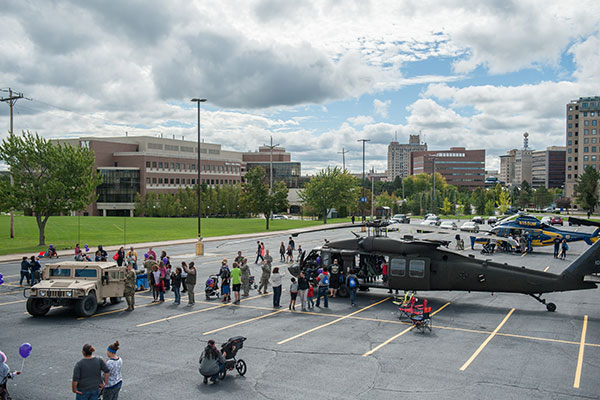 Once a year, the University of Michigan-Flint's Department of Public Safety transforms a portion of the downtown campus into a haven of exploration and excitement for children and families with the Touch-A-Truck event. This year will be no exception when the 10th annual happens, 11 a.m. to 3 p.m., Sept. 23, in the William S. White Building parking lot at the corner of Fifth Avenue and Saginaw Street.
The event, which provides a day for police cars, fire trucks, and various utility vehicles to come to life, invites kids of all ages to explore vehicles and law enforcement in a safe, community-centric venue. It is free and open to the public.
"The genesis for the original event, and it continues to be what motivates us to host the event annually, is that we recognize that the cornerstone of effective policing is positive relationships with our community and to be able to build upon those," said Ray Hall, director of UM-Flint's DPS. "Hosting this event allows local law enforcement, first responders and other great partners to have those organic interactions between community members and ourselves and to be seen by the community in a different light in that we are there to support them, earn their trust and build positive relationships."
Several local agencies will be present, including DPS, the Flint Police Department, the Genesee County Sheriff's Department, Michigan State Police, and officers from Grand Blanc Township, the City of Grand Blanc, the Davison Police Department and more.
"Every organization that gets involved does so because the benefits of the day last long beyond the time we're together showing off our vehicles and talking about our jobs and how we are there for them, the members of our community," Hall said. "And, of course, there's the fun of watching children and adults light up with smiles when they sit in a vehicle and turn on the sirens and lights for themselves. For some, it could even spark a career in the field."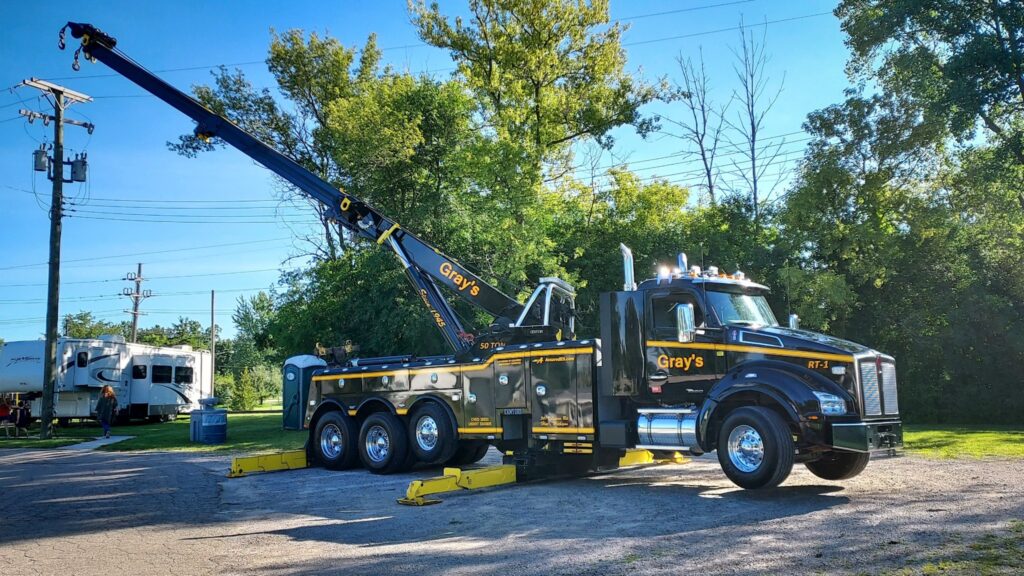 But the spark Hall mentioned isn't limited to just the areas of police, fire or rescue as vehicles from various other entities will also be hand, courtesy of the work put in by Cathy George, events manager at the Flint and Genesee Chamber, and her colleagues.
"Everyone here is excited about helping to make that day really special for our community," said George. "We contacted a variety of our members who have relevant equipment to showcase and show off at this unique event and share with everyone who they are, what they have and what they do. We hope our involvement will only add to the day's excitement."
Included among that group of civic-minded businesses taking part and showcasing their vehicles will be: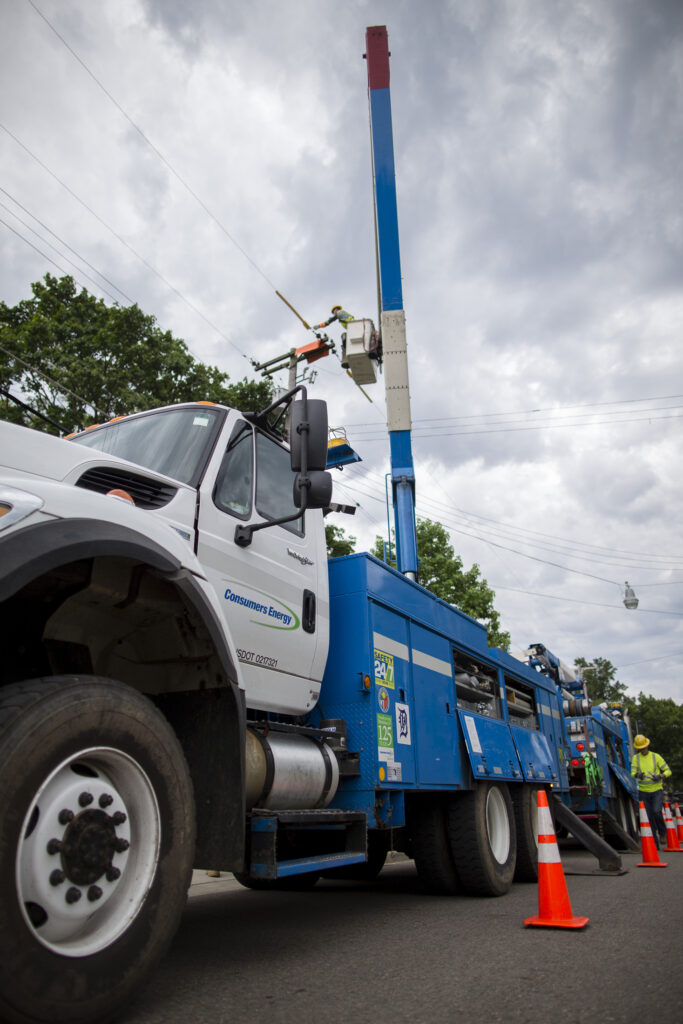 Alta Equipment Company
Chet's Auto Sales (Race car)
Complete Towing
Consumers Energy (bucket truck)
Curbco
Gray's Towing
Genesee County Land Bank (Garbage truck)
Genesee County Road Commission (Grader, front loader, plow truck)
Ken's Redi Mix (Cement mixer)
Mass Transportation Authority (Busses and trolley)
Ready to Roll Trucking (Semitrailer)
Waste Management
"This event is all about community, and benefits those putting it on as much as those in attendance," Hall said. "It gives officers, firefighters, and ambulance drivers a chance to meet and greet community members casually and remind everyone that we're in this together and that there's nothing we can't overcome. It's about giving back and building that unity between all parties involved. The cornerstone of effective policing requires community support, and this is a great way to help establish that."
The event's highlight will be the arrival and landing of a Michigan Medicine Survival Flight helicopter. Survival Flight, the critical care transport program of Michigan Medicine, provides rapid and safe transport of critically ill and injured patients of any age group. Its team of experienced flight nurses are dually licensed as paramedics and are nationally known for their skills and expertise. Survival Flight EC-155 helicopters fly at an average speed of 175 miles per hour and can carry a patient, medical crew and a full complement of advanced life support equipment.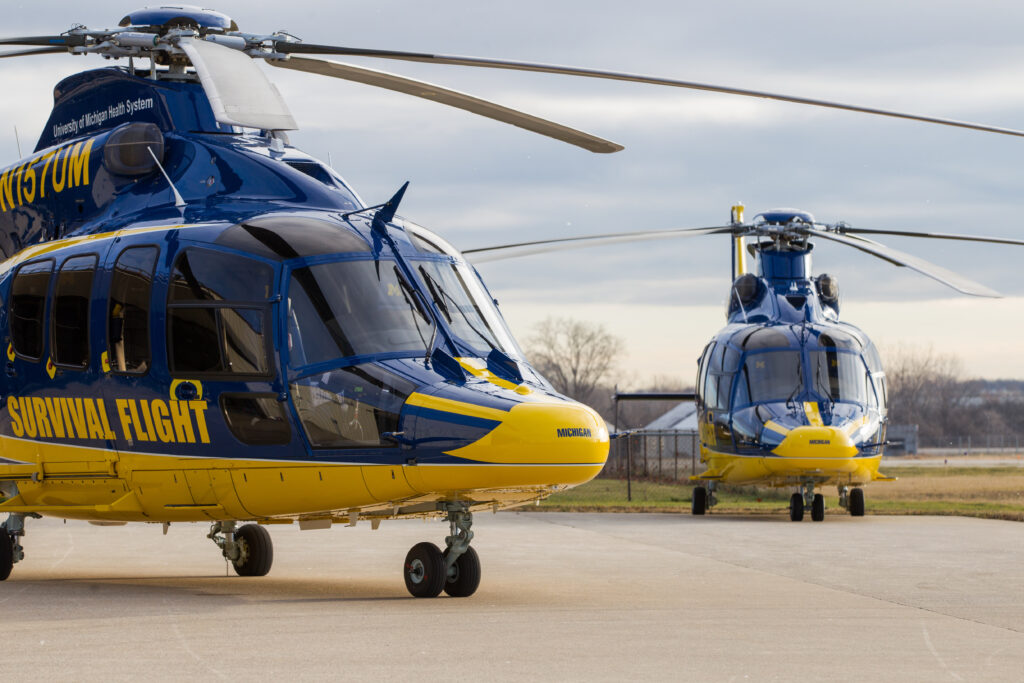 In addition to a bevy of vehicles, Touch-A-Truck provides hot dogs, bounce houses, face painting, music and other activities at no cost to attendees.
"In addition to the many agencies and businesses coming together to make this event a reality, I'd be remiss if I didn't acknowledge our many UM-Flint student volunteers that assist throughout the day as well," said Hall. "From helping with the attractions and food to offering a warm welcome to the university, they are instrumental in the day's yearly success."
For additional information or to volunteer, contact UM-Flint DPS at (810) 762-3330.
Robb King
Robb King is the director of marketing and communications at UM-Flint. He can be reached at rwking@umich.edu.