From bad beats to good eats: How UM-Flint alum Jeron Dotson co-created The Poké Bowl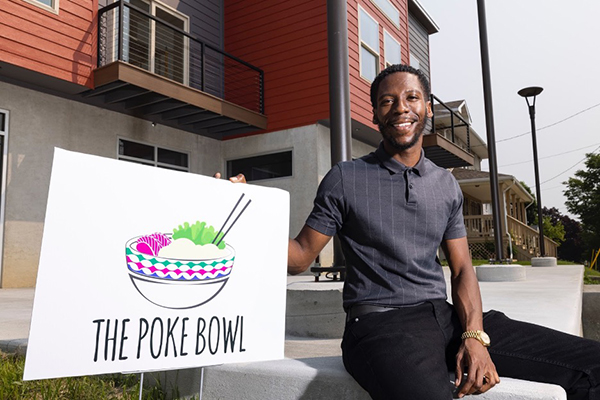 Traveling from Vehicle City to Venice Beach – and back again – is a lot of miles to log, 4,500 to be exact, but for Jeron Dotson and his brother, Justin Bush, the trip provided the spark for an entrepreneurial dream that has become reality.
Dotson, a 2020 University of Michigan-Flint graduate with a bachelor's degree in international business, and Bush, flew to California in 2017 to shoot a music video as Bush set his sights on becoming a rap star. The brothers believed the trip to the West Coast would be life changing. And it was, just not the way they had originally thought.
Rather than breaking into the music business, the pair took the first steps on a six-year journey that recently concluded with the opening of their new eatery, The Poké (pronounced POH-kay) Bowl, 1214 University Avenue, Flint. And Dotson credits the downtown Flint campus for helping to get their professional careers cooking.
In Hawaiian culinary traditions, "poké" literally means to cut something. The chef will slice marinated, normally uncooked seafood and mix it with chunks of veggies. Drizzled on top is a savory umami or soybean paste-based sauce.
While the music video never actually came to fruition, a last-minute dinner trip at a hole-in-the-wall poké restaurant would prompt the brothers to return home and become business owners.
"I remember it like it was yesterday. It was our last day In Venice Beach and we searched for 'freshest seafood near me,' on Google," said Dotson. "We ended up in this little shady looking corner restaurant, which maybe sat 10 to 15 people and I ordered a salmon bowl with brown rice. I was thinking, 'Wow, this is crazy good. Why haven't I heard about this?'And the people who worked there were telling us, 'It's good, but there's poké everywhere.' I'm told them, 'Nah man, we're from Flint. There's nothing like this there.'"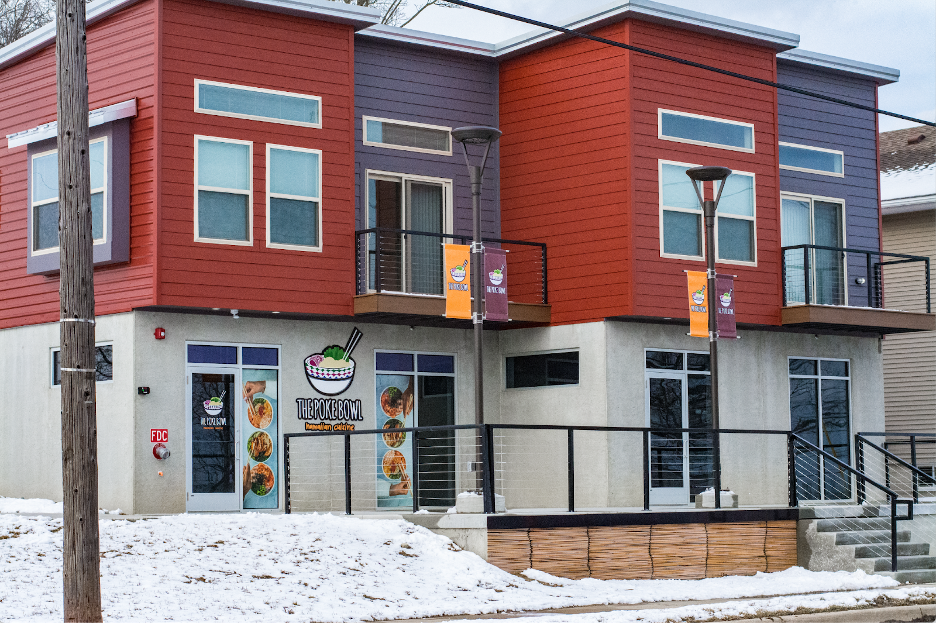 Fast forward six years, and there is "something like that" in Flint, courtesy of Dotson and Bush. They founded The Poké Bowl, which provides a menu full of Hawaiian and Japanese-inspired cuisine via fresh never frozen bowls to the Flint and surrounding communities.
Community and University Support
The Poké Bowl got its support from community competitions and organizations. The brothers in business won a Flint SOUP competition and started building a relationship with Habitat for Humanity. This helped them secure a new work-living space and ultimately enabled them to break ground on the restaurant in April 2019.
Dotson also credits their success to the expertise and assistance received from Nic Custer, assistant program manager at UM-Flint's Innovation Incubator. Custer helped show the brothers the ropes of owning a business, taking what was then the dream and idea behind The Poké Bowl to the next level. 
"Nic is the one that started showing us the first steps of having a legitimate business," Dotson said. "It was learning about how to present it in a way that was less of a side hustle to what the banks and lenders would see as a viable opportunity. We were learning by doing (how to do that by becoming involved in) business competitions and selling the idea of poké, but it wasn't until we started working with the Office of Economic Development and Michigan Small Business Development Center Academy that we were able to build actual substance between our image and what we believed our potential profit margins would look like."
Dotson believes his UM-Flint network has been pivotal to the fruition of The Poké Bowl.
"I appreciate the support system from UM-Flint, the School of Management, and Flint in general because without them, The Poké Bowl wouldn't exist," he said. "I look forward to coming back (to the university) and talking to other students, sharing my experiences  and helping them in any way that I can."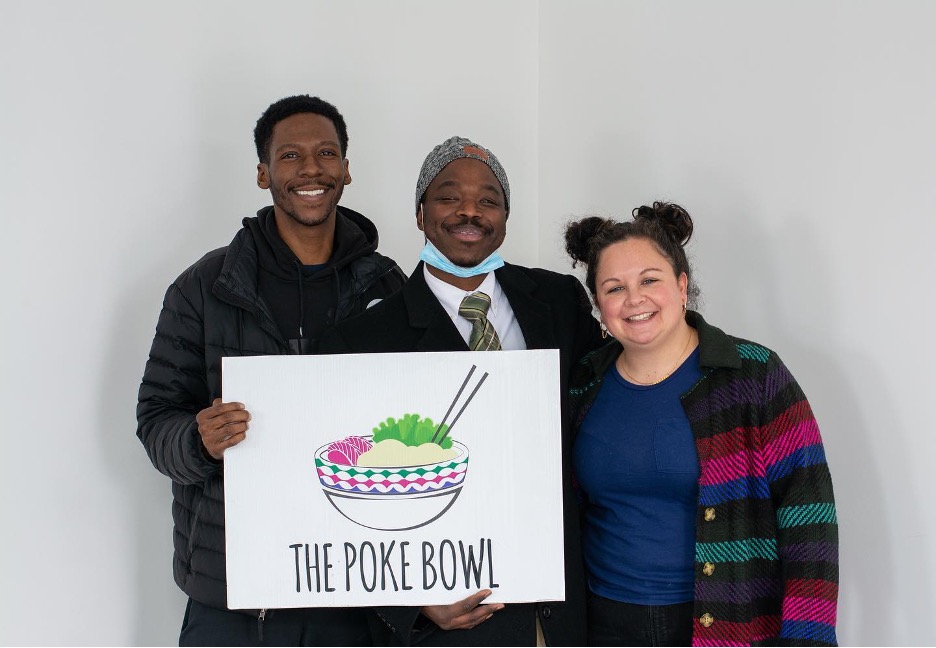 A Major Connection
It's only fitting that someone like Dotson, who also minored in Mandarin Chinese, would be involved with a culturally based business. 
"Somehow, I ended up selling Asian food after having a minor in Chinese," Dotson said with a laugh. "My major plays a huge part in how all of our ingredients are not what you would typically find in American foods, but more commonly Asian foods. I didn't plan for it, but The Poke Bowl brings an international culture right here."
While the trip Dotson and Bush to California may not have gone as planned, the result has been a victory for both the brothers and the downtown Flint community.
"The whole restaurant and the whole brand happened because of Flint," Dotson said. "Flint has shown that it can rise up. Our restaurant is supposed to be here. Everything that this area has, from UM-Flint to the The Poké Bowl is exactly what this city needs at this time. People need to realize and understand that whatever it is they're looking for, they can find it right, where they're at, in Flint."
Katelyn Stuck
Katelyn is a UM-Flint alum and writer with Stamps School of Art & Design.