UM-Flint unveils trailblazing cannabis-centric course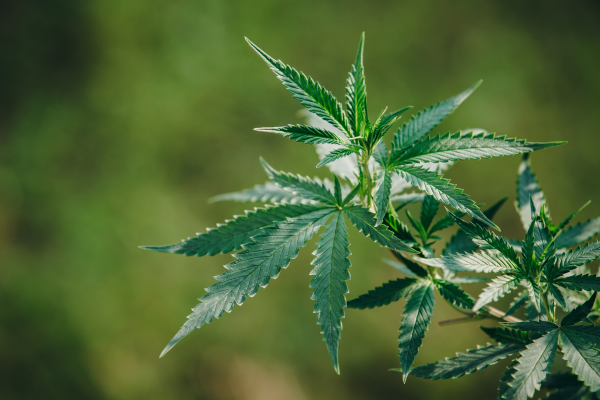 Students in one new University of Michigan-Flint course are hoping for "high" marks this fall as they delve into the past, present and future of one of the country's newest cash crops.
The course, titled "The History and Culture of Cannabis," examines cannabis' deep roots in global history, the traditions of its use and its impact on societies and cultures. This is the first time a course about cannabis will have been taught at UM-Flint.
John Ellis, professor of history and the course's instructor, said that despite its growing social acceptance and economic value, cannabis and its use remain poorly understood and many myths persist. It's those fallacies that he wants to help dispel while shifting people's attitudes.
"I think people first began to reconsider the value of cannabis as its medical and therapeutic use became more widely recognized and accepted," said Elllis. "Once medical cannabis was legalized and its use became more widespread, it became increasingly clear that the old myths regarding the personal and social dangers of cannabis were largely false and that continued prohibition was untenable."
Ellis added that a broad range of students could benefit from taking his course.
"Students in the humanities, social sciences, health sciences and public policy will all benefit from a better understanding of cannabis' long history, its varying relationships with human societies around the world, and its prohibition and recent rehabilitation in the West."
The course satisfies the global studies requirement for general education as well as the requirements for a 200-level course in the history major and minor.
Topics explored in the class include the origins and global spread of cannabis, its role in modern imperialism, and its outlawing and eventual legalization. In addition, Ellis and students are exploring cannabis use and traditions amongst such groups as prehistoric nomads, sadhu and Sufi mystics, the African Ben-Riamba people, Greek and African American musicians and Rastafarians.
Ellis said there are multiple factors that led to the creation of the course, including his own academic interests, plus the transformation in attitudes towards cannabis in the United States and Europe.
"After a long period of demonization, cannabis use has shed much of its stigma and has become more tolerated, if not celebrated in Western society," Ellis said.
Another factor is the growing trend of cannabis legalization. Medical cannabis is now legal in 38 and recreational cannabis in 23 states, including Michigan, according to the National Conference of State Legislatures. The cannabis industry generated more than $2 billion in 2022 and employs in excess of 35,000 people, according to the Michigan Cannabis Industry Association.
"The History and Culture of Cannabis" joins a number of other courses at UM-Flint that investigate aspects of society often overlooked by academia, including "The Birth of Baseball," "Michigan History," and "Magic and Witchcraft in Western Civilization" – all of which count as credits toward a major or minor in history.
For more information on studying history at UM-Flint, visit the program's webpage.
Madeline Campbell
Madeline Campbell is the communications specialist for the College of Arts & Sciences. She can be reached at mciak@umich.edu.