Genesee Early College unveils new space on UM-Flint campus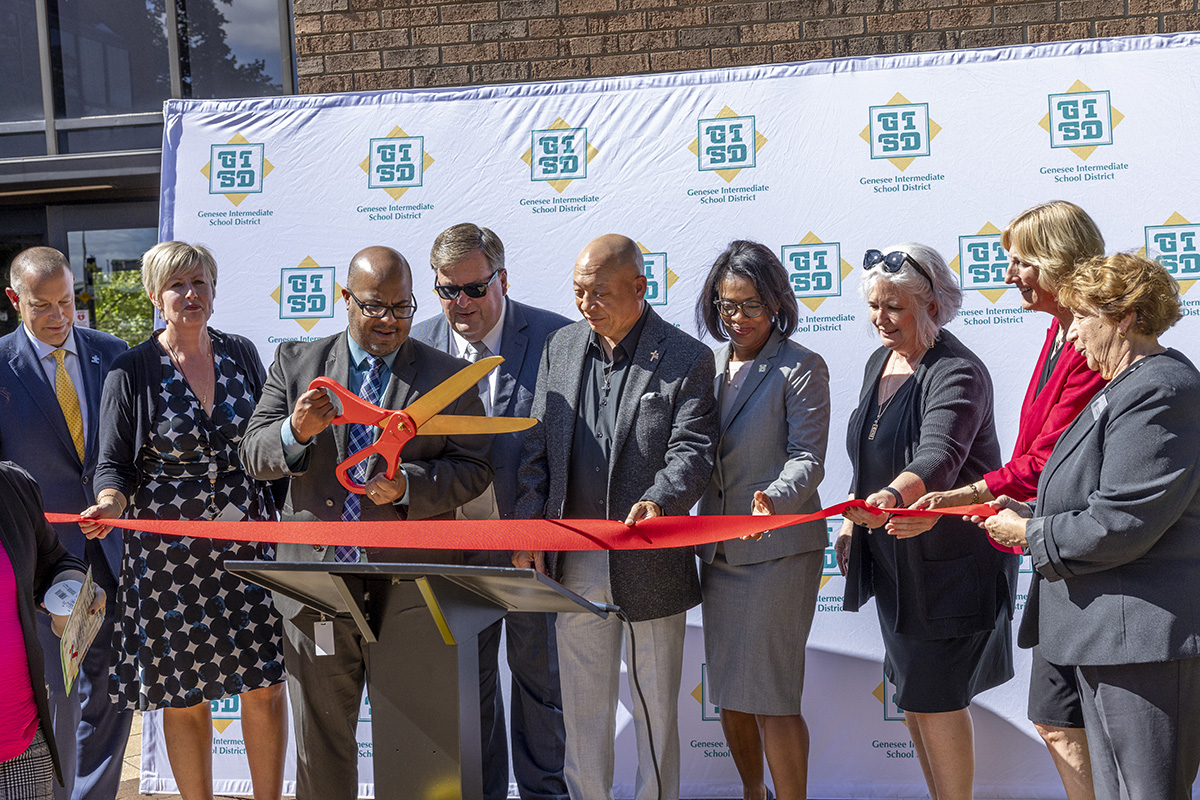 During an Aug. 30 ribbon cutting ceremony, the Genesee Early College introduced its new home on the University of Michigan-Flint campus. GEC is now located on the fourth floor of David M. French Hall after a move from the Northbank Center. UM-Flint and GEC have been in partnership since 2007.
GEC is a five-year early college high school program that allows learners to earn up to 60 transferable college credits at no cost before entering post-secondary education. While students start with a traditional high school curriculum, by the spring of their sophomore year they begin taking a combination of high school and university courses, culminating with a full UM-Flint courseload in year 13.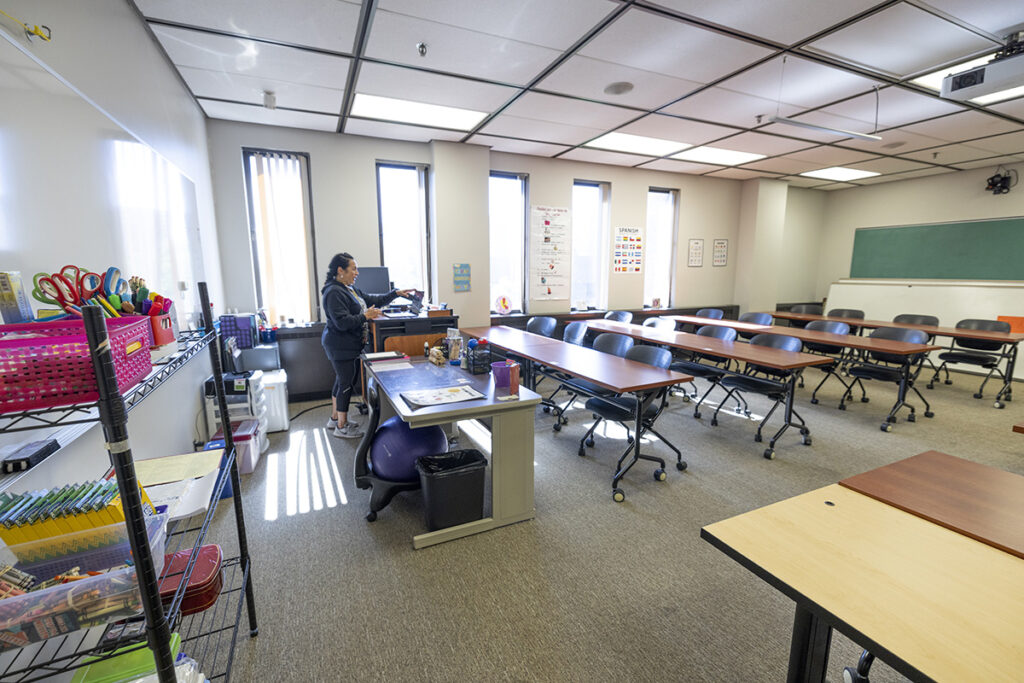 Genesee Intermediate School District leadership and UM-Flint's Office of K-12 Partnerships collaborated to find a location that was more centrally located to the campus' academic services for the high school. Jennifer Thomas, assistant principal of GEC, referred to the impact the move can have on students as "the power of the site."
"We're taking students who may not have seen themselves as college students, perhaps they're first generation or low income, and we're putting them on that college campus so that they get used to navigating the systems and being part of that world, and they get to see themselves as college students," Thomas said. "So we're building that bridge into post-secondary education with the ultimate goal of finishing that bachelor's degree and moving forward in their careers."
The move to French Hall was also celebrated by Suzanne Knight, director of K-12 partnerships at UM-Flint.
"I am so pleased that the energy and enthusiasm of GEC students will be more visible to our academic community with this move," Knight said. "I also think, for the GEC students, they will be more connected to university academic life and have an even easier transition to regular UM-Flint enrollment after graduating high school, should they choose to continue their studies with us."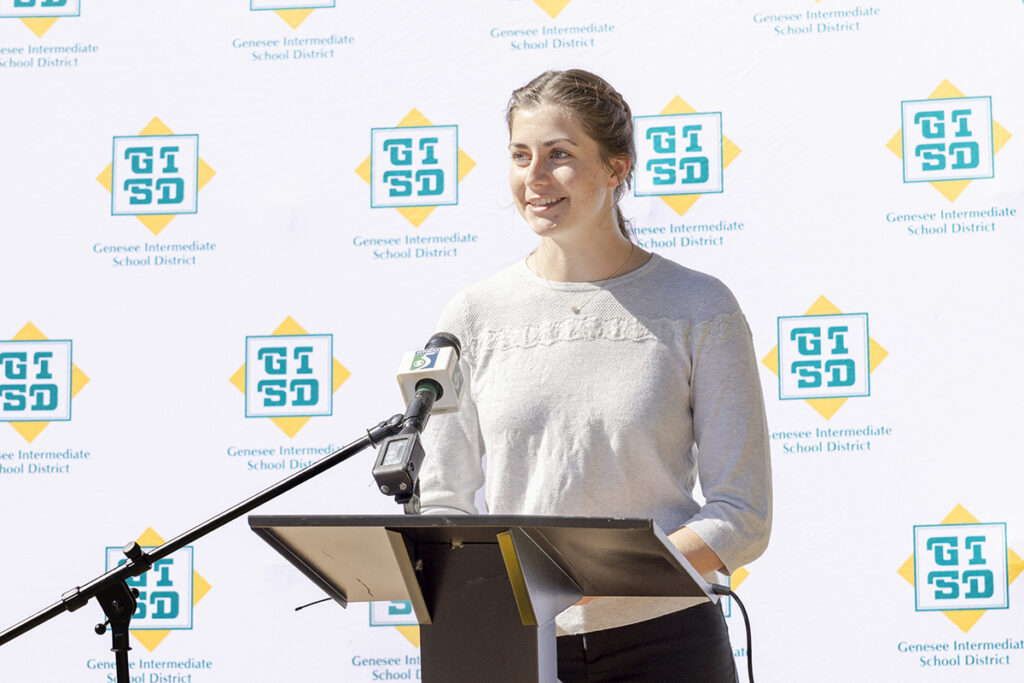 Eddie Kindle, GISD associate superintendent, sees the partnership between GEC and UM-Flint as a special opportunity for students.
"Having a nontraditional high school on a college campus is quite unique. The fact that students in Genessee County can take advantage of this and explore pathways to higher education from the ninth grade through that fifth year is incredibly meaningful for our students and their futures," Kindle said.
In addition to gaining exposure to higher education and no-cost college credits, students are also empowered to explore career pathways with the Genessee Career Institute, which provides additional exposure to career possibilities from architecture and construction to law enforcement and the health sciences. According to GEC Principal Robert McAllister, participation in offerings from the career institute is a requirement for graduation from GEC, ensuring that students are exposed to a number of post-secondary options and career possibilities.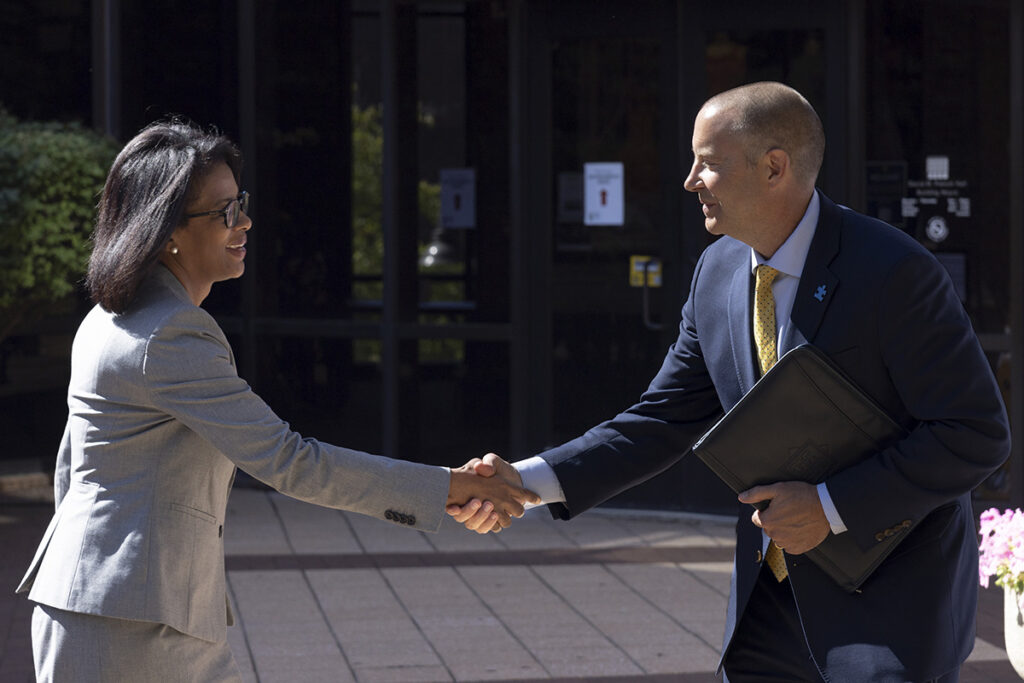 Following the Aug. 30 ribbon-cutting ceremony, GEC will host an open house, Aug. 31, for currently enrolled families to familiarize themselves with the new space prior to the beginning of the school year. The 2023-24 academic year for GEC begins Sept. 6, and McAllister said that applications for enrollment continue to be accepted.
Logan McGrady
Logan McGrady is the marketing & digital communication manager for the Office of Marketing and Communication.