Earn and Learn Program matches UM-Flint students with paid health care jobs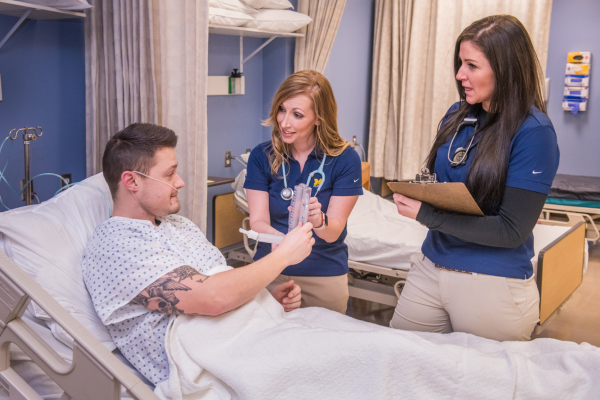 University of Michigan-Flint students interested in working in health care have a new opportunity to earn money and gain experience while they are still in school thanks to a new partnership with the Greater Flint Health Coalition.
The Earn and Learn Program connects UM-Flint students with local hospitals, home health care agencies and other employers for paid, entry-level jobs in health care. The part-time jobs are flexible and can work around a learner's school schedule.
Participating students complete a form to indicate their interests, major, and schedule and are matched with local health care employers that have open positions that fit the student's needs. The program will also provide resume services and interview preparation.
Earn and Learn is a partnership between UM-Flint and Flint Healthcare Employment Opportunities, a program of the Greater Flint Health Coalition. Mott Community College students are also eligible.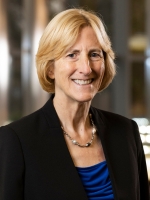 "We are proud to partner with the Greater Flint Health Coalition to solve problems faced by both our students and local employers," said Donna Fry, dean of UM-Flint's College of Health Sciences. "Students need to earn money and gain exposure to health related fields while they are in school, and local employers need to fill their open positions. This unique partnership makes it easier for students to find the right job for them and makes it seamless for employers to fill important positions."
Job options are varied and include certified nurse assistant, phlebotomist, dietary aide, social services paraprofessional, housekeeping, patient transportation, administrative aide, lab assistant, material handler and security officer. Students can also be connected with short-term training options, depending on the type of job desired.
The program gives students hands-on experience in patient-facing positions and early exposure to health care fields.
"As a health care workforce sector program, our goal is to bridge health care skill gaps," said Penny Poplar, senior program director for the Flint Healthcare Employment Opportunities Program. "The Earn and Learn Program program provides students the opportunity to fill a need while building their workplace capacity."
For more information and to apply, students can visit the program webpage.
Martha Pennington
Martha Pennington is the communications specialist for the College of Health Sciences. She can be reached at mkpennin@umich.edu.