New writing project empowers K-12 students to discover Flint's unheard history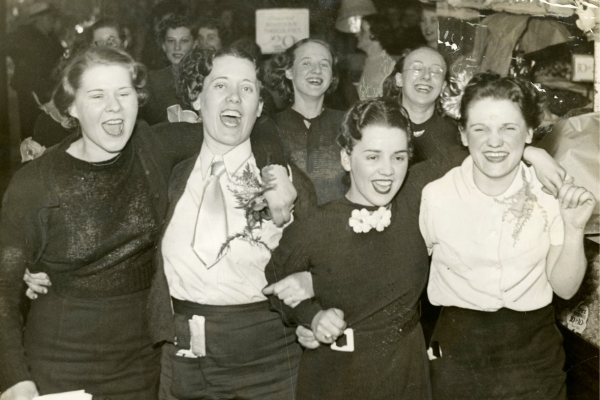 Picture a typical history lesson in middle or high school. What comes to mind? A lecture filled with dates to memorize, names of people long past – most often men – and events far removed from one's lived experience is standard fare. Not the most impactful formula for making a transformative impact on young minds, to be sure.
However, a collaborative initiative between the Oakland-Flint Writing Project at the University of Michigan-Flint, the Stockton Center at Spring Grove, and teachers and students in area school districts is challenging the concept that learning history is a passive endeavor. "Voices: Exploring the Past & Imagining the Future" allows K-12 students to actively participate in public history, uncovering the voices and stories of their own communities that are often ignored in conventional historical narratives.
Contributions from students and community members were incorporated in a digital exhibit of Flint's history that is now available to view.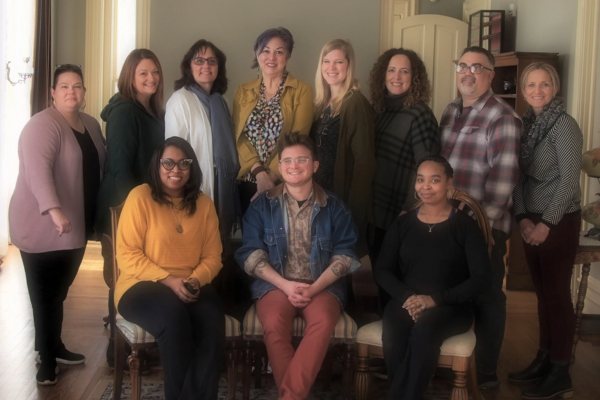 "We asked teachers to do something that isn't a typical part of the curriculum," said Linda Daenstadt, director of the OFWP, which is a local site of the National Writing Project affiliated with the university. "We are exploring history not to memorize or even simply to understand the past – we are challenging students to understand how it impacts them today and their hopes for the future."
Funded by a $69,000 CARES Act grant from the National Endowment for the Humanities, the project emphasizes public action to amplify unheard aspects of U.S. history in anticipation of the nation's 250th anniversary in 2026.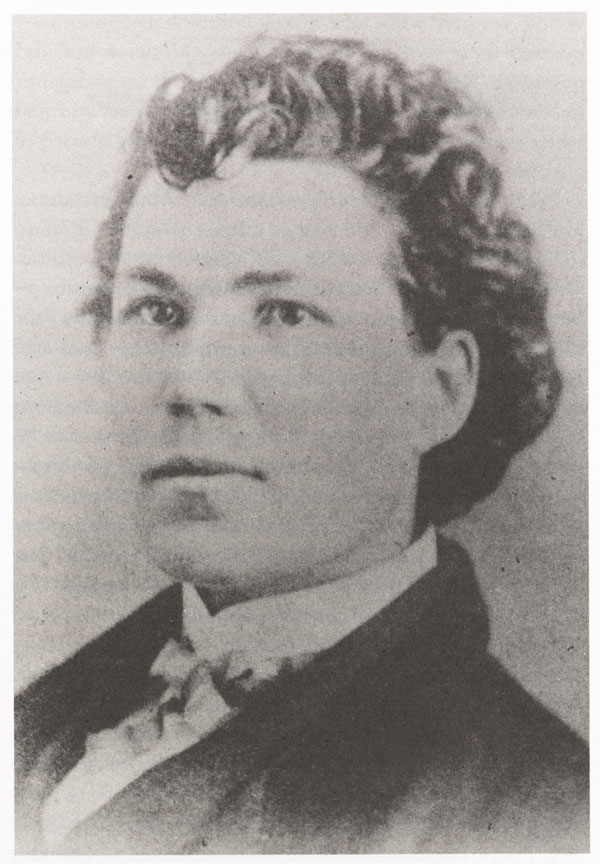 Work on "Voices" began close to a year ago. Callum Carr, assistant archivist at UM-Flint's Thompson Library, and Vickie Larsen, UM-Flint associate professor of English, collaborated to construct a timeline of historical figures not often represented in Flint's past. The timeline includes such voices as Sara Emma Edmonds, who wrote of her experiences fighting in the Civil War under a male pseudonym, and members of the Flint Women's Emergency Brigade, who played a pivotal role in the 1936 General Motors sit-down strike by protecting the strikers, forming human shields and breaking windows to escape tear gas.
"I love Flint and it was really satisfying to showcase so much of our city's history without having to bow to the constant narrative of loss, poverty, and the water crisis," said Carr. "There are so many stories, so many voices, that rise out of Flint and continue to rise today like Mama Sol and the continued survival of the Golden Leaf Jazz Club."
The timeline served as the conceptual foundation for a July 2022 workshop that brought K-12 educators from six area school districts to the UM-Flint campus and the Stockton Center, offering them the skills to promote participatory history to students in grades five through 12. Throughout the 2022-23 academic year, students explored the lesser-known history of their communities, with areas of focus ranging from murals and music to charting the connection between Flint and other southeast Michigan cities.
Teachers from a variety of disciplines participated. One pair of English and social studies teachers collaborated to create a custom reading list for students based on the project's timeline, allowing students to investigate topics from multiple perspectives. While those subjects might be intuitive for this project, math instructors like Tyiesha Cox got their students involved as well. A 2019 UM-Flint graduate with a master's degree in secondary education, Cox utilized techniques she learned from the summer workshop to create "Math Talks," which depart from the standard "right-or-wrong" dynamic and foster open dialogue in what can be an intimidating subject for many learners.
"There is magic in my classroom," she said. "There is a sense of belonging in my classroom. We created that. It is the culmination of successes, failures, laughter and vulnerability. I definitely learned that we can unite even when we don't look the same, or come from the same places."
While students and teachers were hard at work, so too was the staff of the Stockton Center, organizing several events that invited Flint community members to discuss what matters to them in terms of local history. The findings from these discussions were incorporated into the digital exhibit.
Jacquie Richardson is the Stockton Center's educational consultant and organizer of the community events.
"As Flint has grown and evolved, so has the purpose of the Stockton House. From being a private residence, to the first St. Joseph's Hospital in Flint, then to Kith Haven Nursing Home, the house has been the key location for changes. Flint residents are resilient and will continue to grow with the changes. It is our hope that the Stockton House Museum can not only assist in remembering the past but continue to be a part of its future," said Richardson.
Suzanne Knight, director of K-12 partnerships at UM-Flint, said that another summer institute will take place June 19-22. This event will again invite K-12 teachers to campus and the Stockton Center, building on findings from the previous year's work and continuing to promote participatory learning in schools.
"Hosting a local site of the National Writing Project gives UM-Flint an incredible opportunity to connect with community educators and to facilitate meaningful dialogue and innovation in K-12 education," said Knight. "Linda Denstaedt's work in bringing together both Oakland and Genesee County teachers creates excitement for improving the learning environment both on campus and in local schools, resulting in the continued success of students and contributing to the prosperity of the region."
Logan McGrady
Logan McGrady is the marketing & digital communication manager for the Office of Marketing and Communication.