UM-Flint to build community between law enforcement and autistic people at Officer Friendly Day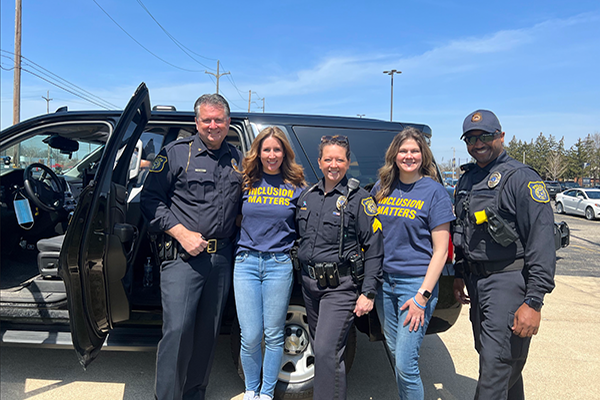 The University of Michigan-Flint and local law enforcement agencies are teaming up to build awareness and understanding between autistic people, their families and the police. UM-Flint's Officer Friendly Day will take place, 1-3 p.m., May 6, at the UM-Flint parking lot at Saginaw St. and Fifth Ave. 
Now in its second year, the event is intended both for young people with autism as well as adults. Officers will read children's stories aloud to groups and offer inside looks at emergency vehicles. Students and professors from the university's Innovators and Makers Club have created a 3D "safety village" with sidewalks and stoplights that will allow attendees to learn more about navigating a city environment using toy cars.
Those who drive can experience a simulated traffic stop, in which attendees can practice sharing their license, proof of insurance and registration, along with disclosing their autism diagnosis to the officer, if they so choose.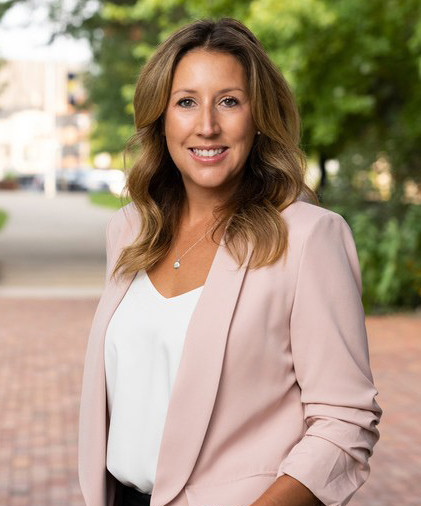 According to Melissa Sreckovic, associate professor of education at UM-Flint's School of Education & Human Services and co-organizer of the event, the simulated traffic stop can be an invaluable experience for younger attendees as well.
"The child in the car can get a sense for 'what is going to happen if a police officer does pull over my mom, dad, grandparent or caregiver?' Sreckovic said. "It is excellent preparation for a new experience and they can do it as many times as they want until they become more comfortable with the experience and have a greater understanding of what to expect."
Other members of the planning committee include Christine Kenney, also an associate professor of education at UM-Flint; Laura Martin, administrative specialist at SEHS; Alyssa Golden, a senior elementary education major from Holly; Ray Hall, director of public safety at UM-Flint, and Heather Bromley, UM-Flint police sergeant. Kenney and Sreckovic are former PK-12 educators and have worked with more than 50 law enforcement agencies throughout Genesee County to conduct trainings aimed at improving the outcomes of interactions between police and autistic people.
UM-Flint's Department of Public Safety was among the first agencies to undergo the training and is an active participant in Officer Friendly Day.
"The foundations for collaborative problem solving for law enforcement are improving public trust, and a genuine, understanding and caring for those we serve," said Hall. "This event brings individuals and their families together with those of us in policing to enhance understanding and build positive relationships so that future problems can be avoided, and everyone can be kept safe and respected."
In addition to UM-Flint DPS, Hall expects participation from the Michigan State Police, the Grand Blanc Police Department, Flint Township PD and the Genesee County Sheriff's Office. Community and university partners include Laugh and Learn Autism Therapy, Security Credit Union, UM-Flint's Office of Diversity, Equity, and Inclusion, UM-Flint's Department of Public Safety, and UM-Flint's Education Department.
Angela Wang, who has an autistic son, said that her child's impression of police enforcement completely changed after attending last year's Officer Friendly Day.
"My son talked to a few officers and told me: 'Officers are good. Not scary.'"
Kenney said that takeaways like this contribute to the ultimate goal of helping individuals and families get the most out of their lives.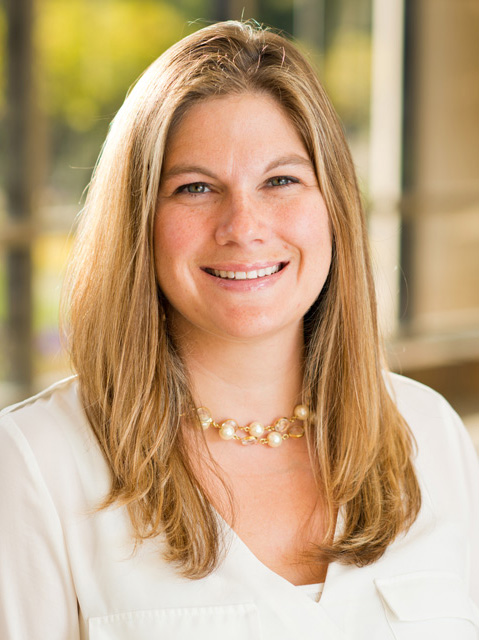 "As a PK-12 teacher and now as a professor, I do everything I can to help my students have a fruitful and inclusive life," she said. "But we can't just empower the students and the families, we have to work with society to create true inclusivity. Officer Friendly Day is a great way to shift our community into an inclusive mindset so that the families Melissa and I worked with 15 years ago, continue to have a chance to live in an inclusive society."
Officer Friendly Day is free to attend but online registration is requested. Pizza, including gluten-free options, will be available. To learn more about what to expect during the event, view this Officer Friendly Day welcome video.
Logan McGrady
Logan McGrady is the marketing & digital communication manager for the Office of Marketing and Communication.