UM-Flint to host Michigan high school esports finals, May 13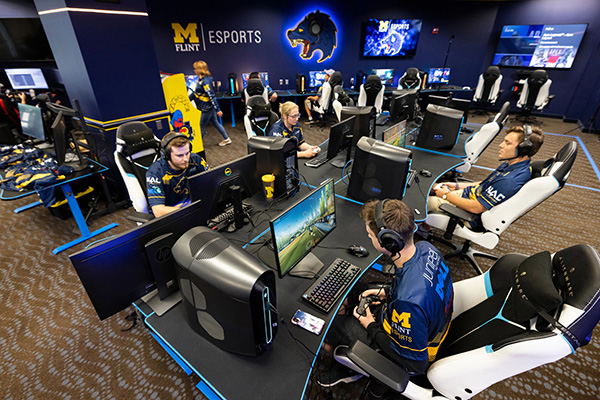 Put on the headphones and stretch out your keyboard fingers. It's time for a showdown to find who has the fastest mouse in the state. The University of Michigan-Flint has partnered with the Michigan High School Esports Federation to host the organization's spring 2023 state finals event, May 13, at the UM-Flint Recreation Center. Close to 160 students from 30 teams are projected to compete.
The event is the first in a series of finals to be held at the university, as UM-Flint has been selected by MiHSEF to host tournaments at the conclusion of the organization's fall and spring seasons through 2028.
"UM-Flint's dedication to esports is apparent and we believe that the university's state-of-the-art facilities, experienced staff, and commitment to esports aligns with our mission," said Zach Garner, board secretary with MiHSEF and technology coordinator at Perry Public Schools. "This partnership will enable us to provide a professional and competitive environment for all participants while promoting good sportsmanship, teamwork and leadership skills."
Competitors will test their skills in three games at the May 13 event. For Overwatch 2, a first-person action brawler, the top team out of 30 will be decided in a single elimination, best-of-five bracket. In Rocket League, a vehicular soccer game, 16 teams will compete in a double elimination, best-of-five bracket. Smite, a third-person multiplayer online battle arena game, will see three teams compete in a double elimination, best-of-three bracket.
After founding its own esport team as the university's only varsity-level sport in 2020, UM-Flint has continued to invest in the growing competitive gaming space. In preparation for the May 13 event, the university has purchased 70 additional gaming PCs and monitors, supported by funding from UM-Flint's College of Innovation & Technology. This hardware supplements the university's existing esports laboratory, which boasts 20 of gaming machines in addition to digital broadcast equipment and other support technologies. This growth in equipment coincides with a rapid expansion in participation; beginning with 18 members in 2020, the team now counts 114 students on its roster.
Sponsors have aided this growth, with companies like Newkirk Electric Associates, Alienware computers, Juniper Networks and Applebee's providing support to the burgeoning UM-Flint team. Thanks in part to these corporate sponsors, UM-Flint Esports is able to provide scholarships to student competitors. The university looks to expand this scholarship program in coming years.
Erik Taipalus is the esports program strategy manager and information technology project management office manager at UM-Flint. He said that the university's investment in esports reflect growing trends in a worldwide industry. A 2018 Deloitte research study found that esports attracted $4.5 billion in investment capital that year.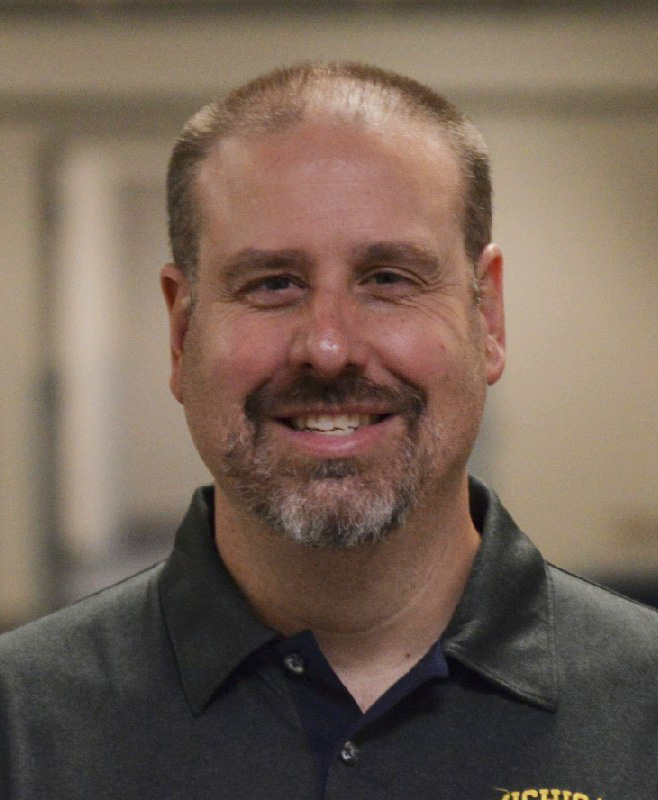 "At the highest level, you see an alignment between traditional sports and esports in which you have 20-30 support personnel for every professional player. Marketing, legal, health care, broadcasting and journalism all play an auxiliary role to the competition, creating new opportunities for students preparing for their careers," said Taipalus, who went on to say that students from every school and college at UM-Flint participate in esports.
"Young people who game these days are not automatically 'computer geeks.' They are studying in all fields, not just computer science. No matter their particular area of interest, however, all of our students are interested in technology. By hosting events like the MiHSEF finals we can showcase the technology-based initiatives happening across UM-Flint's academic units to prospective students and the community."
The MiHSEF finals take place, 9:00 a.m., May 13, at the UM-Flint Recreation Center. More information can be found on the MiHSEF webpage. More information on the UM-Flint Esports program can also be found online.
Logan McGrady
Logan McGrady is the marketing & digital communication manager for the Office of Marketing and Communication.