UM-Flint to honor sexual assault survivors at 'Take Back the Night,' April 12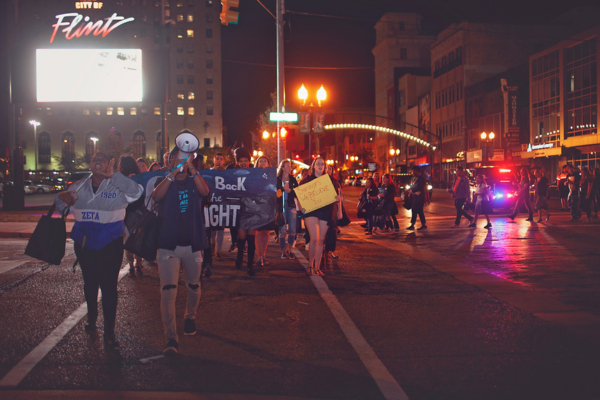 Whether it's dance, poetry, or spoken word, art is a form of healing. At the Greater Flint Take Back the Night, University of Michigan-Flint students and local activists will use artistic expression to give sexual assault survivors an opportunity to tell their stories, explore healing and build community.
In collaboration with Mott Community College, Kettering University and the Greater Flint YWCA, the event, 6 p.m., April 12, at UM-Flint's University Pavilion will include a march, rally and vigil of remembrance. The event coincides with April being Sexual Assault Awareness Month.
Speakers will include activist and Flint native Cherisse Trently and UM-Flint alum Frankie McIntosh, a 2022 graduate with a bachelor's degree in sociology who will give a spoken word performance. Dancers, vocal artists and poets will also perform.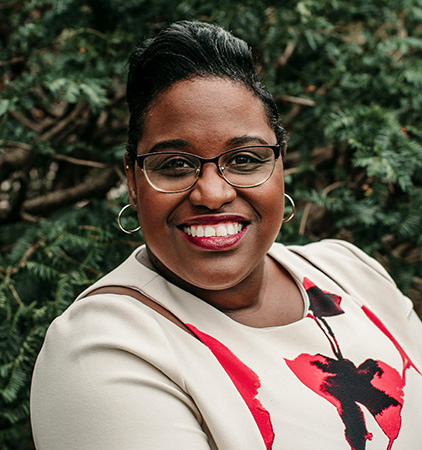 "Take Back the Night is important because it is a way to bring awareness to the impact of violence that so many survivors face, but also it is an opportunity for those of us who are survivors to uplift one another by sharing in one another's struggle and survival," said Samara Hough, director of the Center for Gender and Sexuality at UM-Flint. "I believe it is also a time for us, as a group, to recognize the call to action for survivors and families in this community who have been impacted by sexual and intimate partner violence. Through the march and rally, it's about reclaiming our sense of safety and voice."
CGS hosted an event April 5 for survivors to create artworks which will be on display at Take Back the Night.
According to RAINN, 13% of all students on college campuses experience sexual violence and that includes 24% of women and 23% of trans and gender-nonconforming students. Worldwide, one in three women, one in six men and two in three transgender people experience sexual assault. Fewer than 50% of victims report the crimes, per the Take Back the Night organization.
Take Back the Night began in the 1960s in Belgium and England as women protested being unable to walk alone at night. Now, it's a worldwide event.

CGS offers sexual assault resources, advocacy and education for women, the LGBTQIA2S+ community, survivors, and allies. Additional resources for survivors of sexual assault can be found on the university website.
Lindsay Knake
Lindsay Knake is the Communications Coordinator for the UM-Flint Division of Student Affairs. Contact her with any questions, comments, or ideas about the DSA newsletter, social media, events, and communications.