UM-Flint to host Iqbal Symposium on Islamic Thought, March 16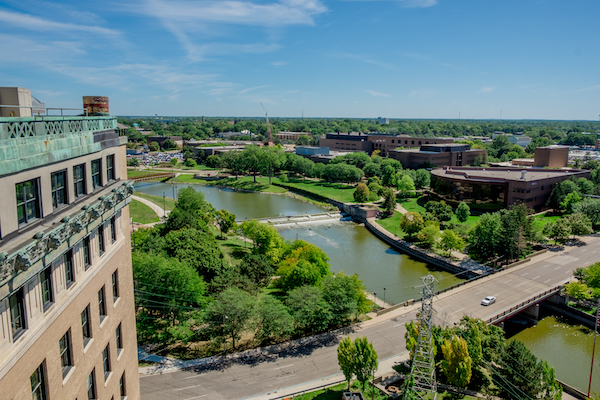 Boasting speakers including the host of the PBS docuseries, "The Great Muslim American Road Trip," and a celebrated academic with firsthand experience studying the culture of Islam in China, the University of Michigan-Flint's Iqbal Symposium on Islamic Thought & Civilization will offer campus and community members the opportunity to learn about Islam and build connection with the local Muslim community. 
The third annual symposium, 5:30 p.m. March 16, in the Northbank Center's Grand Ballroom, includes dinner, a presentation and dialogue. Members of Flint's Muslim community conceived of the symposium to nurture a deeper understanding of the rich history and living tradition of Islamic thought and civilization and its impact on the world.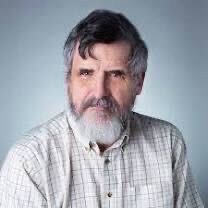 This year, John Walbridge, professor of Middle Eastern languages and cultures at Indiana University, will give a keynote lecture titled "From the Silk Road to Route 66 – Islam Around the World" and discuss his recent travels exploring Islam in China. Mona Haydar, a rapper, poet, activist and 2015 UM-Flint graduate with a bachelor's degree in English, will perform and talk about her experience hosting the PBS Docuseries, "The Great Muslim American Road Trip."
"This event is an important touchpoint for the university and the Muslim community to learn and grow together," said David Luke, UM-Flint chief diversity officer. "Part of what I enjoy about the symposium is that our guests can speak to those who are knowledgeable about Islam and those with less knowledge, and everybody walks away with new insights and understandings. When we break bread and learn together in community it's powerful, and it builds our sense of community and connection."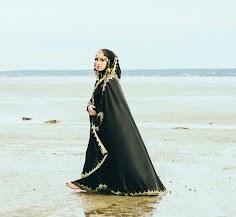 Before the dinner and lecture, Walbridge, David Nichols, associate professor of philosophy at Saginaw Valley State University, and Harun Spevack, Muslim chaplain at the Center for Spiritual Life at Brandeis University, will engage in a conversation at 4:30 p.m. in the Northbank Center's Park Place Room.
The symposium was named for Muhammad Iqbal, widely known as Allama Iqbal, a poet and philosopher from what is now Pakistan. He received advanced education from the University of Cambridge and the University of Munich. His exceptional command of both Western and Islamic philosophy in the early 1900s created a lasting legacy, as evidenced by the many public institutions in India and Pakistan that bear his name and by King George V knighting him for literary achievements in 1923.
"Each year, I hope people come away with a more nuanced understanding of Islam and an appreciation of the values and contributions that Muslims make that enrich our society and our world," Luke said. "Many of the representations of Islam that people are exposed to in the U.S. are oversimplified at best and negative, misinformed or misleading at worst. As such, a public university like UM-Flint can contribute to our collective understanding about Islam, and can improve our understanding of one another and our sense of community in the process. I think this is an exceptional partnership with our community members who support the symposium and all parties involved reap the benefits."
Those interested in attending can register for the event online. 
Lindsay Knake
Lindsay Knake is the Communications Coordinator for the UM-Flint Division of Student Affairs. Contact her with any questions, comments, or ideas about the DSA newsletter, social media, events, and communications.