UM-Flint professor receives grant to continue research in optimizing 3D printing processes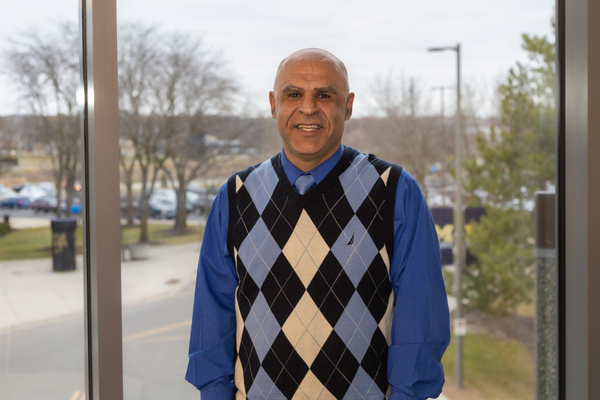 Khalil Khanafer, assistant professor of engineering in the University of Michigan-Flint's College of Innovation & Technology, was recently awarded more than $18,000 for his research proposal, "Process Parameters Optimization in 3D Printing of Metallic Parts." The award was provided through UM-Flint's Research and Creative Activity program, which offers internal funding for new and innovative research efforts.
Khanafer's research focuses on additive manufacturing, a field that has expanded significantly in the past few years due to its potential applications in aerospace, automotive, medical and replacement part industries.
"The main challenge in Laser-based additive manufacturing is that before a successful build is achieved, (there are) several attempts that may be necessary," said Khanafer. "These multiple trials cost time and money, therefore it is crucial to plan the scan process early on because of its complexity with so many parameters impacting the manufactured components."
The proposed research would provide a numerical tool to help predict the thermal-mechanical response of the deposited build during the manufacturing process. Khanafer said the research should prove the optimum input parameters for specific scanning strategies and minimizes part quality issues using LBAM. This process improvement will ultimately lead to less time in the experimental stage and help to understand interactions between input parameters and output variables. Khanafer is currently in search of students to bring on board for the project, which will provide valuable undergraduate research experience and present an opportunity to submit a future proposal through larger agencies like the National Science Foundation). There are currently two available undergraduate openings through UM-Flint's Undergraduate Research Opportunity Program.
Dayne Hopkins
Dayne Hopkins is the communications specialist for the College of Innovation & Technology. Contact him at dayneh@umich.edu.