UM-Flint to honor MLK with annual Day of Service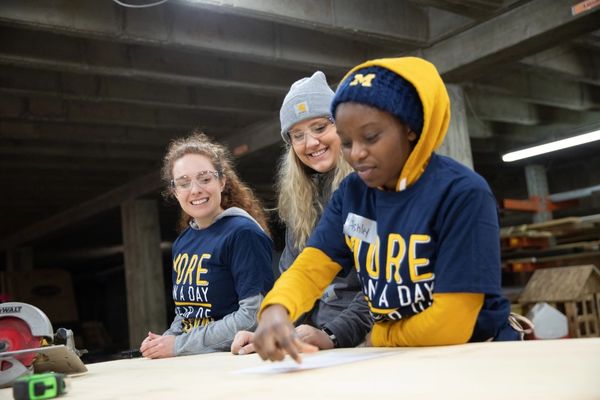 As it has for nearly 30 years, the University of Michigan-Flint will pay homage to the memory and continuing legacy of Dr. Martin Luther King, Jr. with a "Day of Service," Jan. 16, on campus and throughout the greater Flint community. The event coincides with Martin Luther King Jr. Day, a federal holiday celebrating the life and achievements of the influential American civil rights leader.
The day will begin with a breakfast featuring keynote speaker, Rev. Patrick McNeal, director of the North Flint Neighborhood Action Council and friend of UM-Flint, 8:30-9:45 a.m., in the university's Michigan Rooms. Faculty, staff, students and community members are invited to attend but are being asked to RSVP beforehand.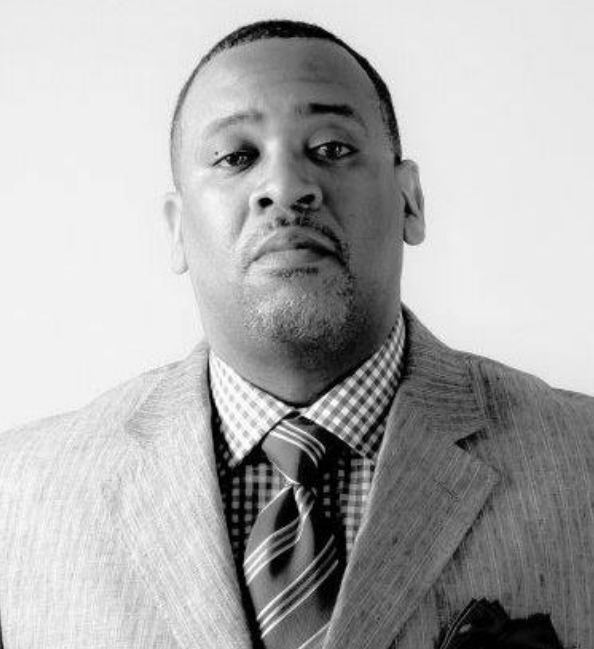 McNeal is also the lead facilitator and certified life coach with Community Roots, a Flint-based coaching and consulting firm that helps individuals, community groups, churches and nonprofits identify and engage with issues of poverty, access and racial reconciliation. He earned a master's degree in educational leadership from Eastern Michigan University and a Master of Divinity from Regent University in Virginia.
"We want the Day of Service to be a time when we emphasize going out into, and working with, the community, but with an emphasis on it not being an isolated event," said David Luke, UM-Flint chief diversity officer. "We want this to serve as a jumping-off point in the new year for sustained engagement by the campus community with our community partners and assisting them in the work they do that helps to make a difference for the greater good."
Following the breakfast, Racial Healing Circles will occur, 9:45-11:45 a.m., in the University Center. Facilitated in partnership with the Community Foundation of Greater Flint and its Truth, Racial Healing and Transformation initiative, the Circles, according to the TRHT initiative "are an experiential process by which, through storytelling and deep listening, participants can embrace their common humanity, learn to see each other in one another, and approach difficult issues and needed policy changes through the lens of empathy and love." The goal is to "build relationships among various community members to increase understanding of one another's lived experiences."
"We are talking about changing through love, and that starts by building trust with one another," said Isaiah Oliver, president and CEO of the CFGF, on the organization's website. "It begins with telling individual stories and listening. Healing conversations is the start of loving one another. Then a whole lot of change can come from that starting point."
In addition to the face-to-face component, a remote/online option will be available. Circles will be offered on campus, at the Sylvester Broome Empowerment Village, at Mott Community College and via Zoom. Registration for all options is available online.
As to the service component of the day, members of the campus community are being encouraged to take advantage of a variety of volunteer opportunities, 10 a.m. to 3 p.m., including those with Carriage Town Ministries, Crossover Downtown Outreach Ministry, Joy Tabernacle, Latina Technology & Community Center, NESK, Habitat for Humanity, The Sylvester Broome Empowerment Village and the United Way. Faculty, staff and students that would like to volunteer can do so by searching "MLK Day" on the university's intranet, available via "My UM-Flint" on the university website.
"The Day of Service is clearly something that the university believes in strongly given our nearly three-decade history," said Gary Ashley, UM-Flint program manager in the Office of Engaged Learning. "Being able to donate time to several of our nonprofit partners is something we embrace throughout the year, but doing so in honor of Dr. King, provides something extra on that day. And to be able to do so at the beginning of the calendar year is a great way to establish a relationship between our faculty, staff and students and the agencies they are serving, rather than looking at it as a one-off type of thing."
UM-Flint began staging days of service in conjunction with MLK Day in 1995.
"Ideally, what we'd like to see is that as campus constituents go to a service site, they have a productive, positive and engaging experience," said Luke. "Hopefully they will and then will continue to donate their time there throughout the rest of the year, whether it's a student organization that continues to visit a food kitchen and serve each month or what have you. It's all about working together, however we are able, to build a sense of community and a stronger community."
Robb King
Robb King is the director of marketing and communications at UM-Flint. He can be reached at rwking@umich.edu.