UM-Flint student finds opportunities as laboratory technician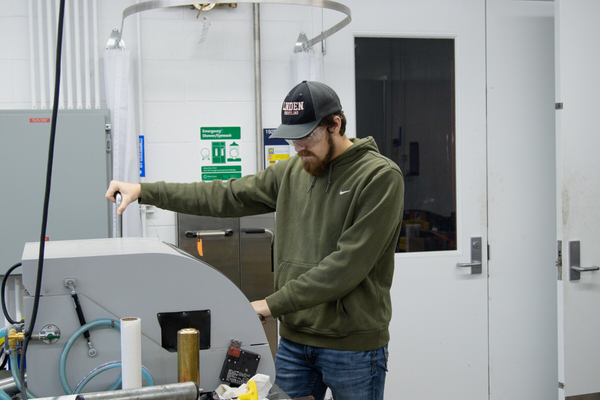 Avery Jacobs, a senior mechanical engineering major from Flint, came to the University of Michigan-Flint with a passion and appreciation for all things mechanical. In fact, Jacobs spends much of his free time working on cars and various other hands-on projects but is limited by the availability of resources at home. But, spending time in UM-Flint's state-of-the-art lab spaces has brought Jacobs a new appreciation for in-person experiences and landed him the role of student laboratory technician for UM-Flint's College of Innovation & Technology earlier this year.
"UM-Flint has all of the tools and machines I can't afford, but I get to use them as a CIT student," said  Jacobs.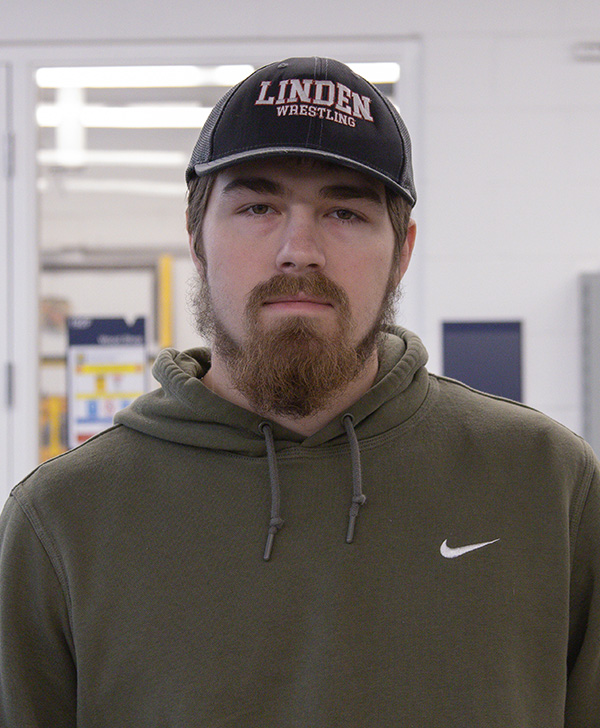 Jacobs learned of the position's opening through Greg Keller, CIT engineering lab technician. Thanks to his motivation for firsthand work and rapport with Keller, Jacobs hopes to continue in the position for as long as he can.
"Some of the things I enjoy most are helping and working alongside professors, assisting students with projects, and helping them with various tools and machines we have in the shop."
Jacobs noted that the job is very flexible and able to work around his classes. "You don't work every day," he said. "It's really up to you to determine your hours, as long as you keep in touch with Greg." In other words, a "typical" day doesn't really exist for Jacobs. "The majority of the time you will be working to get labs ready and set up for the week, but then you might also be dealing with various faculty projects or assisting students with other assignments," he said.
He utilizes time in between tasks to familiarize himself with machines and tools in the shop in order to meet future requests and needs for assignments. He also appreciates the team environment and getting direct experience while completing his degree.
Jacobs wants other students to know that if they're interested in working as a student lab tech then they should get to know Keller and work on gaining experience through their own lab time.
"If you haven't used any tools before, don't be scared to get your hands dirty and go out of your comfort zone to use them," said Jacobs. "There is always someone willing to help."
Visit the College of Innovation & Technology website to learn more about student opportunities on campus, programs, faculty and more.
Dayne Hopkins
Dayne Hopkins is the communications specialist for the College of Innovation & Technology. Contact him at dayneh@umich.edu.