UM-Flint business programs recognized by Colleges of Distinction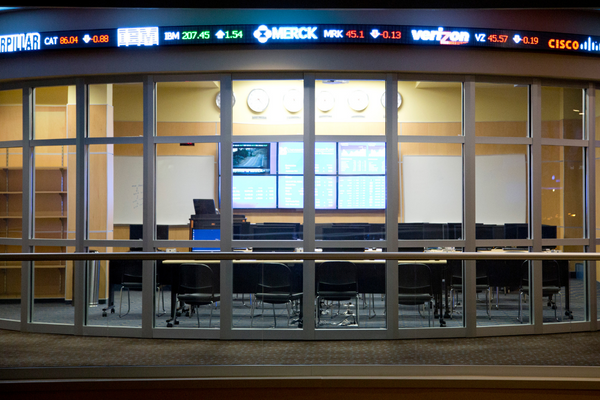 The University of Michigan-Flint's business programs have earned a national endorsement from the Colleges of Distinction, an online guide for college-bound students that honors colleges and universities throughout the U.S. for their excellence. In addition to being named a 2022-23 College of Distinction, UM-Flint received specialized recognition for business.
According to COD, the specialized endorsement for business is intended to advocate for schools "whose undergraduate experiences are grounded in a philosophy of well-rounded, individualized engagement." Among these institutions, "UM-Flint excels at graduating students into the workforce with solid, well-developed critical thinking skills as well as the ability to adapt in an ever-changing society."
Schools were evaluated based on criteria, traits and benefits for students that included stability, accreditation, multidisciplinary, practical experience, collaborative learning, business ethics, dedicated advising and counseling, high-impact practices, and industry connections.
"We complete a thorough review of the programs in question before giving the awards," said Tyson Schritter, chief operating officer for Colleges of Distinction. "We're looking for qualities such as accreditation, breadth of programs, advising and mentoring, integration of career services, and successful outcomes for students. It's wonderful to see how UM-Flint really exemplifies these qualities within the field."
UM-Flint's Bachelor of Business Administration is offered fully online with both synchronous and asynchronous options. A hyperflex option which allows students to meet in person in the classroom, participate synchronously online via Zoom or take the class online asynchronously, is also available.
Additionally, the university offers a variety of undergraduate focus areas including accounting, entrepreneurship & innovative management, finance, general business, international business, marketing, operations & supply chain management, and organizational behavior & human resource management.
Master's degree options include accounting, business administration, and leadership & organizational dynamics; while there are also eight dual degree programs, and certificates available at the undergraduate and graduate levels.
"The School of Management and I are especially pleased to receive this recognition from Colleges of Distinction," said Aneil Mishra, dean of the School of Management. "We have made it a priority at the SOM to integrate closely our academic curriculum, academic advising and career development program at both the undergraduate and graduate levels, as we know such integration is critical to student and alumni success."
For more information about the awards, visit the Colleges of Distinction website.
To learn more about UM-Flint's business degree options, visit the School of Management's webpage.
Robb King
Robb King is the director of marketing and communications at UM-Flint. He can be reached at rwking@umich.edu.