UM-Flint to host Oxford fellow, events during Sustainability Week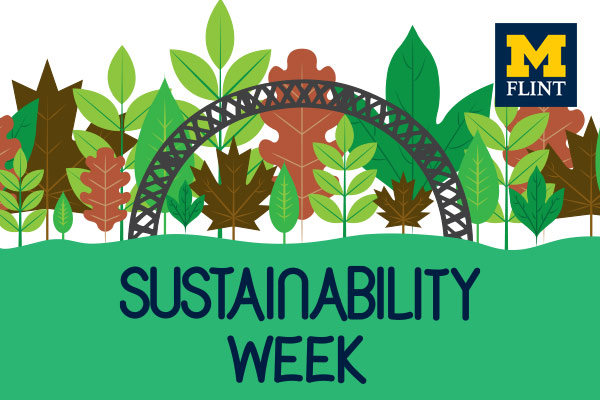 All it takes is a crisp morning hike through the vivid fall colors or a tranquil evening by the fire pit to know autumn in Michigan is the perfect time to reflect on the beauty and importance of our natural world. The University of Michigan-Flint will showcase the ways in which its community is preserving the environment with a weeklong event that offers interactive programming and a world-renowned University of Oxford research fellow in residence.
Sustainability Week, Nov. 7-11, will take place on the UM-Flint campus with most events open to the public.
"The diversity of stakeholders participating in this event is particularly encouraging and impressive," said Ben Gaydos, associate professor of design and co-organizer of Sustainability Week. "We are bringing together natural scientists, artists, students, industry leaders and advocates to highlight the central importance of collaboration and an interdisciplinary approach in working toward a sustainable world."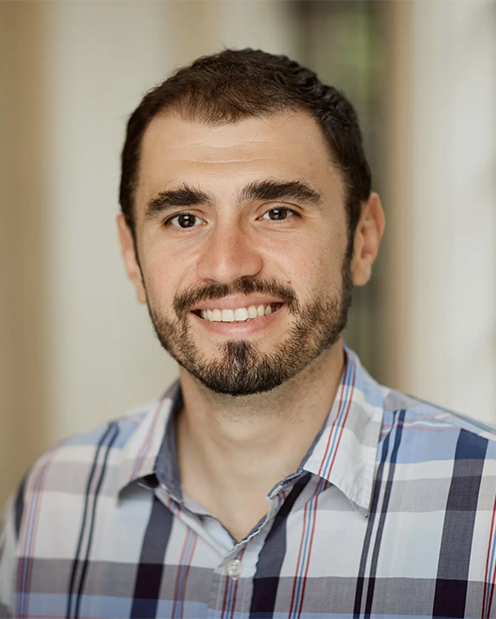 A centerpiece of the week is a keynote presentation titled "Conservation 2.0: Harnessing the power of digital to sustain life on Earth" by Diogo Veríssimo, a research fellow at Oxford and UM-Flint Thompson Visiting Professor. Veríssimo was originally selected as a Thompson Visiting Professor in 2020 but his visit to campus was delayed due to the pandemic. He is a behavior change specialist who utilizes social marketing principles to design interventions in environmentally relevant human activity. Here an interdisciplinary approach is also necessary, such as when designing a mobile game to increase support for conservation efforts. He emphasizes that, in order for such a project to be effective, it first must be entertaining to effectively share an impactful message. 
"Sometimes, with scientists and academics, there is a tendency to live in a sort of bubble, thinking we need 10 biologists and one game designer on a project of this sort. The reality is just the opposite," Diogo said. "We need 10 game designers and one scientist because games are launched every day. To capture people's attention, we have to first make it fun."
This acknowledgment of the importance of popular culture is pervasive in Veríssimo's work, who has also investigated the impact of movies like "Finding Dory" and "Harry Potter" on the exotic pet trade – his team did not find an increase in demand for tropical fish and owls following these movies' releases, despite media reports to the contrary.
While Veríssimo's residency will continue into December, a number of other globally recognized experts will share their expertise at UM-Flint during Sustainability Week. Among them are Beth Gibbons, a climate adaptation & resilience expert at Farallon Strategies; Jocelyn Zuckerman, an environmental writer published in National Geographic, Audobon and more; and Daniel Horton, who leads the Climate Change Research Group at Northwestern University.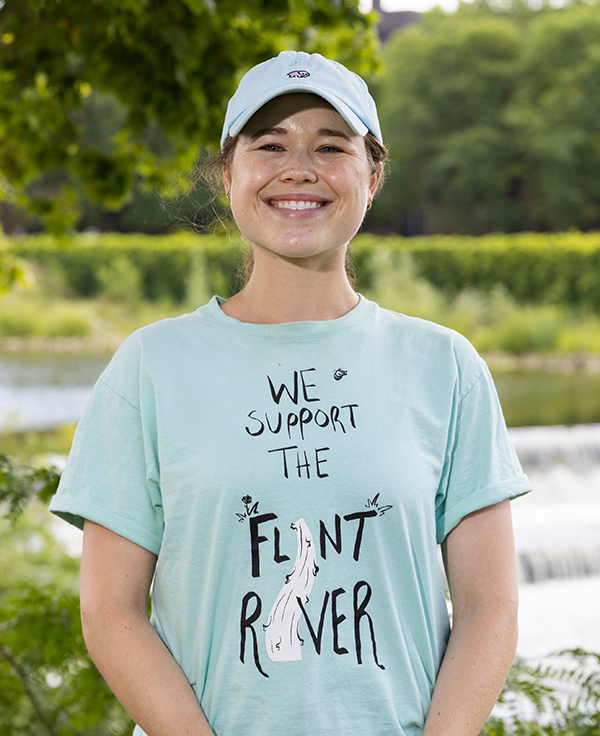 Students are equally involved with the week's programming, taking the lead on a number of hands-on activities to help the public make a closer connection with sustainability. On Nov. 8, Chloe Summers will assist in leading a dryer ball crafting event, helping attendees create their own eco-friendly alternative to dryer sheets. Summers is an M.S. in Biology student from Davison and an ambassador for Planet Blue, U-M's initiative to promote sustainable behaviors across the university while making a global impact. Later in the week, Summers, along with other biology students and volunteers, will conduct a clean up of the Flint River. She states that having the opportunity to be so involved is a difference-maker for her future career.
"At UM-Flint, I've gained research and outreach experience, which are invaluable as I prepare to take the next step to PhD programs. I've found such a supportive community, made lifelong friendships and most importantly a vision for what I want my life to be," Summers said.
The work of UM-Flint Facilities & Operations staff will also be recognized in partnership with Consumers Energy as part of Sustainability Week. Since 2009, UM-Flint has acquired more than $550,000 in utility rebates from Consumers. The company will participate in a recognition ceremony, Nov. 8, in recognition of UM-Flint's commitment to sustainable operations. Evidence of this commitment can be found in the university's latest construction project, the Murchie Science Building Expansion. After opening its doors in 2021, the MSB Expansion was awarded LEED Silver status by the U.S. Green Building Council.
Other examples of sustainability in action on campus include gas usage decreasing 47% since 2009, electricity consumption decreasing 21% since 2009 and UM-Flint vehicle emissions dropping 33% since 2010.
"The sustainability work we've been engaged in for more than a decade is an important cost-saving measure for the university, but even more importantly, it is essential for the good of the environment," said Richard Hamilton, UM-Flint instrument and control specialist. "Increasing our sustainability is an imperative for UM-Flint and the fact that we can go about this work alongside students, faculty and community partners makes it that much more valuable."
For the full Sustainability Week schedule and additional information, visit its webpage.
Logan McGrady
Logan McGrady is the marketing & digital communication manager for the Office of Marketing and Communication.