UM-Flint invites K-12 students to campus for Teacher Leadership Symposium, Oct. 20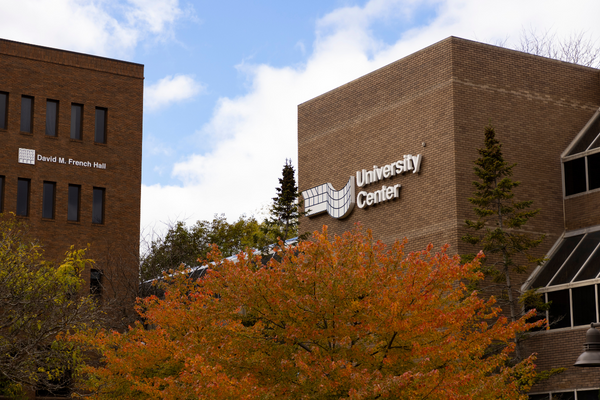 "What do you want to be when you grow up?"
It's a common question asked of kids and one that takes a decidedly more serious tone as students finish high school. You've heard the classic answers: astronaut, doctor, marine biologist, teacher. But now, young people are increasingly leaving "teacher" off that list of desired careers. In an investigation into Michigan's teacher shortage, MLive reported that the number of college students graduating from teacher preparation programs in the state was four times smaller in 2021-22 than in 2005-06. 
However, organizations including the University of Michigan-Flint's School of Education & Human Services, the Greater Flint Education Consortium and the Genesee Intermediate School District aren't just watching the decline continue. The groups have teamed up to host the Teacher Leadership Symposium, 9:30 a.m.-1 p.m., Oct. 20, in the UM-Flint University Center. The event will bring nearly 200 high schoolers from throughout Genesee County to campus for an up-close look at the teaching profession, courtesy of current K-12 educators, university professors and UM-Flint students preparing to become teachers.
Multiple workshop offerings will provide attendees with diverse perspectives on the "hows and whys" of the teaching profession:
Why I Decided to Become a Teacher: A panel discussion with the University of Michigan-Flint Future Teacher Organization.
A Day in the Life of a Teacher: Hosted by local K-12 educators.
Play and Learning Activity: An example classroom session with Aviva Dorfman, UM-Flint associate professor of education.
The Benefits of Being a Teacher: A presentation with Trevor Alward, Grand Blanc Community Schools superintendent and other GBCS staff.
Campus Tour: Conducted by current UM-Flint education majors.
"Bringing many voices to the conversation is crucial to give prospective teachers a complete view of the profession," said Eddie Kindle, GISD associate superintendent.
"Education has an amazing story to tell, particularly in Genesee County. There is so much talent here and so many people with boundless passion and energy. We want this event to mirror that reality, to showcase the positivity and demonstrate that there are many mentors out there who can help young people succeed as teachers."
Sapna Thwaite, SEHS associate dean and associate professor of education, views the opportunity to mentor future educators as the most important part of her own career. She looks at the Teacher Leadership Symposium as a crucial opportunity to move the conversation back to the transformative power of educators on future generations. 
"I feel that, over time, we have lost sight of the impact teachers have, not just on individual students, but on communities and the entire world. Their passion and curiosity can instill those same qualities in young people, which is so profound to see. This event will offer teachers a chance to share that passion in a new setting."
While UM-Flint has worked with school districts throughout Genesee County to invite high school seniors and those students enrolled in a teacher cadet program to the Teacher Leadership Symposium, Kindle and Thwaite believe this event can be opened up to a wider range of grade levels in future years. 
For questions about the event, contact Lisa Hook, GISD administrative assistant, at lhook@geneseeisd.org.
Logan McGrady
Logan McGrady is the marketing & digital communication manager for the Office of Marketing and Communication.