UM-Flint CIT travels to Chicago for IMTS 2022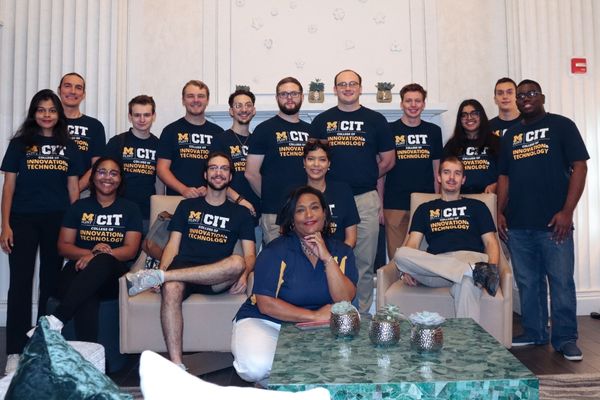 The Windy City might be better known for deep dish pizza and Al Capone, but it is also becoming a hub for current and future STEM leaders as students from the University of Michigan-Flint's College of Innovation and Technology visited Chicago earlier this month.
The group of 15 students, led by Shirl Donaldson, UM-Flint assistant professor of digital manufacturing technology, were there to take part in the International Manufacturing Technology Show, which is the largest and longest-running trade show in the Western Hemisphere.
The show brings manufacturing technology experts, creators and sellers from around the world, and attracted an audience of more than 86,000 attendees this year. CIT students got the chance to speak with organizations including NASA, Boston Dynamics, Siemens USA and more.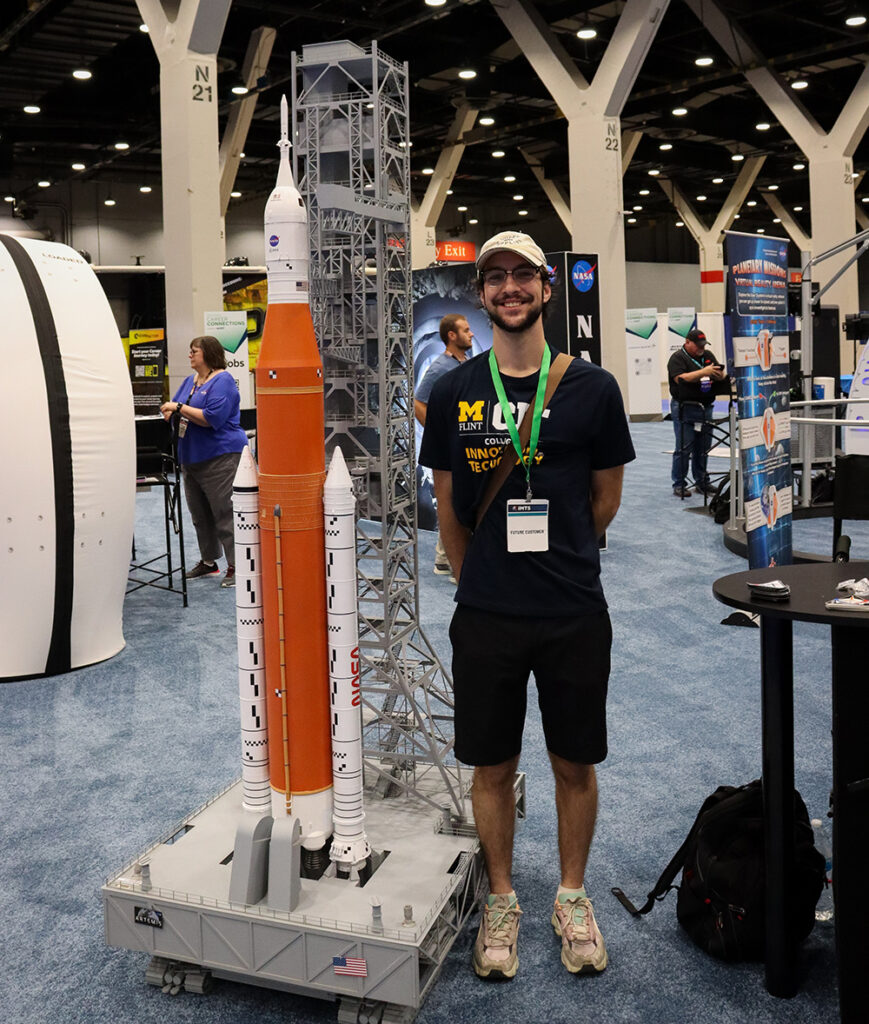 "IMTS is a must-see, especially for students looking at gateway opportunities and new ideas," said Zach Smith, a junior digital manufacturing technology major from Flint. "I enjoyed speaking with Beckhoff, which is an automation technology company. They had patents for strictly moving objects seamlessly with magnets."
The event's Smartforce Student Summit offered educators and students an interactive learning experience centered around manufacturing technology, created for use in future classrooms. Exhibits in the student area included additive manufacturing, augmented and virtual reality, robotics and more.
Donaldson said that it's important for students to be connected to the real world as they prepare for their careers.
"We start the preparation in the classroom, but not all learning takes place on campus. IMTS allowed students to see cutting edge technology up close and interact with professionals in the industry."
She wanted students to see the realities of industry, like how the rapidly changing landscape of technology and business creates new opportunities daily. Donaldson hopes these experiences will motivate students to commit to lifelong learning.
"Students should take every learning opportunity presented to them," she said. "They need to travel, talk to people in different roles, learn how to network and ask great questions."
CIT ended the show with a surprise talk from Bryan Halpin of Baker Tilly, a public accounting and consulting firm. Halpin, a 2017 UM-Flint graduate with a bachelor's degree in business administration, spoke about "climbing the ladder" in the industry, how to get noticed and the importance of having diverse experiences.
The excursion wasn't all school work, of course. Before heading back to campus, the students made a stop at Chicago's Shedd Aquarium, which is one of the largest indoor facilities of its type in the world.
Dayne Hopkins
Dayne Hopkins is the communications specialist for the College of Innovation & Technology. Contact him at dayneh@umich.edu.