UM-Flint alumni, students recognized in Flint & Genesee Group's "40 under 40"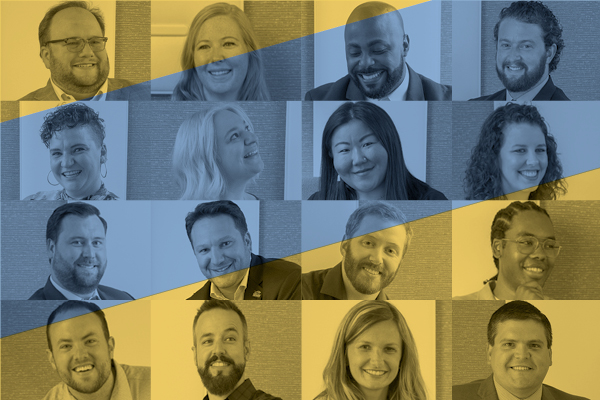 "Leaders and Best" are more than words from the Michigan fight song – it is a philosophy that the University of Michigan-Flint community embodies every day. The university's commitment to that philosophy is evidenced in the Flint & Genesee Group's first "40 Under 40" list, which spotlights young professionals leading the way in shaping the future of the Flint area. The list includes 15 UM-Flint alumni and two current students, all of whom are under 40 years of age but already making a difference through their work.
To be considered for inclusion in the list, honorees had to meet the following criteria:
Must not turn 40 before Dec. 31, 2022.
Must spend most of their work time in Flint and Genesee County.
If employed outside of Genesee County, must hold a leadership position in a local community organization and be a resident of Genesee County.
Nominees must be a business owner, executive, manager, professional or person with significant influence.
Selection of the list of 40 was conducted by a panel of local business and community leaders.
"It is wonderful – and not surprising – to see UM-Flint alumni so strongly represented in this inaugural '40 Under 40 list,'" said Mary Jo Sekelsky, executive director of alumni relations at UM-Flint. "Our graduates retain a strong sense of service and, owing to the community-centric education on which UM-Flint prides itself, are motivated to use their talents and energy to uplift Flint and the surrounding areas. Seeing this publication is a proud moment!"
Read on for highlights of the UM-Flint alumni who made the inaugural "40 Under 40."
Brian Boggs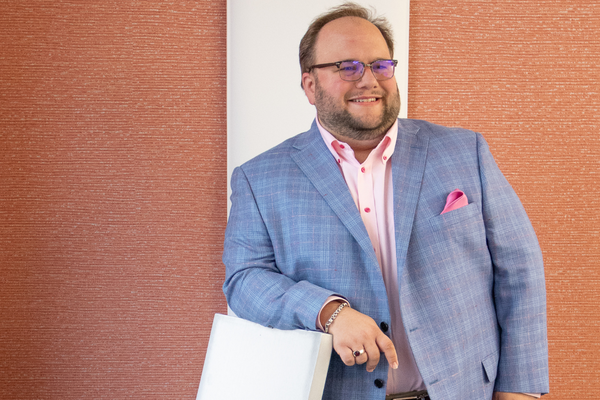 Brian Boggs may live in the Shiawassee County community of Durand, where he has served on the city council since 2003, but he has had an impact in Genesee County as a former lecturer in the School of Education & Human Services at UM-Flint and a consultant for Flint Community Schools. While at Michigan State University's Office of K-12 Outreach, he assisted the school district in overcoming and navigating the water crisis. Noteworthy accomplishments in this work include supporting state and federal funding requests and expenditures, expanding early childhood programs, aligning the curriculum, enhancing district operations, targeting instructional programming and tiered supports, and reestablishing a district data office.
Boggs is now continuing his work in the U-M system as an assistant professor of education at UM-Dearborn.
Elizabeth Burtch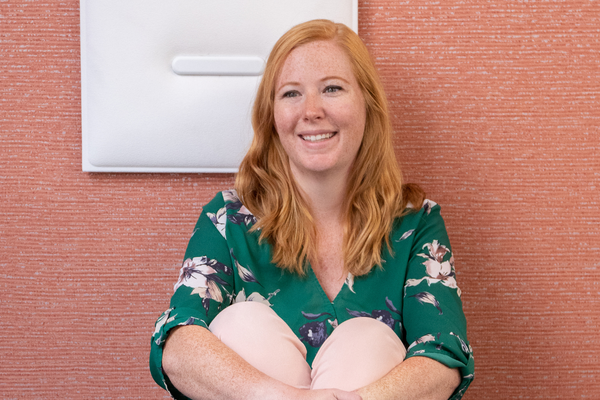 As director of children's services at Genesee Health System, Elizabeth Burtch pioneered Flint's first mobile mental health unit and formed one of the area's largest and most impactful community outreach groups, employing dozens of Flint citizens to assist in water crisis and mental health outreach efforts. She has made numerous public appearances, participated in community committees and workgroups and overseen several large grant-funded projects, all to benefit children and families in support of mental health.
Brandee Cooke-Brown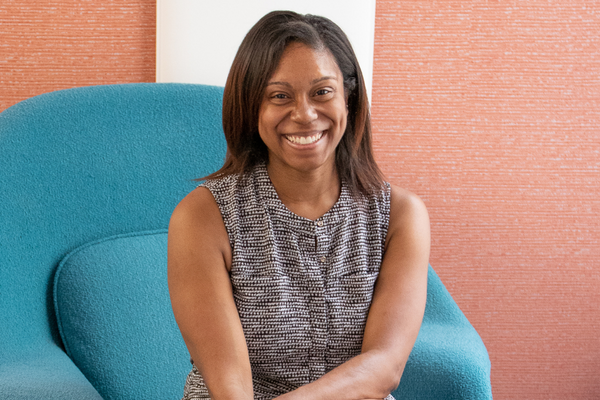 Brandee Cooke-Brown is the executive director of 100K Ideas, a Flint-based nonprofit which promotes entrepreneurism. She started at the organization in 2016 as a project manager, moving up the ladder to director of community engagement and now executive director, after being offered the position by 100K Ideas co-founder David Ollila. She has worked to create a more functional board; developed innovative partnerships with the Flint Development Center, Hispanic Tech Center and Berston Fieldhouse; and established a strong presence in downtown Flint. She also recently represented the city and 100K Ideas by presenting a TedX Talk in Detroit.
Nicholas Goldsworthy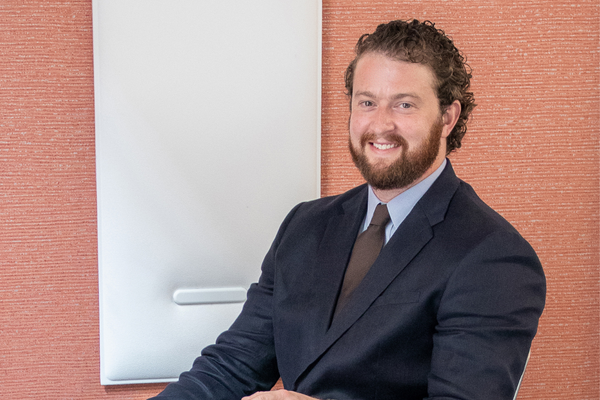 Nicholas Goldsworthy is a recently promoted partner at the Genesee County corporate law firm of Witt & Goldsworthy and provides pro bono legal services to St. John Vianney and St. Mary's in Flint. He also supports, advises and encourages a wide range of small business owners and Flint community members in their nonprofit and for-profit endeavors. As a board member of Genesee County Habitat for Humanity, Goldsworthy is responsible for reviewing leadership decisions, strategy planning, funding proposals, grant contracts and employee hiring, firing and promotion.
Kevin Galloway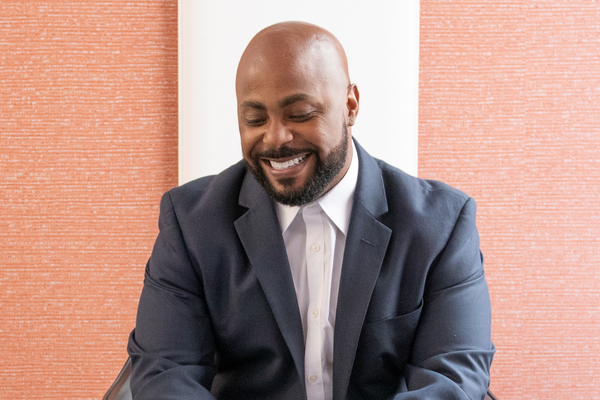 Kevin Galloway is a tri-vocational leader who inspires learning in each arena that he serves. He has managed an ELGA Credit Union branch for more than 11 years, with responsibility for a $40 million lending portfolio. As the senior pastor of New Testament Community Church in Burton, he leads an intergenerational, interracial congregation. Galloway also serves as an adjunct instructor at Mott Community College. At any time you may find him leading and serving youth at various community outings, sharing inspiration or cultivating educational and economic growth. He is also the pastor of Back to the Bricks.
Lauren Goslee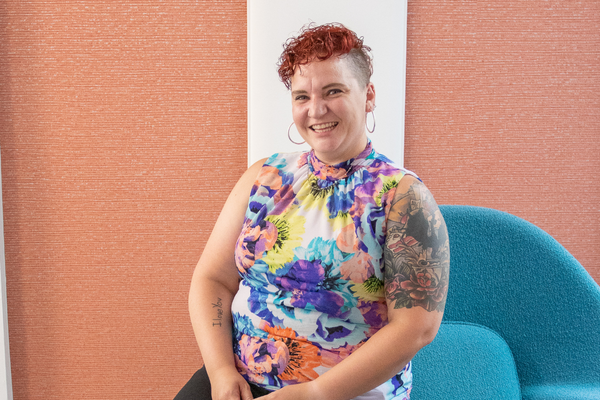 Lauren Goslee is the community relations & events manager for SERVPRO of northwest Genesee County and Fenton. Goslee has earned a reputation through her community involvement as a problem-solver who is kind, caring and giving. She is active in a number of community organizations, serving as community and outreach chair for the Flint & Genesee Chamber's Young Professionals and volunteering with the Boys & Girls Club of Greater Flint, Food Bank of Eastern Michigan, and the North End Soup Kitchen.
Kara Kunkleman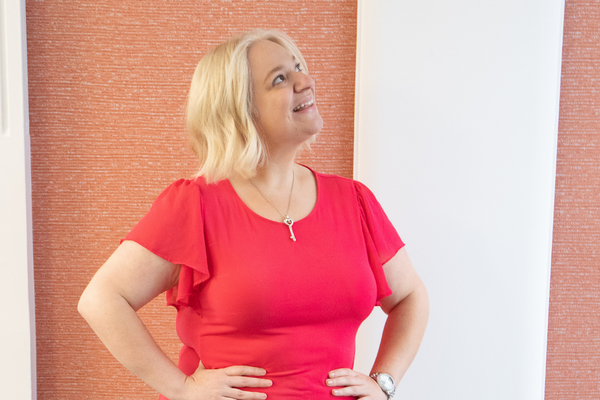 Kara Kunkleman holds multiple professional roles, working as both the catering manager at Blondie's Food and Spirits and director of operations at Blondie's Best Cheesecake Ever. Her schedule has also included involvement with civic organizations and causes such as the Junior League of Flint, Flint & Genesee Young Professionals, the Genesee County Human Trafficking Task Force and Genesee County Sexual Assault Response Team, the Women's Leadership Committee, Flint Institute of Arts Annual Wine Tasting Event Committee, and the Flint Women's Forum.
Emily Leonard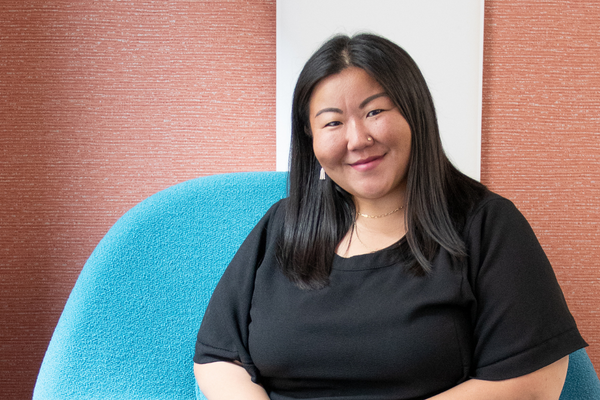 Emily Leonard is the director of grants and public relations at the Boys & Girls Clubs of Greater Flint, securing more than $2.5 million in grant funding for the organization to date. In 2020, grants accounted for 70% of the organization's income. Leonard joined the Flint Kiwanis Club in March 2018 and is currently president of the board of directors. In that role, she has worked with organizations such as Voices for Children and Whaley Children's Center. She also serves as secretary for the local nonprofit GearUp2Lead, which provides opportunities for the understanding and practice of the GEAR concepts: Growth Mindset, Empathy, Action and Responsibility.
Teresa Lindhurst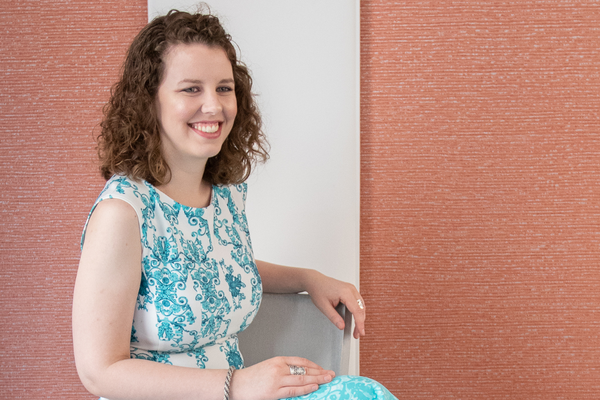 Teresa Lindhurst is the CEO and founder of Lindhurst Executive Virtual Assistant, which in two years has grown to five employees and provides business, marketing and administrative services to a range of local companies and volunteer organizations. She continues to volunteer with UM-Flint, supervising the CEO podcast and assisting the Entrepreneurs Society student organization. She supports music throughout the Flint area by singing and playing violin at St. Robert's Catholic Church, teaching music lessons, and working with the St. Cecilia Society of Flint, which provides concerts and scholarships to the community.
Joseph Mounger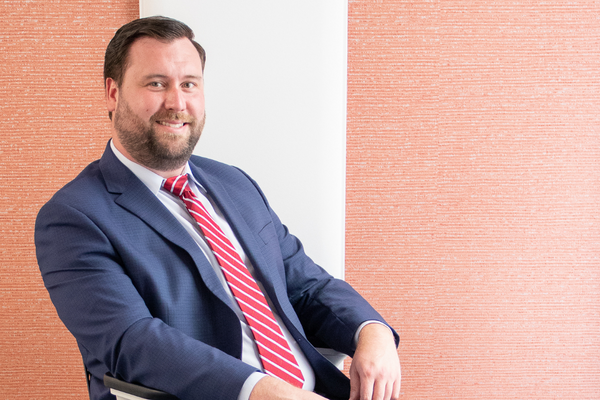 Joseph Mounger is the president and CEO of Goodwill Industries of Mid-Michigan. During his four-year tenure, Mounger has expanded and diversified Goodwill programs. The organization's revenue has increased 21% since 2018 and exceeded $21 million in 2021, creating long-term stability and solvency for the future. His community involvement includes serving as treasurer for the Flint Institute of Science and History. He also sits on the Finance Committee of United Way of Genesee County and recently joined the Kiwanis Club of Flint.
Almon Perry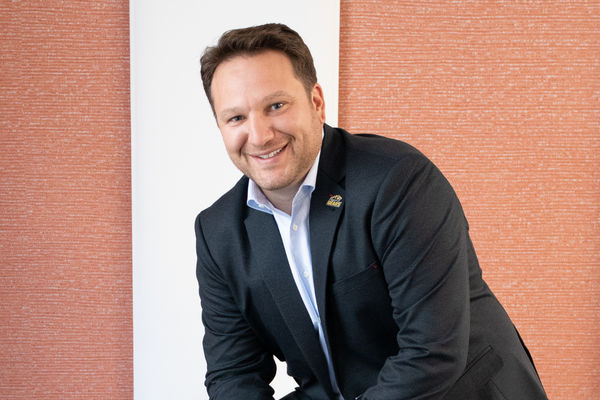 Almon Perry is the athletic director at Mott Community College. He is driven to see students and the community succeed and prosper. His work in the athletic department has put MCC on the map and he has a strong record of delivering star athletes both on the courts and in the classroom. A former president of the Durand Area Schools board, Perry was named the 2017 Michigan Community College Athletic Association Athletic Director of the Year.
Kellen Riker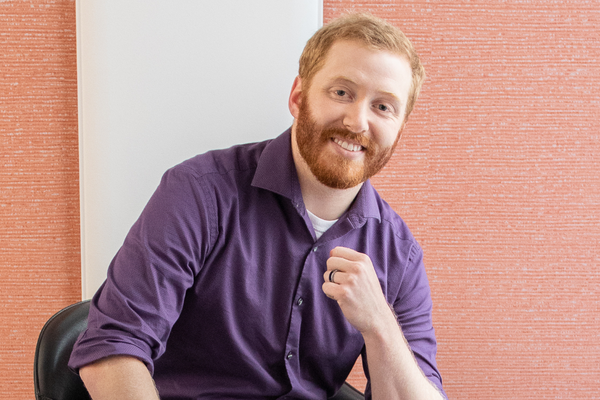 Kellen Riker is a senior accountant at Yeo & Yeo, CPAs & Business Consultants. He was honored during the pandemic with the Spirit of Yeo Award, which recognizes one individual within the firm who exemplifies the firm's mission and core values. In addition, he is a member of Yeo Young Professionals, which provides a voice for the young professionals in the firm and contributes to the mentoring of college students who come to the firm's Summer Leadership Program. Finally, he is the director of the Yeo Foundation for the Flint office. He oversees the grants that are disbursed by the foundation, helping fulfill his passion for giving back to the community and giving him the enjoyment of taking "the big check" to well-deserving nonprofits.
Milton Straham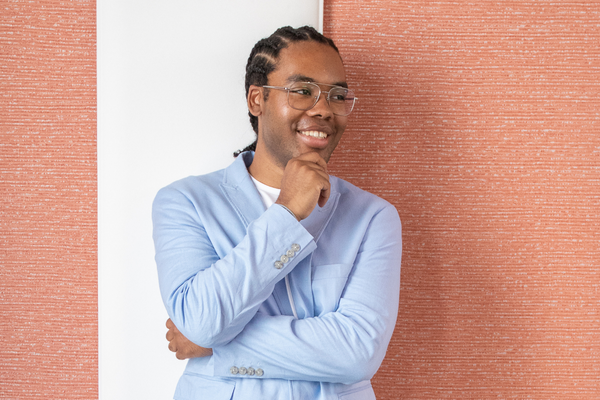 Milton Straham is an advisory analyst at Deloitte & Touche LLP. Before his role as an analyst, Straham worked as a guest teacher for Genesee County schools and was a peer academic adviser at UM-Flint's School of Management. For the past four years, he has served as a board member for the M.A.D.E Institute, which is an acronym for Money, Attitude, Direction and Education. As a Second Ward resident, he has been active in the Sarvis Park Neighborhood Association and Sarvis Park-area events.
Dylan Straka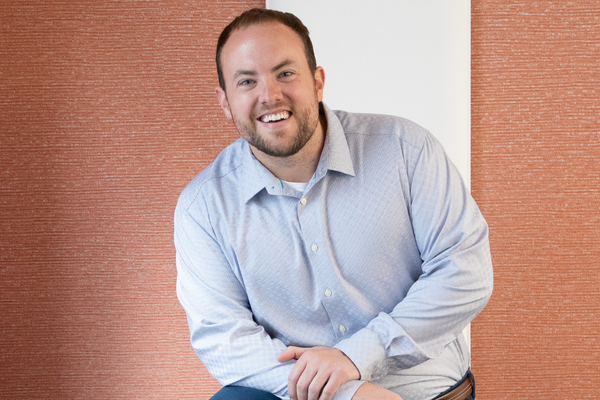 Dylan Straka, the chief financial officer at Skypoint Ventures, started at the company as the staff accountant while still an undergraduate at UM-Flint. In 2019, he became CFO of Skypoint Ventures and the Hagerman family office. As the CFO, he is an integral part of all of Skypoint's activities in Flint, including business development and support of entrepreneurship and philanthropic activities across the city. As a member of the Theta Chi Alumni Foundation Board, he assists in disbursing scholarships to undergraduates. He is also a member of the Gen Forward Network through the Community Foundation of Greater Flint and the Young Professionals Committee through the Flint & Genesee Chamber.
Steve Treece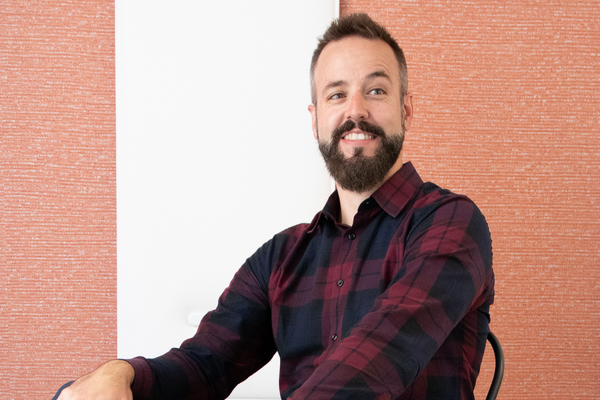 As a senior manager with Yeo & Yeo CPAs & Business Consultants, Steve Treece is a role model and mentor to others. He records monthly podcasts for team members relative to marketing and business development, and encourages those he manages to achieve their highest potential and to get involved in their communities. Treece is a past-president of the Rotary Club of Burton, leading the organization successfully through COVID and helping it maintain in-person meetings during the pandemic. He has also volunteered with Boy Scouts of America, Old Newsboys of Flint, the Food Bank of Eastern Michigan and Genesee County Habitat for Humanity.
Jamie-Lee Venable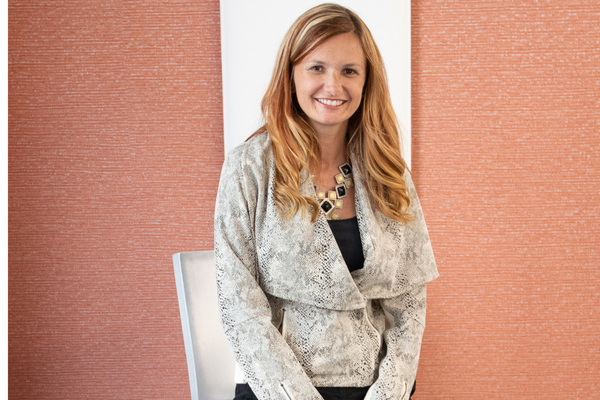 Jamie-Lee Venable has played a critical role in the transformation of United Way of Genesee County in her role as vice president of operations. With her leadership, UWGC annually leverages hundreds of national service volunteers and more than $2 million in financial resources to support work across the community addressing public safety, opioid abuse, Flint neighborhood stabilization, community nutrition and more. Venable serves on the National Board for the Points of Light Foundation and was also selected to participate in the United Way Worldwide Advanced Leadership Program, which is designed for candidates in senior positions who are proactive and high performers.
Chad Young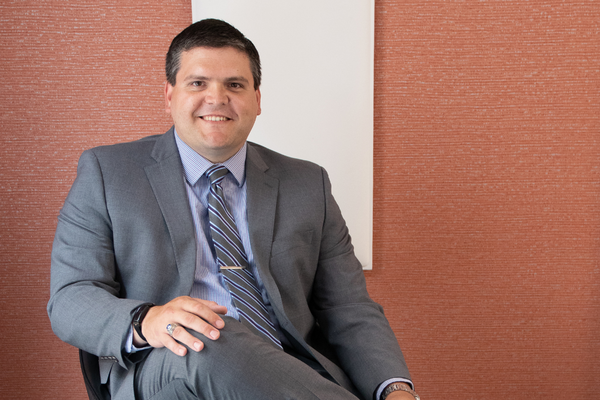 As the manager for Mundy Township, Chad Young is leading the way on development of the township's 200-acre commercial buildout and 100-acre outdoor living facility. He has also secured new water mains to help develop and supply quality water to both Gaines and Fenton townships. In addition to raising two children of his own, Young is helping to raise $30,000 for dugouts for a Miracle League ballfield for children with disabilities.
To see the full "40 under 40" list and more about these UM-Flint alumni, visit the Flint & Genesee Group's website.
Logan McGrady
Logan McGrady is the marketing & digital communication manager for the Office of Marketing and Communication.