UM-Flint lauded for being veteran-friendly by pair of agencies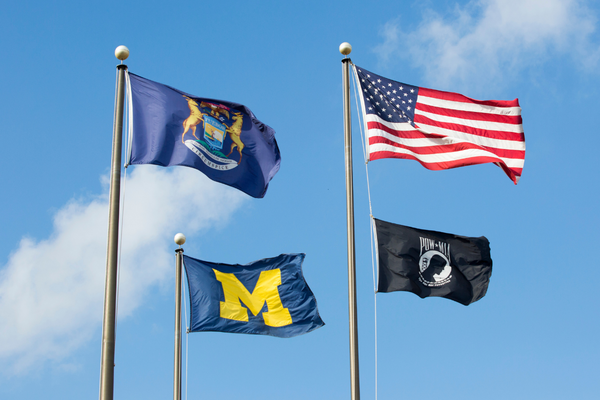 For nearly a decade, the University of Michigan-Flint has been at "a-TEN-hut" when it comes to serving its military and veterans students. Nowhere is that more evident than by the Michigan Veterans Affairs Agency informing UM-Flint that the university has retained its Gold-level status as a veteran-friendly school for an eighth consecutive year.
The gold ranking means the university has achieved at least six of seven program criteria:
Established process for identification of current student veterans,
Veteran-specific website,
Active student veteran organization or club,
Veteran-specific career services, resources, advising, and/or outcome monitoring,
On-campus veterans' coordinator and/or designated staff point of contact,
System to evaluate and award academic credit based on prior military training and experience, and
Monitoring and evaluation of student veteran academic retention, progress, and graduation rates.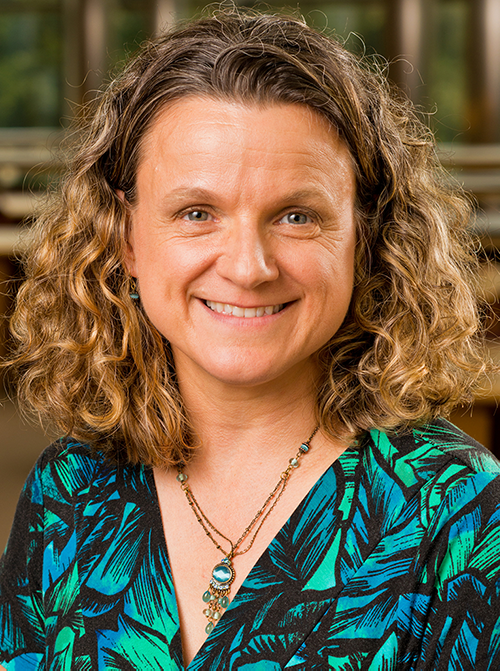 "We are extremely honored to serve our military and veteran students and their families in the pursuit of their academic goals," said Helen Budd, program manager for the UM-Flint Student Veterans Resource Center. "Our military-connected students bring exceptional leadership skills to the campus community, and they are highly respected by their civilian peers for their contributions to group projects. In turn, we are pleased to offer them one-to-one support and assistance in the use of their VA benefits and military tuition assistance programs, wherever they reside in the state, country, or at military installations overseas."
"UM-Flint's persistence and refusal to accept 'good enough' is what drives it forward," said Chris Taylor, education analyst with the MVAA. "(The university) provides a shining example of what student services can be and should be for our military-connected students."
This year the SVRC launched the Peer Advisors for Veteran Education program. PAVE is a peer support program that connects incoming student veterans with student veterans already on campus to help them navigate college life and ease the transition from the military to academia by improving their sense of connectedness and belonging. "We currently have four veteran peer advisors to support our new undergraduate students who have transferred to UM-Flint or who are first-time college students," said Budd. "The peer advisors' primary role is to provide outreach, support and linkage to resources on and off campus, and also give the new student veterans a sense of camaraderie." For additional information about the program, visit the PAVE website.
UM-Flint has also been named as a 2022 "Best for Vets" college by the Military Times.
Military Times rankings are determined by factoring in several student success metrics (completion, retention, persistence, GPA) as well as by the range of military-specific resources and the level of financial assistance an institution offers. Admissions and registration policies, human resources and assorted miscellaneous considerations also factor into the agency's scoring rubric.
UM-Flint's veteran student population includes active-duty service members, students serving in the Reserve or National Guard, veterans who have separated from military service, and family members who are using benefits based on a direct family member's military service.
Serving veterans is a key mission for UM-Flint. The Student Veterans Resource Center, which opened in 2009, offers academic support and services to veterans, including assistance with navigating VA benefits. The center also has a lounge for student veterans to study, relax and connect with one another. The university also offers the Valiant Veterans Scholarship which recognizes veterans in the greater Flint area who are pursuing their first bachelor's degree.
To learn more about UM-Flint's Student Veterans Resource Center, visit its webpage.
Robb King
Robb King is the director of marketing and communications at UM-Flint. He can be reached at rwking@umich.edu.