UM-Flint computer science professor awarded NSF grant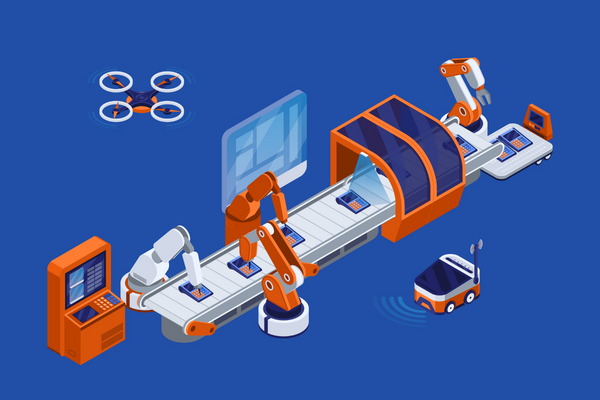 After several years of submitting proposals, Mark Allison, an associate professor of computer science at the University of Michigan-Flint's College of Innovation & Technology, has secured a research grant through the National Science Foundation. The grant will aid his work in the design of AI strategies and structures to support a leadership framework for dissimilar robots cooperating in very large teams.
"Leadership roles and hierarchies are not uniquely human. They emerge in nature when animals coordinate in groups toward a common goal," said Allison. This project draws inspiration from these systems to provide resilient real-time learning and optimization within multi-robot missions.
Allison says that the intention is to extend funding for this research and continue support for student research into additional robotic infrastructure. The grant awarded for Allison's proposal was approximately $600,000 split between six partner institutions.
Each year, tens of thousands of proposals are submitted to the NSF, but less than 25% receive funding. The NSF is the only federal agency supporting all fields of fundamental science and engineering outside of the medical sciences.
The institutions receiving this grant worked in collaboration with Allison, each bringing different areas of expertise, including cybersecurity, edge computing, and robotics and autonomous systems, the latter of which is Allison's area of expertise. The funds will go toward student research and projects, new software and hardware, and robotics equipment, and will be dispersed during a three-year span.
Allison also worked in partnership with the American Society for Engineering Education to receive initial funding for the preliminary work that needed to be done to procure the NSF grant. Some of this work included a three-part virtual research series to help acclimate students to the type of research work that Allison plans to complete utilizing NSF funding.
These virtual presentations included:
Edge Computing-based Designs for Security.
Service Function Chain Placement in Cloud Data Center Networks.
Cooperative Tracing of Multiple Targets in Flexible Formation Patterns.
Hardware for Secure Autonomy.
A Leadership Framework for Heterogeneous Autonomous Robots Teamed with a Human Collaborator.
"Computer science is a huge field and you can't be an expert in everything," said Allison. "It's important to bring other perspectives and expertise into this research."
Allison added that the connections and collaboration that occur between institutions as part of this research are important for CIT students because it opens a window into other areas of expertise and builds partnerships for future research. He is confident that opportunities like this will draw high-quality students in the areas of computer science and engineering, making CIT a sought-after learning destination for technology students.
"What I'm trying to do is build and encourage a culture of research, and hopefully this funding will help move that initiative forward," he said.
Dayne Hopkins
Dayne Hopkins is the communications specialist for the College of Innovation & Technology. Contact him at dayneh@umich.edu.