UM-Flint's Promise Scholars Program helping students lay groundwork for their futures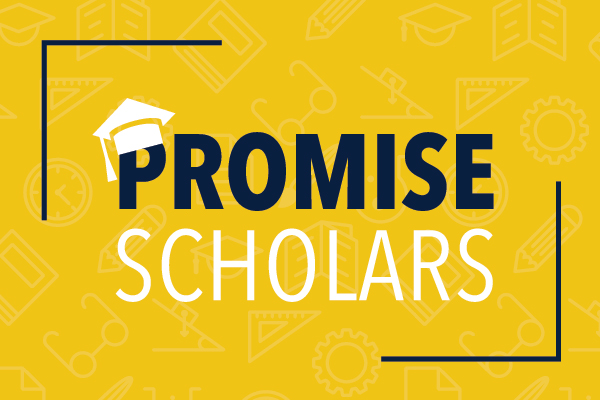 While classes have just begun at the University of Michigan-Flint, a group of about 30 students have already begun laying the groundwork for their futures.
It's all part of the seven-week Promise Scholars Program, which has been around since the late 1960s.
While its name has changed a handful of times, the goal has remained the same: putting grade point averages and standardized test scores aside to provide students with potential the extra support and resources they need to obtain a UM-Flint degree.
Promise Scholars are set up for success almost immediately after being accepted into the program. They're eased into a college preparatory course called the Summer Bridge Program, a combination of the university's first year experience courses and an introductory Sociology 100 course. They are not charged for these credit hours.
Students also participate in workshops and work with peer mentors who provide life coaching and guidance.
In addition, the students are also required to participate in program activities like meeting with their academic advisors and engaging with the campus community while maintaining a 2.5 or better GPA during the course of four years.
John Girdwood, Promise Scholars Program manager and sociology lecturer, said the premise of the program is to prepare students for the fall semester and beyond.
"Becoming a Promise Scholar offers students a space to learn and grow during the summer, so the following fall semester is less of a shock to their system," said Girdwood.
Girdwood has also partnered with two Promise Scholar students in forming a research team that is examining the history and impact of the initiative.
Promise Scholar Icarus Jones, a freshman anthropology major from Flint, says the program created a smooth transition into college life for him by highlighting the importance of daily routine and exposing him to different teaching styles.
It also provided him access to a quality education.
"I wouldn't have been able to attend UM-Flint without help from the Promise Scholar program. I also wouldn't have been able to start studying the topics I love," said Jones.
Alex Brown, a freshman criminal justice major from Flint, said the program was especially helpful to him as a first-generation college student. "It gives first-timers like me a chance to see what it's like on the inside. I got to see what college life was like before even starting full time courses," said Brown.
"The program was especially helpful for me because I now have a better idea of what my college workload will look like," said Zoe Doss, a freshman nursing major from Holland. "Receiving extra academic support ahead of time was a bonus of the program and it was great to build relationships with a group of people that want me to succeed."
Girdwood adds that working with students to destigmatize the writing process and having students apply principles of sociology directly to their lives and career paths through essays are also big goals of the program.
"If students struggle with writing now, we do what we can through exercises, support, guest speakers, and projects that can help them get better."
Brown is writing an essay about preventing crime in low-income neighborhoods, Doss will be covering the nursing shortage, and Jones is focusing on the intersections of gender and ethnicity with a focus on colonial origins.
Their essays will be featured in a forthcoming anthology, which is set to be published by Black-owned business, Brandon Publishing, later this fall.
"I am proud to have my work included in the anthology," said Jones. "I have poured a lot into this paper and hope that it reaches people and educates them about topics they may not know about."
Madeline Campbell
Madeline Campbell is the communications specialist for the College of Arts & Sciences. She can be reached at mciak@umich.edu.