UM-Flint surprised D'Asia Beard with Greater Flint Community Leadership Scholarship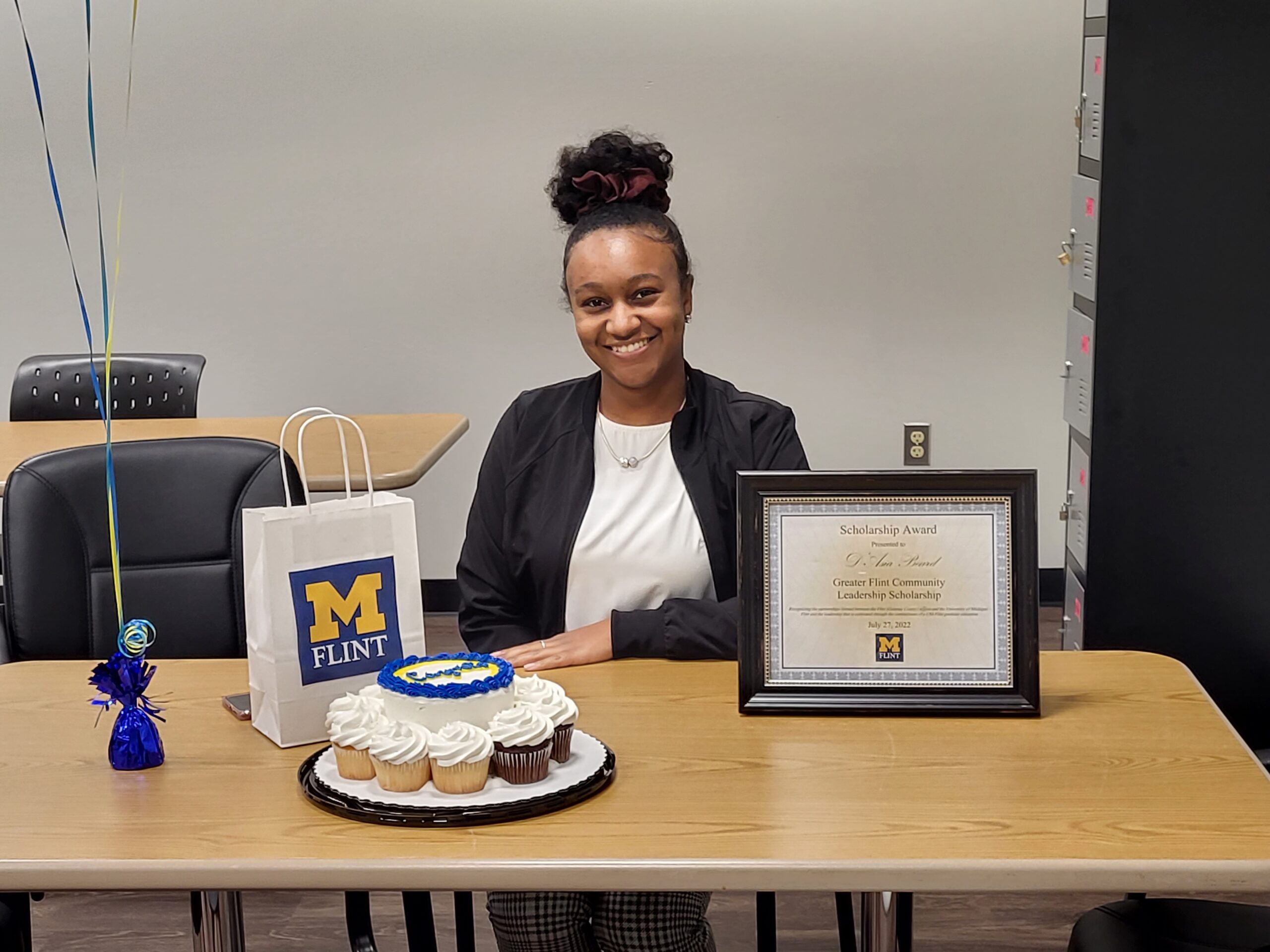 Unless it's your birthday, most "surprises" at work are likely to ruin your day. That's especially true when you work for a health care organization and are pulled into a room to answer questions about a "serious investigation."
Such was the situation D'Asia Beard, an incoming MS in Health Care Management student from Flint, found herself in July 27 when two unknown people arrived at her employer, Prime Radiology Consultants, to ask her questions regarding this "investigation." Beard found the line of questioning a bit odd, being asked if she studied health sciences as an undergraduate and if she intended to earn a master's degree.
That's when the "interrogators" revealed their true identities – Christopher Lewis, director of Graduate Programs at UM-Flint, and Lori Vedder, UM-Flint's interim vice provost of enrollment management. The pair weren't there for an investigation at all, but rather to award Beard the Greater Flint Community Leadership Scholarship. This graduate-level award requires nomination by the applicant's employer and covers up to two full academic years of tuition and mandatory fees. Applicants must also reside in Genesee County.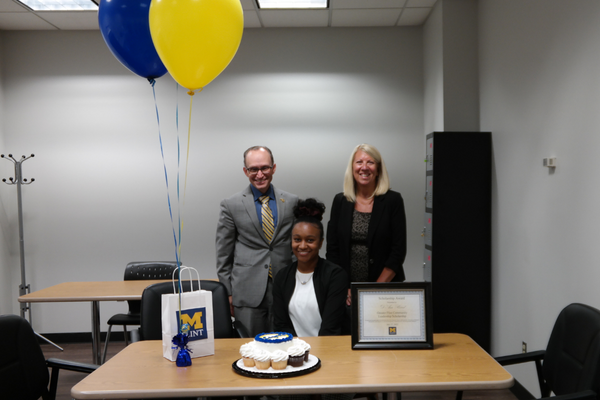 Logan McGrady
Logan McGrady is the marketing & digital communication manager for the Office of Marketing and Communication.