The College of Innovation & Technology Expands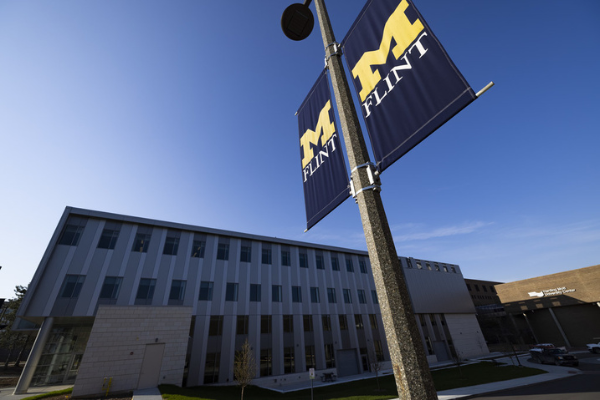 The University of Michigan-Flint's College of Innovation & Technology has expanded its program offerings to include computer science, engineering and physics. The University of Michigan Board of Regents approved the transfer of these programs from UM-Flint's College of Arts and Sciences to CIT during its June meeting.
The expansion of CIT brings a wealth of knowledge and collaborative opportunities thanks to the addition of more than 15 faculty and staff members. The vision of CIT continues to be focused on preparing students for the future workforce through hands-on learning experiences and a curriculum that is driven by the industry needs of tomorrow. As the fall semester approaches, CIT will be expanding even further, bringing on more faculty and staff to assist in the growth of the college to meet the needs of an increasing student population.
"The talent within CIT is rich and collectively, we will accomplish much as we help to lead UM-Flint forward," said Christopher Pearson, dean of the CIT. "I am excited for the future."
CIT also offers programs in the areas of sustainability & energy technology, digital manufacturing technology, cybersecurity and information technology & informatics. To learn more about the CIT and apply to any of its programs, visit its webpage.
Dayne Hopkins
Dayne Hopkins is the communications specialist for the College of Innovation & Technology. Contact him at dayneh@umich.edu.