Young Sharks: Entrepreneurship lessons empower kids to create and innovate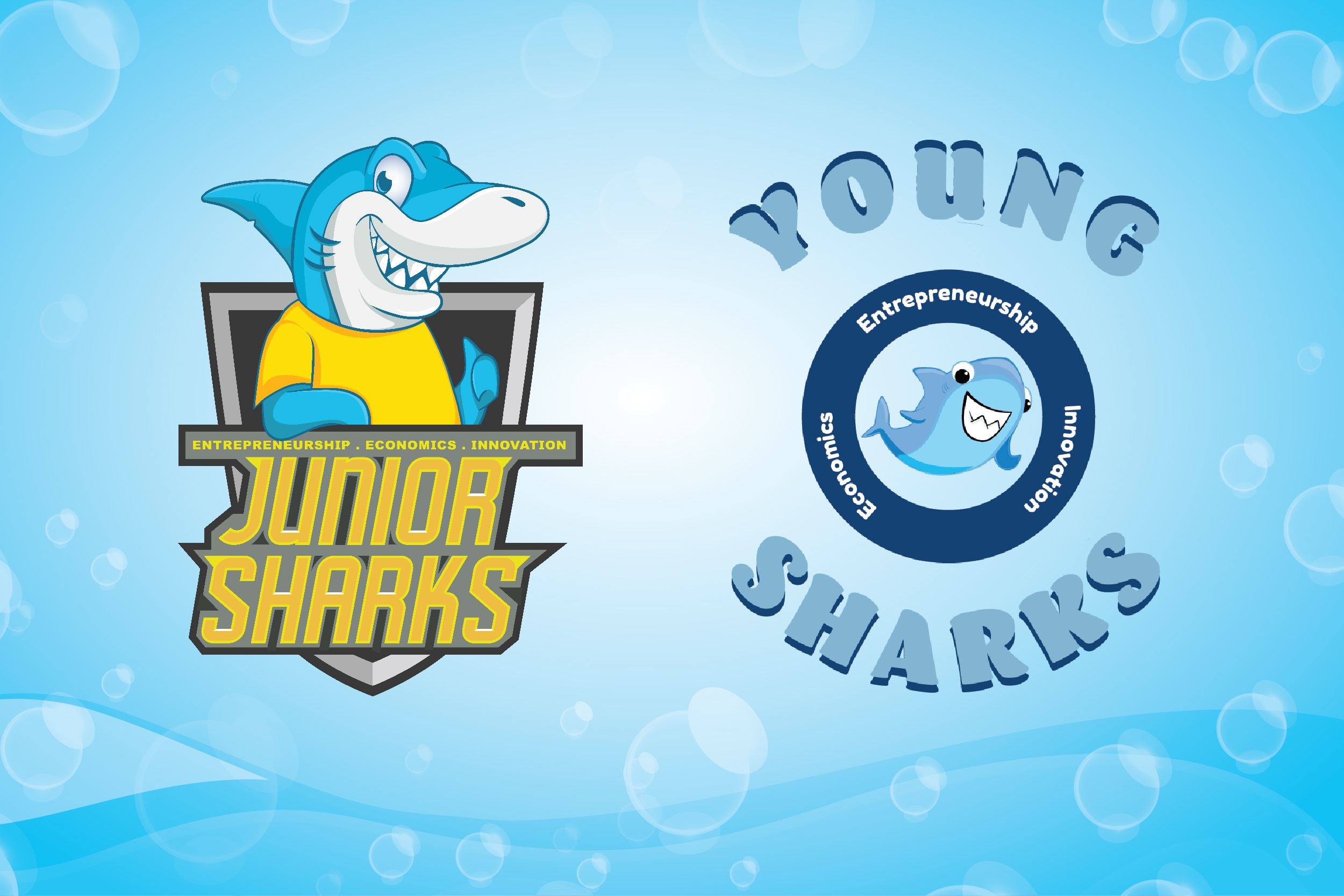 The University of Michigan-Flint's Office of Economic Development (OED) recently completed the 2022 Young Sharks Economics, Entrepreneurship, and Innovation program for area third through fifth graders. The program combines professional development workshops for elementary and middle school teachers, a series of innovation and entrepreneurship lessons for students with an applied learning assignment and a business pitch competition.
The program expanded in 2021 to include Junior Sharks at the sixth through eighth grade levels.
Each participating class formed two to four-person teams last January that developed business ideas in one of four categories: inventions, services, performing arts, and visual arts. Teams were then guided through the entrepreneurial process, including how to vet an idea, target customers, market their product, manage finances, and establish the business. Teams then developed a product presentation and pitched their ideas to the classroom. Classes then voted on the best idea from their group to represent them at the programwide pitch competition last May.
"These students are the future and are the next generation that is going to take action or risks to actually change things and become adaptable to the future of work," said David Merot, Young Sharks co-creator and UM-Flint EDA University Center director.
Jason Vallimont, a sixth to eighth grade teacher at Grand Blanc's Perry Innovation Center just finished his second year with the program and believes the program extends student learning beyond the norm. "The students really got a lot more than just marketing, economics and entrepreneurship from their participation," he said. "Lots of groups took part in the design and engineering process and developed prototypes. Instead of just working their way through a course, it was more like a learning journey. Some of the students reached out to experts in their fields to get feedback on their ideas."
The comprehensive curriculum workshop for the teachers was co-developed by Paula Nas, UM-Flint economics lecturer and director of the Office of Economic Development (OED) and Terry Groves, a former UM-Flint lecturer and Grand Blanc Community Schools teacher.
Teachers who choose to adopt the program are supplied with lesson plans, student worksheets, activities, display boards and additional support from UM-Flint facilitators. "The training [that the facilitators provided] was helpful," Vallimont said. "The workshop really helped me to wrap my outline for the curriculum."
The curriculum helped one of Vallimont's student groups to capture the Junior Sharks competition title with their business pitch for Restricted Nature Areas or The RNA. The project focus centered on a drone product designed to help organizations like the Department of Natural Resources and other land stewards to protect animals from poachers. In addition to product design, the students developed an array of marketing products to help build brand awareness and constructed a model to show the bunker they designed to charge and protect the drones when not in use.
The first place Young Sharks team came from Brendel Elementary School in Grand Blanc with their idea for a mobile app called Don't Forget. The app uses trackers placed on personal items to remind the user when they are about to leave the vicinity without them, ala an Apple AirTag. The top three teams received crystal plaques and cash prizes.
"My goal is to one day offer this program to every fourth grade classroom in Michigan," said Nas, who added that school districts in Oakland, Wayne and Shiawassee counties have expressed interest.
To learn more about the Young Sharks program, contatct Nas at pnas@umflint.edu.
Rob McCullough
Rob McCullough is a communications intern with the Office of Research and Economic Development. He can be reached at romccull@umich.edu.