What is Sustainable Energy Engineering? | UM-Flint NOW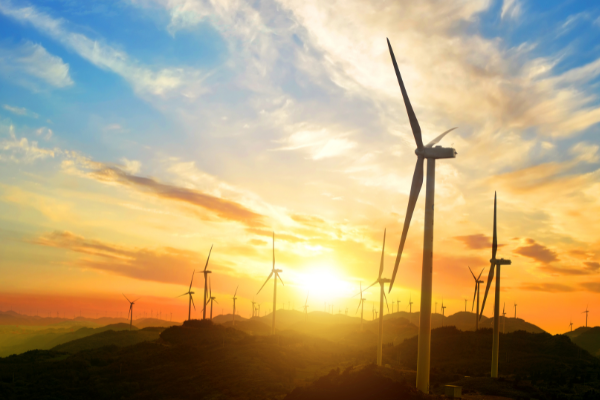 What is Sustainable Energy Engineering?
With the rising concerns of climate change and the emerging global energy crisis, renewable and sustainable energy solutions have become critical to reducing pollution and increasing the energy supply to meet the world's demand. Reports show that 70 percent of CO2 emissions can be reduced by 2050 with the development of renewable energy. Accordingly, energy engineering plays an important role in shaping the future sustainable energy landscape. 
Energy engineering, in short, is a study of power generation, transmission, and storage. Sustainable energy engineering focuses on the development and application of emerging technologies to convert various energy sources into clean power that is more efficient and less detrimental to the environment.
Sustainability and Energy Technology 
Sustainable energy technologies is an umbrella term for renewable energy sources and technologies that can enhance energy efficiency. Some of the popular renewable energy sources include solar, wind, and hydropower. Once the energy is generated, energy technologies are implemented to tackle such challenges as energy collection, storage, and distribution.
For example, wind power is highly dependent on location and climate. Not everywhere in the world is consistent in wind speed and air density, hence, only certain places such as the Midwest in the US are suitable for generating electricity from wind power. The next challenge could be how to distribute that energy to areas in need. How can we store the energy generated in the Midwest and then transfer it to places like the Northeast? In the process of transmission, how do we minimize energy loss and increase efficiency?
There are many more obstacles we need to overcome. Energy engineers are the front-runners in innovating new solutions and technologies to secure a sustainable future.
Is Energy Engineering a Path for You?
If you have a passion for science and envision yourself igniting novel technologies to resolve the energy crisis and environmental issues, energy engineering is probably a perfect career path for you. As an energy engineer, you will leverage a broad range of knowledge, including physics, mathematics, chemistry, and electrical and electronics systems to design and monitor complex energy systems.
Energy engineering is also a hands-on profession that requires strong creative problem-solving skills. You need to be ready to roll up your sleeves to identify the issue, analyze the causes, and troubleshoot with viable solutions. 
In-Demand Sustainable Energy Engineer Careers
Renewable and sustainable energy is a fast-growing field. Even under the impact of the COVID-19 pandemic, the renewable energy economy is emerging. According to the International Energy Agency, in 2020, renewable sources of energy such as wind and solar continued to grow at their fastest rate in two decades. 
In addition to the positive outlook of the renewable energy economy, ambitious global climate actions also benefit the energy engineering job market. In 2016, 192 countries and the EU participated in the Paris Agreement to tackle the negative impacts of global warming. With this agreement, countries expedite their actions and investment in transitioning to clean energy to reduce emissions. As investment increases in sustainable energy, jobs in the energy sector are projected to increase by eight million globally in 2050. 
Sustainable energy engineering job opportunities abound in various fields such as automobile and industrial manufacturing, utilities, non-profit, and consulting. Here are five in-demand career paths in energy engineering:
Solar/Wind Energy Engineer
Energy Project Manager
Power Plant Operator
Renewable Energy Consultant
Environmental Engineering Technologist
According to ZipRecruiter, energy engineers can make $84,283 per year on average. 
Embark on a Career in Energy & Sustainability 
Want to fight for the environment and join the revolution of sustainable energy technologies? UM-Flint's College of Innovation and Technology offers a bachelor's degree in Sustainability & Energy Technology to help you gain the technical and soft skills needed to start a rewarding career in the energy industry! 
Learn more about the SET program or request information. 
Logan McGrady
Logan McGrady is the marketing & digital communication manager for the Office of Marketing and Communication.