Graduate Student Spotlight: Hannah Karczewski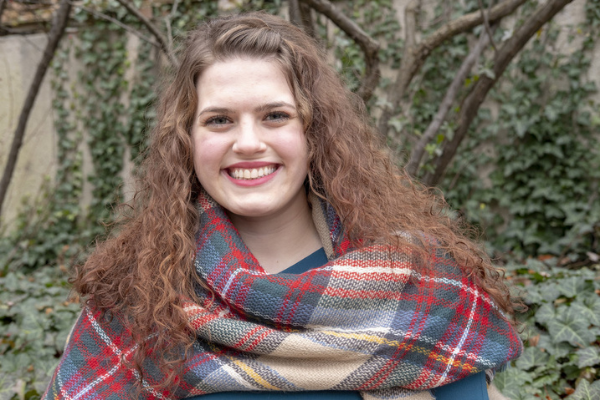 Hannah Karczewski underwent surgery at the University of Michigan C.S. Mott Children's Hospital at the age of 12, to straighten and support her spine due to scoliosis. Years of therapy followed and she knew she wanted to serve in the role of physical therapist one day.
Karczewski would earn a Bachelor of Science in Health Sciences from UM-Flint before going on to enroll in UM-Flint's Doctor of Physical Therapy program. Now in her third and final year of her DPT studies, Hanna is living up to her dream. She was recently awarded the Mary McMillan Scholarship by the American Physical Therapy Association (APTA). One of APTA's top honors for students, the award recognizes students who exhibit superior scholastic ability and potential for future professional contribution.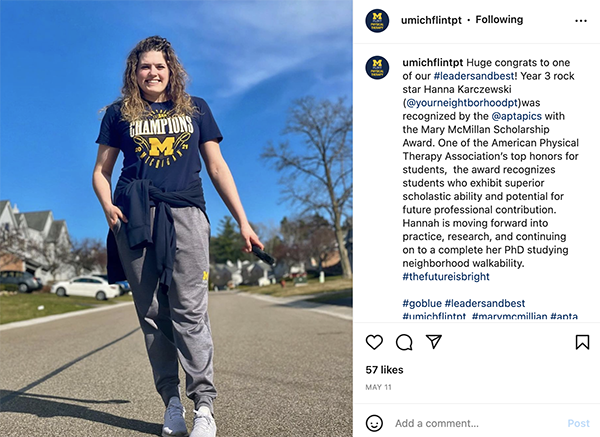 Hannah served as the 2018 December commencement ceremony student speaker, reflecting on her personal journey and growth with UM-Flint.
"The University of Michigan's Mott Children's Hospital may have straightened me out and reinforced my spine, but it was the University of Michigan-Flint that truly gave me the backbone to face what lies before me. Let us be the backbone of Flint."
Logan McGrady
Logan McGrady is the marketing & digital communication manager for the Office of Marketing and Communication.