UM-Flint hosts second Iqbal Symposium on Islamic Thought & Civilization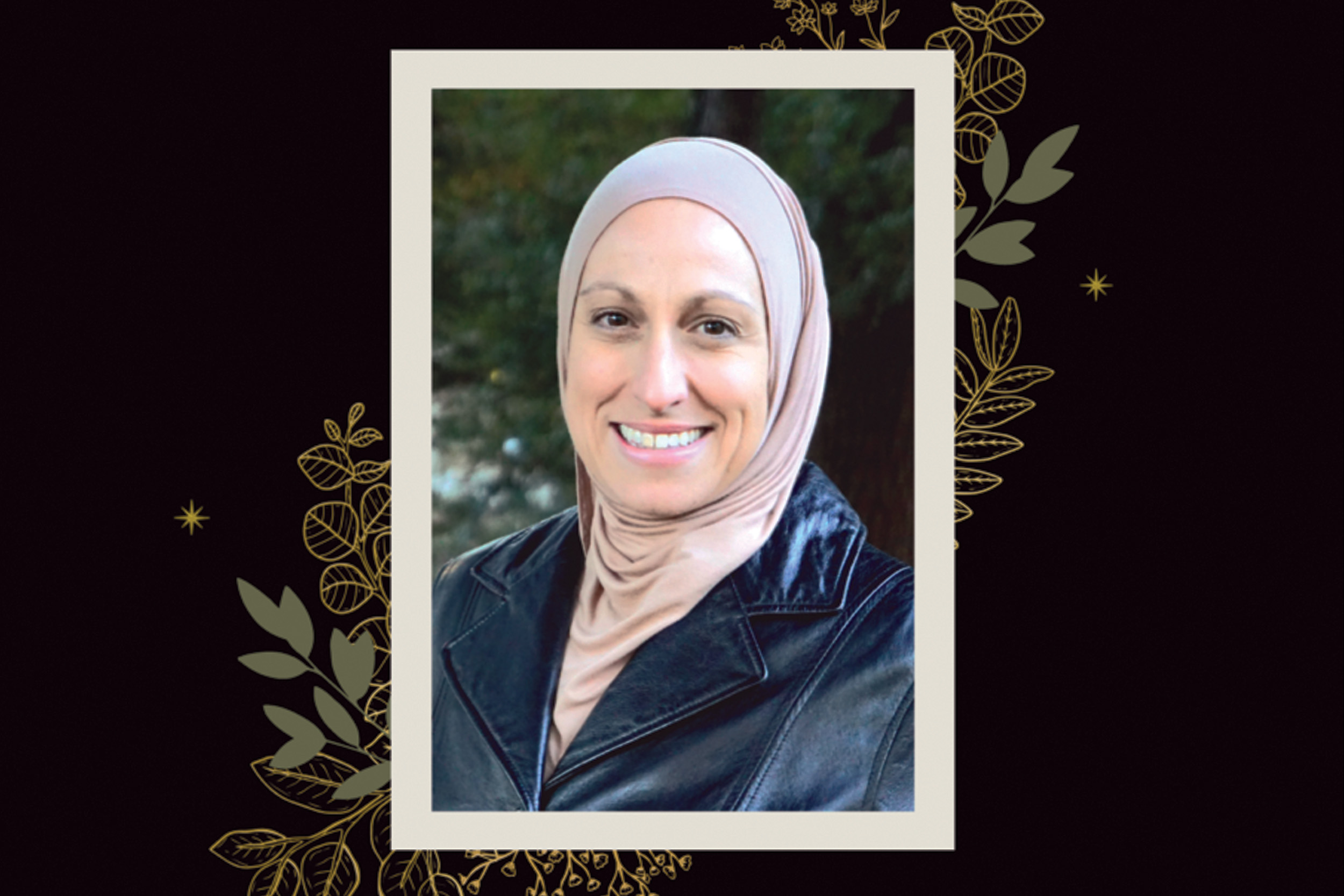 The University of Michigan is continuing to explore Islamic history and narratives through the Allama Muhammad Iqbal Symposium on Islamic Thought & Civilization.
UM-Flint is hosting the second annual Iqbal Symposium on Thursday, March 10, at 5:30 p.m. in the Northbank Center Grand Ballroom. The event has a hybrid format with limited in-person seating and a virtual program.
Dr. Celene Ibrahim, Groton School, Faculty in Religious Studies and Philosophy and Muslim chaplain and Boston Islamic Seminary faculty affiliate, is the keynote speaker for the symposium. Ibrahim holds a doctorate in Arabic and Islamic Civilizations and a master's degree in Women's and Gender Studies and Near Eastern and Judaic studies from Brandeis University, a Master of Divinity from Harvard University, and a bachelor's degree with the highest honors from Princeton University. She has published several books, including "Women and Gender in the Qur'an" from Oxford University Press.
The Iqbal Symposium is an effort to nurture a deeper understanding of the rich history and living tradition of Islamic thought and civilization and its impact on the world. The symposium is named for Muhammad Iqbal (1877-1938), widely known as Allama Iqbal, an extraordinary poet and philosopher from South Asia, now Pakistan.
"By hosting the Iqbal Symposium, the University of Michigan-Flint is providing an opportunity for our faculty, staff, students, and our greater Flint community to learn and grow together in our understanding of the contributions of Islam to our society," said Dr. David Luke, UM-Flint Chief Diversity Officer. "We recognize that our historical narratives are shaped by those who hold power, and as a result, some contributions are more widely recognized than others. The Iqbal Symposium is one way we hope to elevate stories that may have been neglected."
Dr. Ibrahim's discussion will focus on the topic of one of her books, "Women and Gender in the Qur'an," in which she spotlights the entire cast of female figures in the Qur'an, explores themes of sex and sexuality, female speech, and more. Her work will provide nuance and context to an understanding of gender in the Qur'an and in Islam.
"Any time the university can work with the broader community to develop programming that is intellectually rich and speaks to broader questions of importance for living in a democratic society, this is a good thing," said Daniel Andrew Birchok, UM-Flint Assistant Professor of Anthropology. "Islam, which like all religious traditions is incredibly diverse and speaks to its practitioners in different ways, is frequently misunderstood in the US public sphere."
The Iqbal Symposium will explore a new aspect of Islam and Islamic societies each year, he said.
Last year, more than 120 people attended the inaugural symposium, and the event organizers hope to build on that momentum in 2022.
UM-Flint requests a donation of $50 for in-person attendance and $25 for virtual attendance to be paid to the endowment supporting the annual symposium. You can make your donation by clicking here. Students who wish to attend are not expected to make any financial contribution.
Register for the Allama Muhammad Iqbal Symposium on Islamic Thought & Civilization.
Lindsay Knake
Lindsay Knake is the Communications Coordinator for the UM-Flint Division of Student Affairs. Contact her with any questions, comments, or ideas about the DSA newsletter, social media, events, and communications.